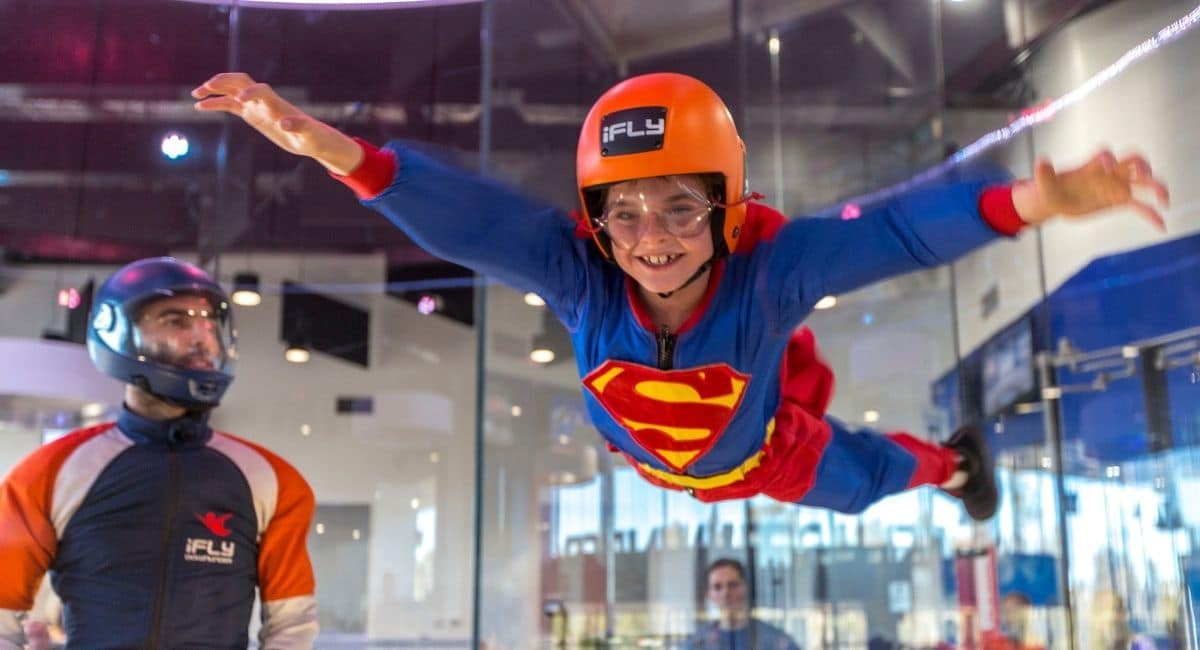 Party
iFLY Gold Coast Kids Parties
Indoor skydiving is one of the most accessible sports in the world. And a birthday party indoor skydiving with their friends is a birthday they will never forget!
What happens at an iFLY birthday party?
It's so easy to fly with iFLY, there isn't much training involved.
One of iFLY's flight and safety instructors will give the birthday flyer and their friends a short rundown of the basics of indoor skydiving. Then it's time to get decked out in official flight gear, including goggles, helmet and a brightly coloured, special flight suit which will make your kids feel like the real deal.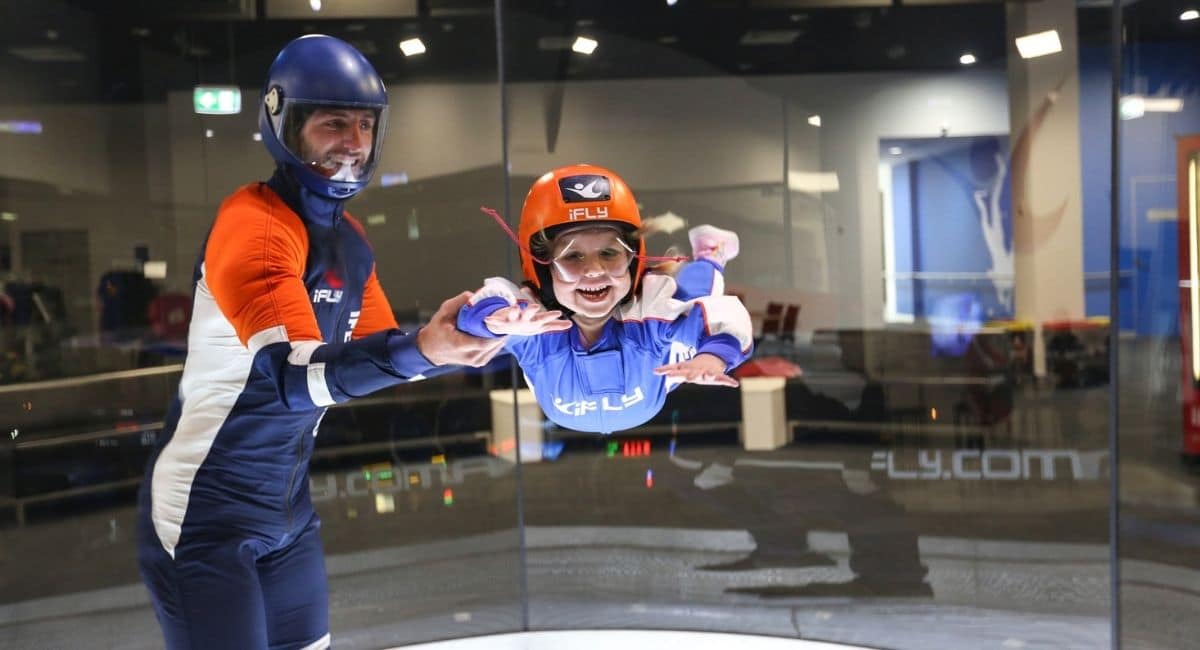 When it's time to fly, the birthday party, will be gently guided into the wind chamber by their instructor. Supported by a cushion of air, the kids will seemingly float in the flight chamber. If the birthday flyer is flying with friends or family, they will all be part of the same group as they enjoy the one on one flight experience with their instructor.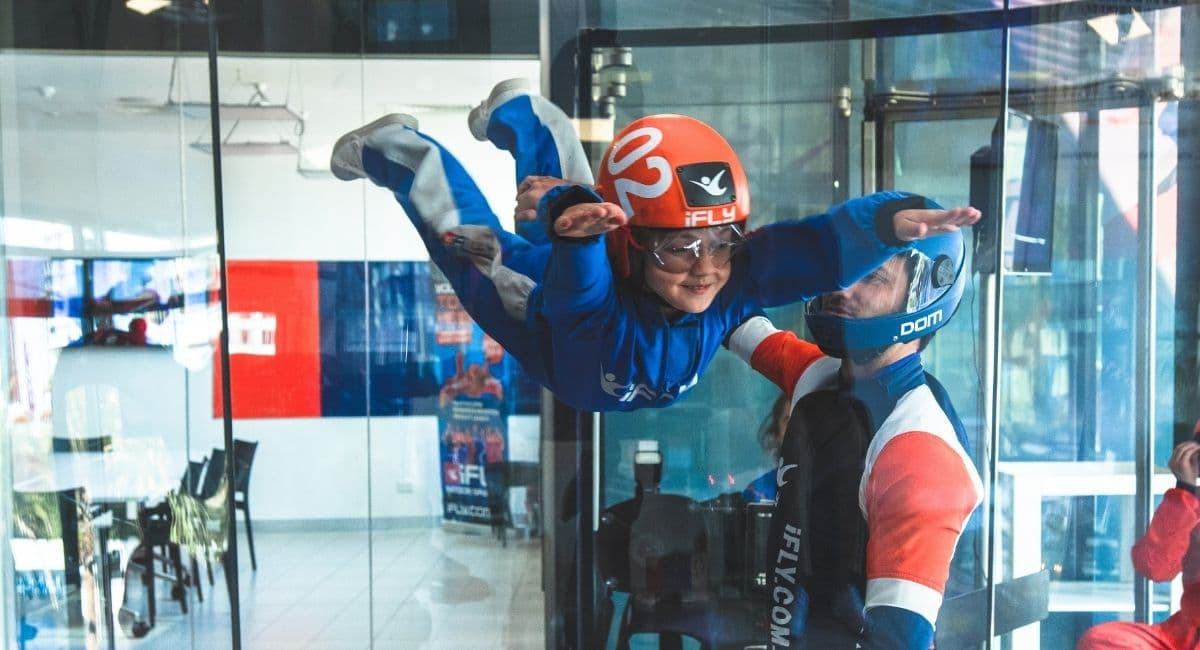 The large viewing gallery and seamless glass walls of the flight chamber make this a fun viewing experience for everyone, even those not participating.
The iFLY instructors periodically perform their super-cool stunts.
Post-flight Experience
After the kids have finished their flights, their instructor will lead them out of the flight chamber. Everyone receives a personalised flight certificate. You can also opt to purchase pictures and videos of your flight. Parents or anyone who is not flying is welcome to take pictures and video as the flight chamber is made of glass.
You will have been allocated a dedicated table in the viewing gallery on arrival where parents, guests and anyone else coming along can relax and enjoy the action from!
Any catering you wish to arrange can also be delivered to the facility and brought out for you on arrival.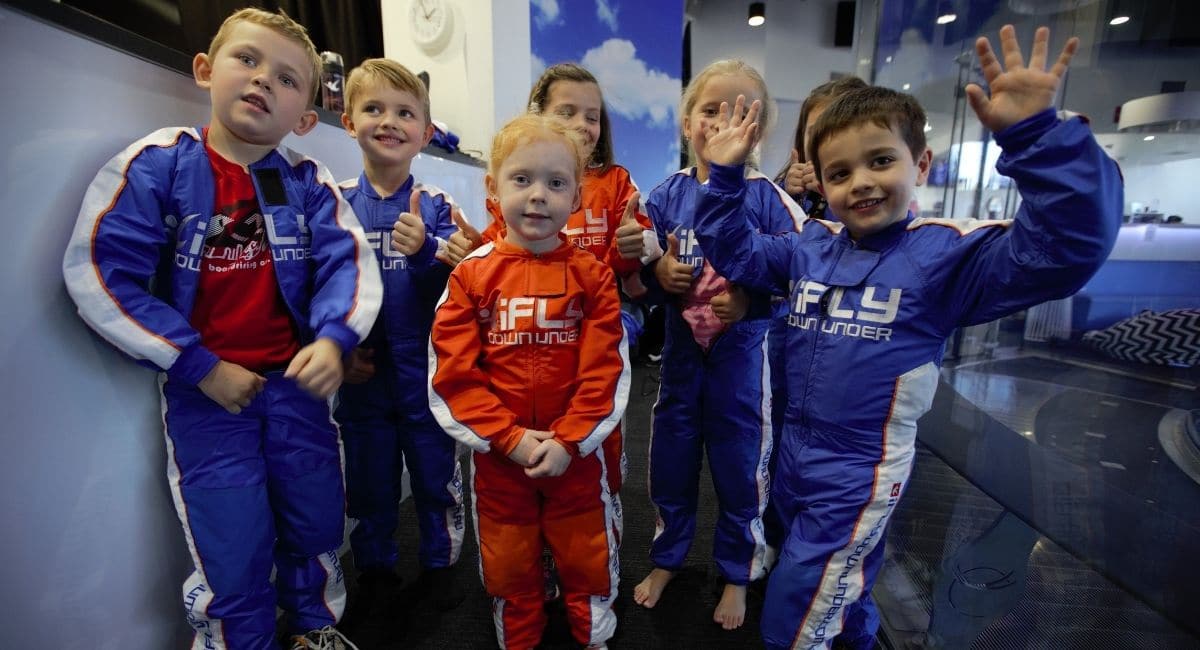 Safety
Safety is a primary concern at iFLY. Every instructor is certified and highly-trained. There is no jumping and no falling involved — it's all about simply floating on a column of air. Enjoy the sensation of flying, and feel the wind in your face.
Absolutely no experience is required, and this really is an activity that anyone from the age of 3 can enjoy.
CONTACT: PHONE | WEBSITE | FACEBOOK | INSTAGRAM |
Written by
Angela Sutherland
After spending many years hustling stories on busy editorial desks around the world, Angela is now mum of two little ones and owner/editor at Kids on the Coast / Kids in the City. She is an atrocious cook and loves cutting shapes to 90s dance music.