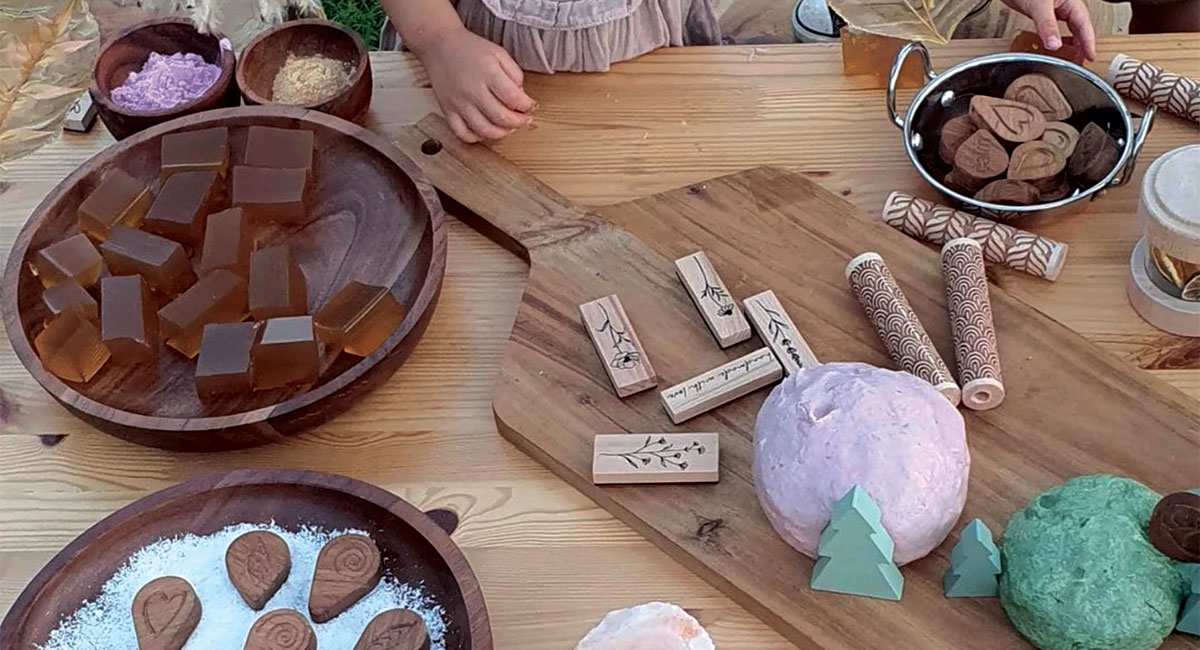 Local Life
Sunshine Coast mum's nature-based sensory playgroup builds parenting village
When Tash Den Elzen had her daughter in the midst of the first coronavirus outbreak, she had no idea how challenging the early days of motherhood would be.
"I found it really hard to connect with other new mums; those newborn months were incredibly isolating. Plus, I didn't have any extended family for support," Mrs Den Elzen says.
She started connecting with mums online and then, when her daughter was four months old, the lockdown lifted and the group started meeting in the park.
"Then, when my daughter was seven and a half months old, I fell pregnant again!" Mrs Den Elzen says.
It's a story that's all too common—regardless of COVID-19. New mums are increasingly separated from their village and the shift to motherhood can be an incredibly isolating time.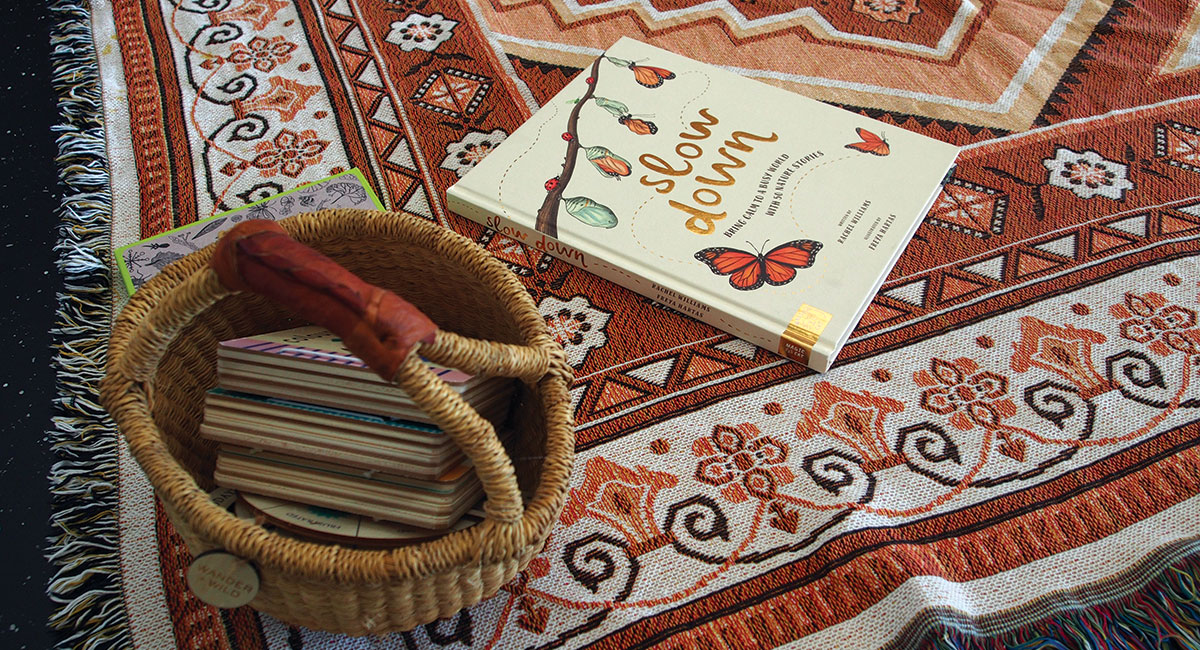 We still need 'the village' for our children
In the hope of providing safe space for mums and bubs to find a community, Mrs Den Elzen created Gaia Sensory Play, a nature-based sensory playgroup.
"After spending those newborn days stuck at home all day, I really wanted to create a community where mums can get out of the house and connect," she says.
"I am hoping to bring the village back to new parents, as it really does take a village to raise a child."
Beginning with park meet ups with friends, Mrs Den Elzen's sensory play sessions proved so popular they now have a permanent home in the Baringa Community Centre at Caloundra. The group meets weekly, with bookings essential.
Working closely with two play therapists to design the sensory play sessions, Mrs Den Elzen now has a series of gentle stations—each with a different sensory experience.
"All products are homemade, edible and natural," she explains.
"The water station is dried citrus in water, and the paint is made from natural powders.
"We have these really beautiful treasure tubes. They are filled with various natural items such as bay leaves, citrus, fruit, cinnamon, gum nuts. The kids can open them, mix, explore, crunch and smell."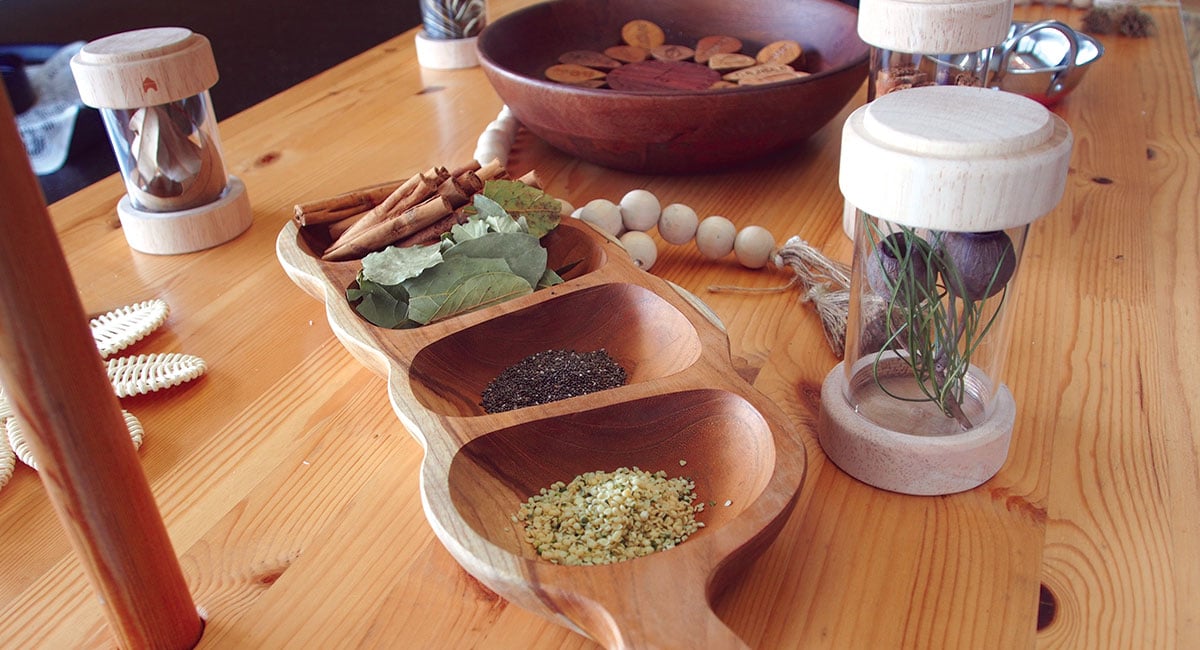 A favourite with the kids is a homemade jelly consisting of gelatin and bone broth.
"They love to throw it around and squish it up," Mrs Den Elzen says. "Then we've got our ice station, with edible flowers and ice. We also create a slime from chia seeds in water."
---
You might also like…
Sensory play and its importance in early learning
How creative play can improve your child's early literacy
Finding your village after having a baby
Written by
Angela Sutherland
After spending many years hustling stories on busy editorial desks around the world, Angela is now mum of two little ones and owner/editor at Kids on the Coast / Kids in the City. She is an atrocious cook and loves cutting shapes to 90s dance music.