Winter is here, and with European summer off the cards, it's time to embrace the cooler temps and plan a holiday to places with marshmallow-worthy outdoor fire pits. Here's five of the best.
Wild Luxury in Palm Beach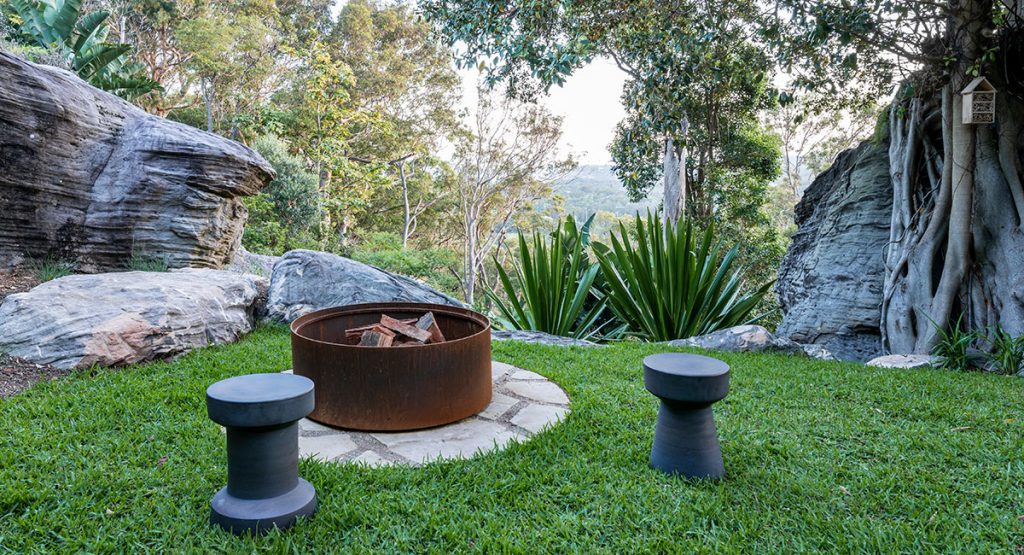 Hanging in the lush canopy of Sydney's Northern Beaches, Crane Lodge is a five bedroom, five and a half bathroom boutique property immersed in 360 degrees of lush wilderness. An hour's drive from Sydney, Crane Lodge transports guests to a world away from the hustle of the everyday. With sustainability and the environment at its heart, Crane Lodge was designed to encourage guests to spend as much time in nature, including an open fire pit overlooking the breathtaking canopy.
Warm up from Tassie's winter temps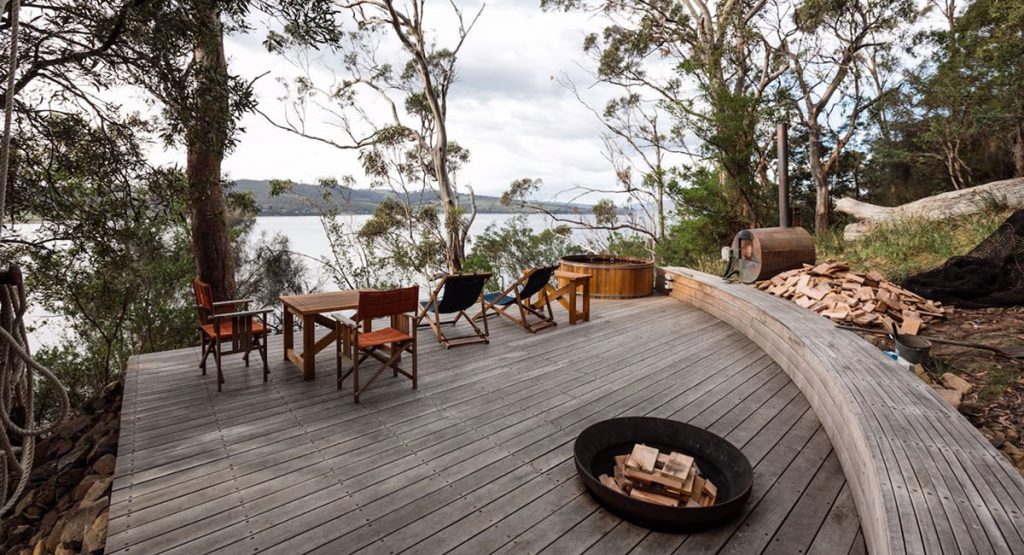 Aerie Private Wilderness Retreat is a bespoke purpose built apartment on scenic Bruny Island, just off the south-eastern coast of Tasmania. The one bed, one bath is perfect for couples looking to escape and immerse themselves into the surrounding natural beauty. After a day exploring the island you will want to spend the cool evenings rugged up at the 'Wilderness Deck''s cast iron fire pit.
Sip wine by the fireplace in Adelaide Hills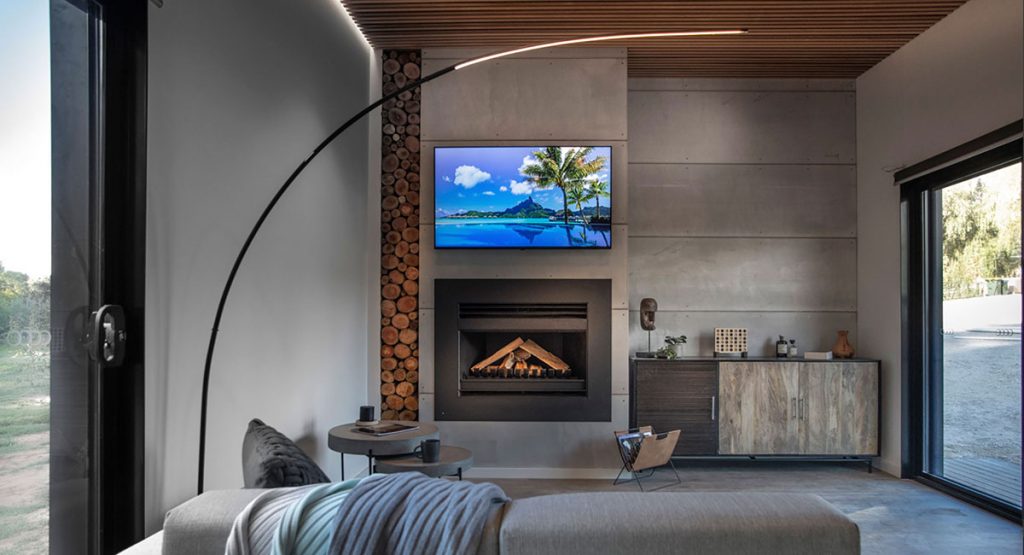 Perched atop a valley in Adelaide's wine region, Pavilions at Lenswood offers boutique accommodation for couples at its two properties, Ruhe and Merak. An escape from the bustle of the city, you can enjoy the open wood fireplace with a glass, or bottle of wine, while admiring the view of the Adelaide hills.
Kudos to this outdoor fire pit with epic views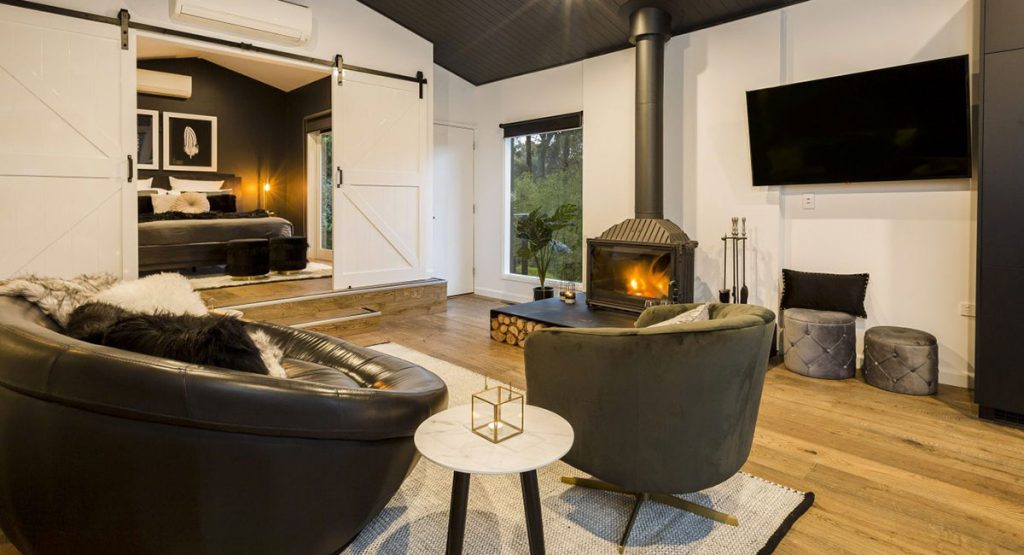 Kudos Villas is a collection of 10 self-contained and individually designed villas located at the heart of Australia's largest concentration of mineral springs, Hepburn Springs. Each villa features an open wood fire to enjoy after a long, relaxing day at the Hepburn's spa and mineral springs. This could be the ultimate in winter warming.
Moonlight dinners in NSW Northern Rivers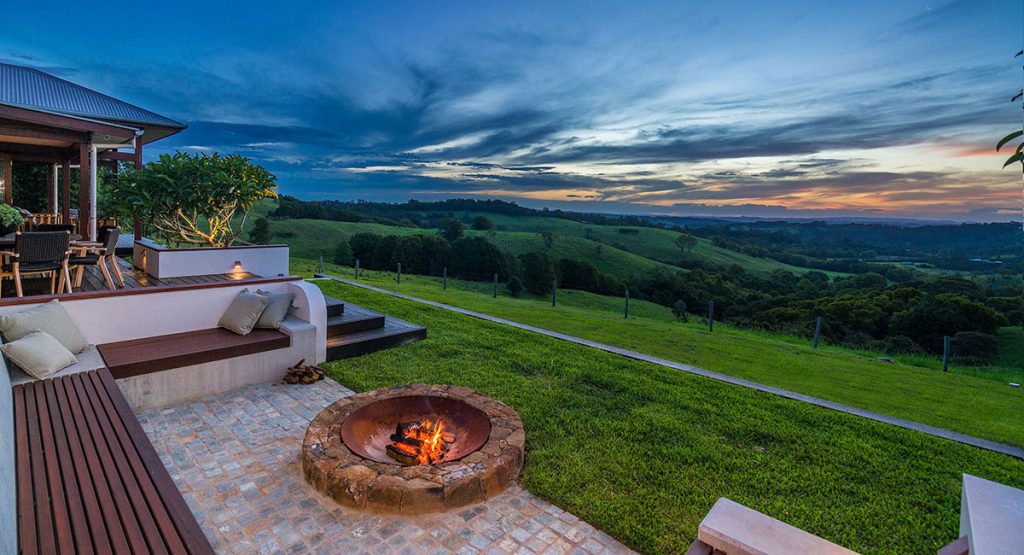 Luana Estates is a boutique plantation home with a Byron-Hawaiian twist, boasting five bedrooms and four bathrooms. Within 20 minute from Ballina Airport, Luana Estates offers the best of the Northern Rivers region – natural beauty and seclusion. The property features a stone fireplace in the open-living lounge and a fire pit under the alfresco dining to enjoy under the moonlight.