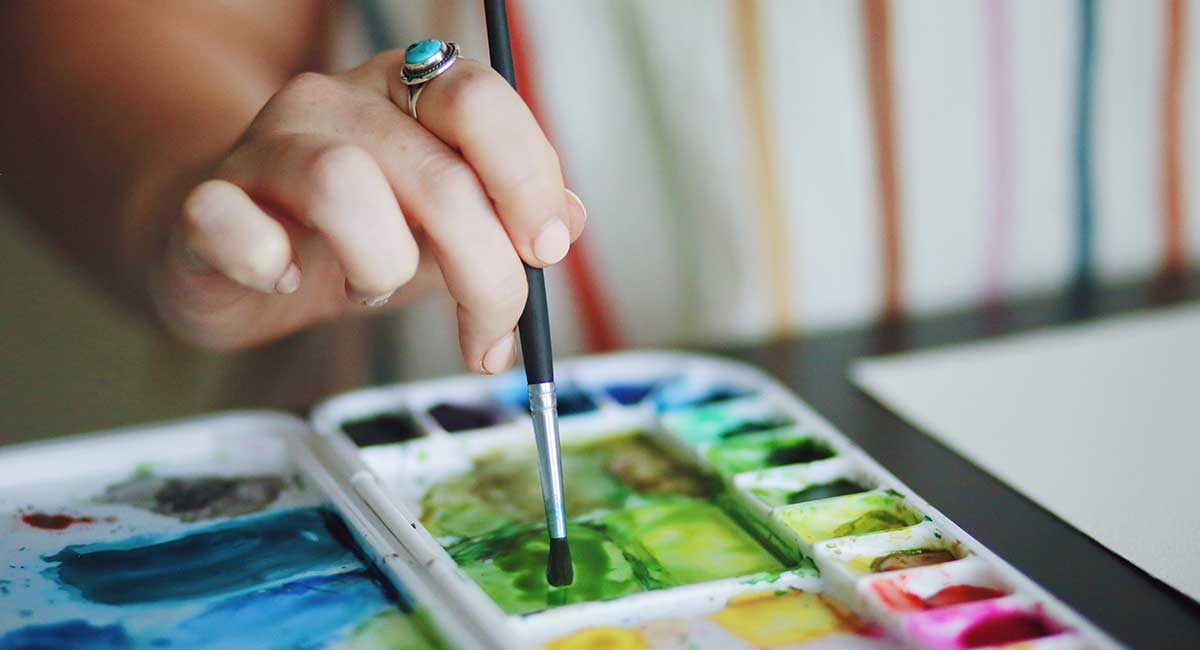 Home & Health
Art Therapy - healing the soul with a paintbrush
Actions often speak louder than words—and that couldn't be more true when it comes to the little-known world of art therapy.
"Psychology and art therapy work beautifully together, as well as music, dance and play therapy, but the difference is that other therapies use communication as the main focus, whereas art therapy is where a child comes in and they don't have to talk too much," says Tam of Lighthouse Art Therapy.
"The child enters their inner world, of thoughts, feelings and emotions, rather than the external world. Here they are able to restore physical, psychological and spiritual wellbeing. By tapping into their unconscious story, the child begins his/her own healing journey."
Tam who is also an intuitive professional artist, has spent many years guiding children and adults through various methods of art therapy—from drawing, painting, puppet making, dream exploration, self reflection, collage and more.
"You don't need to have any art skills to take art therapy sessions," Tam says.
"The Art Therapist will gently guide you into your inner world by way of a drawing guided meditation. The purpose is always for healing, not the end result."
Tam, who works from her warehouse studio/clinic in Noosaville, has treated many children for stress and anxiety resulting from the COVID-19 pandemic, as well as children coping with health challenges such as grief, trauma, ASD, OCD, teenage anxiety, addictions, relationship issues, anger, transitioning issues, physical illnesses, eating disorders, disabilities, bulling and so much more.
"With children who are being bullied, art therapy provides an outlet for emotional expression without the need for verbal expression. It can help a child develop coping skills through role-play (such as with puppets) and can help develop strategies to create boundaries with perpetrators of bulling," Tam explains.
"Art therapy can help repair damage to self-esteem, as a result of repeated exposure to bulling, by exploring possible outcomes through art. Once children draw out feelings of low self esteem, they are able to start to remove it from the self and this starts to create resilience."
Children often start a session with a simple 'warm up' art exercise done to gentle music, which helps them to 'loosen up'.
"The warm up helps the child to have fun and it helps to convey the message that in art therapy 'it does not matter how one draws' and it helps them to get out of their minds and into their creative flow."
"It might involve drawing big lines and circles on a large sheet of paper. The process of being so spontaneous and in the present helps the child to want to explore creative art further. Often these drawings become beautiful loose abstract pictures the child really enjoys and feels very proud of."
Regardless of the reason they begin therapy, children often show similar traits when the healing process has truly begun.
"When the child starts to heal from their issues, their behaviour changes. They come back to being in the world, to being joyful, and that's what all parents hope for. It can bring back joy and fun into their lives."
For Tam there is no greater reward than seeing the transformation and healing when a child walks out of her studio a different person than when they walked in.
"It gives me great happiness, knowing I am working with my gifts and I get to share those gifts with my local community," she says.
"It's a wonderful, natural and holistic healing, of mind, body and spirit."
For further information on art therapy with Lighthouse art therapy, visit www.lighthousearttherapy.com.au
---
You may also like…
Parenting a highly sensitive child
Anxiety in kids – know the signs
How to talk to your kids about the coronavirus 
Written by
Angela Sutherland
After spending many years hustling stories on busy editorial desks around the world, Angela is now mum of two little ones and owner/editor at Kids on the Coast / Kids in the City. She is an atrocious cook and loves cutting shapes to 90s dance music.