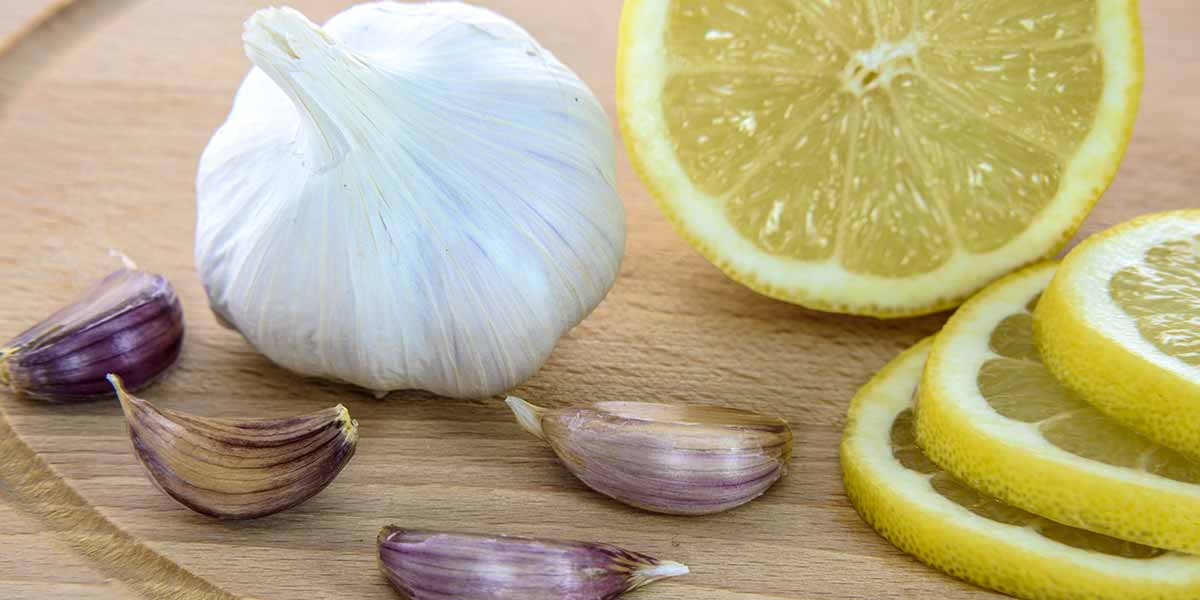 Home & Health
7 natural remedies for cold and flu season
As the temperatures drop and people around you are starting to sniffle and sneeze, you know it's time to take action for yourself and your family. Instead of reaching straight for the cold and flu tablets or cough medications, you can try some natural remedies for cold and flu season, which have been tried and trusted over the years.
Lemon and Honey Drink
You can't go past the age old hot lemon and honey drink as one of the most popular natural remedies for cold and flu. A good Manuka honey is known to have strong antibiotic and antibacterial properties and helps with coughs while the lemon soothes the throat and helps with digestion. Adding some ginger can also help to relieve a sore throat and if you're brave enough you can add a dash of cayenne pepper which helps with digestion.
A simple recipe:
A cup of hot water
Half a lemon
2 tablespoons of honey
Grated ginger
Half a teaspoon cayenne pepper
Garlic
Garlic on the feet works a treat! Grate a clove of garlic and mix with a tablespoon of olive oil, rub on the bottoms of your feet and put some socks on – the smell is not at all pleasant! With the anti-viral properties, the absorption method through the feet is sure to work wonders.
Bone Broth
Bone Broth is full of essential nutrients and besides being great for digestion, immune system and joint health, it is also a good remedy for colds and flu. The herbs and spices in a cup of warm bone broth can help loosen the mucus in the throat and chest. You can either make a bone broth at home in a slow cooker or buy it at your local health food store. As an added bonus, most kids love bone broth because it tastes like chicken soup!
Vitamin C
Sure we can get Vitamin C through fruits such as oranges, mandarins, lemons and grapefruits but not everyone knows that kiwi fruit contains higher level of natural Vitamin C than citrus fruits. Vitamin C powder is also great to have in the cupboard can be used before, during and after a cold. There are many different types of powders with different consistencies but you can go to your local health food store and ask the in-house naturopath about the best powder for you and your family.
Essential oils for natural remedies
Essential oils are known to have healing properties and have been used by holistic practitioners for years. These days it's quite common to find a range of essential oils in the household medicine cabinet.
Oregano oil: This powerful oil is anti-viral and a natural antibiotic. Mix three drops with a carrier oil, such as sweet almond, coconut or sesame oil. Spray on the bottoms of the feet, usually at bedtime as the oil has quite a strong smell. Some people might think it's odd to spray the bottoms of their feet, however the soles of the feet don't contain sebaceous glands. These glands act as a natural barrier, which is why the oils are easily absorbed through the feet.
Eucalyptus oil: Great for colds and flus, this well-known oil can be used a number of ways for a number of reasons. Whether you have a runny nose, cough, cold or sore throat Eucalyptus oil can help. Inhalation is a popular method. You can either inhale direct from the bottle or put two or three drops onto a tissue or flannel or you can put do a steam inhalation. Using a diffuser or vaporiser or even a few drops on a bedsheet is the best way for children to use Eucalyptus oil.
Tea Tree oil: This commonly used oil is anti-viral and antibacterial and can be used to relieve symptoms of a cold. Adults can use steam inhalation, however with children, Tea Tree oil is best used in a diffuser or vaporiser to loosen congestion in the chest. Tea Tree oil can also be mixed with Eucalyptus and diffused throughout the house during the cooler months.
Along with the natural remedies mentioned above, make a point to keep a glass or bottle of water with you at all times. It can be harder to drink water in the winter months so on colder days keep the jug boiled so you can have warm water which is gentler on a sore throat. Sipping away throughout the day and keeping yourself hydrated while helping your body heal from within. Along with water, rest is high on the priority list when you're starting to feel unwell. Rest your body whenever you can by saying no to invitations, going to bed just half an hour earlier and just slowing down so you have a better chance of quicker recovery.
Please note that any and all information provided in this article is not intended to treat, prevent or cure illness and and is general in nature. Always seek medical advice from a trusted healthcare professional.
---
You may also like…
Easy ways to detox your bathroom
Six new eco-conscious stores on the Gold Coast for World Environment Day
Nature IS nurture: Connecting your kids to the environment
Written by
kidsonthecoast