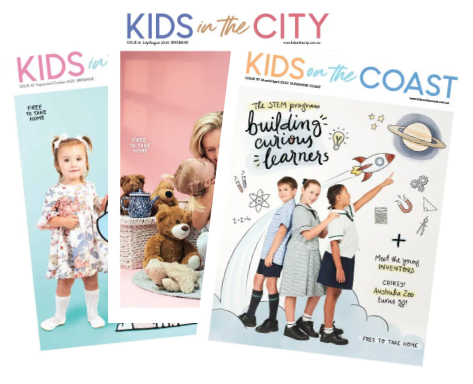 Home & Health
A new home for Finn and Lulu Toys
After 15 years, iconic store Finn and Lulu Toys is relocating to Main Street, Cotton Tree.
"It's exciting to be out on the main street," says Sian, co-owner of Finn and Lulu. "Though Sunshine Coast regulars know us well, relocating onto the main street means we will be better seen by the many passing tourists."
As well as relocating, the much-loved store is also now for sale.
"Both myself and Jacquie, who own Finn and Lulu Toys together, absolutely adore the store, but with raising two busy boys and a husband working away, I need to give more time to my family," Sian says.
Locally owned and run, Finn and Lulu Toys has always had a slow toy philosophy. "All our toys are educational, without batteries and they all have a reason behind them – such as helping little ones with spatial reasoning, coordination, or imagination," explains Sian. "We are also very careful about where we source our products, and where they are produced and manufactured, ensuring we give Sunshine Coast families quality and ethical choices."
Stocking toys for kids from age zero to 99, Finn and Lulu also offers a gorgeous range of Australian and European clothing for zero up to age 12.
"As it is so well established, I'm sure there will be a lot of interest in buying the store, but it has to be the right person," says Sian. "Because of our scrupulous product selection, it will really appeal to someone who has the same passion for functional play-based toys and really cool kids' products."
Despite a lot of the toy shops on the Sunshine Coast disappearing, Finn and Lulu is one that has continued to thrive. "Once people get to know us, they know they can always pop in and talk to us or send us a message, and our reputation has grown because of this," says Sian. "We will take the time to chat about why we like things, why certain toys are great to play with, and customers can come in and actually see things before they buy, which is something online shopping will never beat!"
Written by
kidsonthecoast