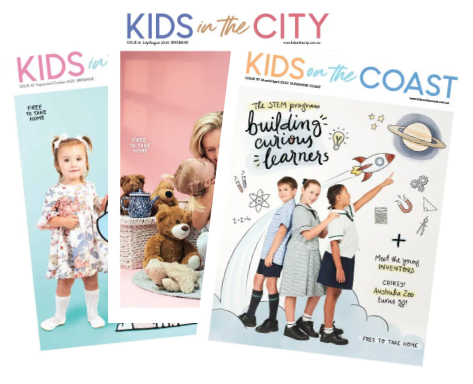 Home & Health
Broccolini ® Ham Cheese Muffin Trees
There's no better way to sneak some veggies onto your child's plate than to make them fun! Milder in taste than regular broccoli, Broccolini is a great choice for fussy eaters.
Serves: 4 (makes 12)
Prep time: 15 mins
Cook time: 25 mins
Ingredients
2 bunches Broccolini ®
2 cups self-raising flour, sifted
2 tbsp coconut or raw sugar
½ cup grated zucchini
½ cup grated carrot
2 green shallots, finely chopped
100g ham, chopped
1 cup grated tasty cheese
2 eggs
½ cup extra light olive oil
1 cup milk
Extra finely grated cheese, to serve (optional)
Method
Preheat oven to 180°C fan-forced. Grease a 12-hole muffin pan.
Drop 12 Broccolini ® into a saucepan of boiling salted water. Cook for 2 minutes, until bright green and just tender. Drain well and pat dry with paper towel. Cut them in half crossways, set the flower ends aside. Finely chop 4-6 stems, you need 1/4 cup, set the rest aside (see tip).
Combine the flour, sugar, carrot, zucchini, shallots, ham, cheese and chopped Broccolini® stems in a large bowl. Whisk eggs, oil and milk together, season with salt and pepper. Add to ham mixture, stir gently to combine. Divide evenly among muffin holes. Bake for 20-22 minutes or until light golden and cooked through. Stand in pan for 5 minutes, then transfer to a wire rack.
Carefully make a hole in the centre of each muffin using end of wooden spoon. Insert the Broccolini®.
Sprinkle with extra cheese and serve.
TIP: The trimmed stems are great roughly chopped and added to stir fries, soups or casseroles. Keep them in a snap lock bag in the crisper section of the fridge for up to 5 days or freezer for up to 3 months.
Looking for more great veggie recipes for kids? Try Healthy and Delicious Cauliflower Hash Browns and Winter-Warming Chicken Vegetable Hotpot. 
Written by
kidsonthecoast