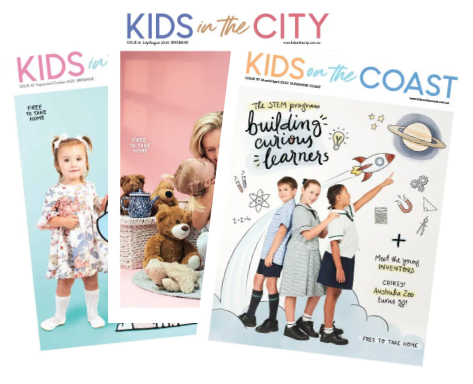 Home & Health
Community call-out for kids in care - can you help?
Sunshine Coast kids in care and group homes will soon be given a reason to smile, with local businesses and community members joining forces with not-for-profit Sweet Dreams and Good Night Wishes to compile hundreds of 'care bags' containing everyday essentials like clothing and personal care items.
Sweet Dreams and Good Night Wishes founder Melissa Kennedy said children typically entered care under traumatic circumstances and with no personal belongings other than the clothes on their back.
"This can be particularly challenging if the children arrive at their placement late at night, leaving carers unable to purchase items for them," Ms Kennedy said.
"In addition to providing pyjamas, a set of clothes, underwear, socks, a toothbrush, hairbrush and hair ties in the care bags, we also include other items for kids in care such as a cuddly toy, book, colouring-in materials and ball, which can offer children comfort in the midst of a traumatic experience and distract them a little to lessen their distress."
Ms Kennedy said many children moving from one foster care placement to another tended to carry any belongings in a garbage bag, and the Care Bag Project aimed to restore a sense of dignity by providing them with a backpack to hold their possessions.
"We make sure all items in the bags are new as a stigma exists around children in foster care having second-hand belongings, which can make them feel unworthy and unimportant.
"We want them to know they are valued, and that everything in the bags is new and chosen especially for them."
Sunshine Coast company Hall Contracting is determined to help set a new record for total bags donated to the initiative, calling on other local businesses and community members to join it in beating the previous record of 351 bags compiled across South-East Queensland.
Hall Contracting CEO Cameron Hall said as a father of three boys, he had found it heartbreaking to learn more than 2,000 children enter care in Queensland every year, in addition to roughly 9,000 children already in care across the state.
"The Care Bag Project really struck a chord with our team, and so far, we've been able to contribute 72 bags to the cause, with the tally still growing.
"Every care bag can make such a positive difference to the life of a child, offering them some happiness and comfort in difficult circumstances.
"South-East Queensland communities are always so generous and I encourage anyone in a position to support this initiative to donate a bag and assist a child in need."
Ms Kennedy said care bags could be donated to Sweet Dreams and Good Night Wishes' dedicated Sunshine Coast drop-off point at Drysdale Funerals, 33 National Park Road, Nambour until the end of September. The organisation will also accept donations in Mango Hill on request, with the bags then distributed to Department of Child Safety offices and foster care agencies.
"I get a lot of feedback from parents who have involved their children in putting together a bag, and it's really encouraging to see that through this initiative, we're not only helping children in need but also raising a generation of kind kids who are actively trying to help others less fortunate," she said.
"Some kids have even included really lovely notes of encouragement in the bags."
Ms Kennedy said she was eager to expand the project to reach more kids in care across the state.
"I receive a lot of messages from foster carers and foster care agencies in Mackay and Rockhampton who love the idea and want to access bags, but being a family-run project, we just don't have the capacity to get them up there.
"If there is anyone in South-East Queensland who might be in a position to assist us with transporting and delivering bags to the offices in that region, we would certainly appreciate them getting in touch."
To find out more, search for 'Sweet Dreams and Good Night Wishes' on Facebook.
Items for inclusion in each care bag:
A set of clothes
Pyjamas
Underwear
Socks
A toothbrush
A hair brush
Hair ties
A soft toy
A book or colouring book and pens/pencils
Items can be packed into a backpack or similar.
Optional extras: A hat, drink bottle, ball, small blanket or other useful items.
Items to leave out: Shoes, food, razors, aerosol cans, shampoo, body wash, soap, bubbles, slime and items that may leak.
Drop-off point (accepting care bags until 30 September): Drysdale Funerals, 33 National Park Road, Nambour.
---
RELATED:
Butterfly hugs at Sunshine Butterflies
We're Going on a Bear Hunt!
Friends With Dignity launches 2020 Little Friends Scholarship Program
Written by
kidsonthecoast