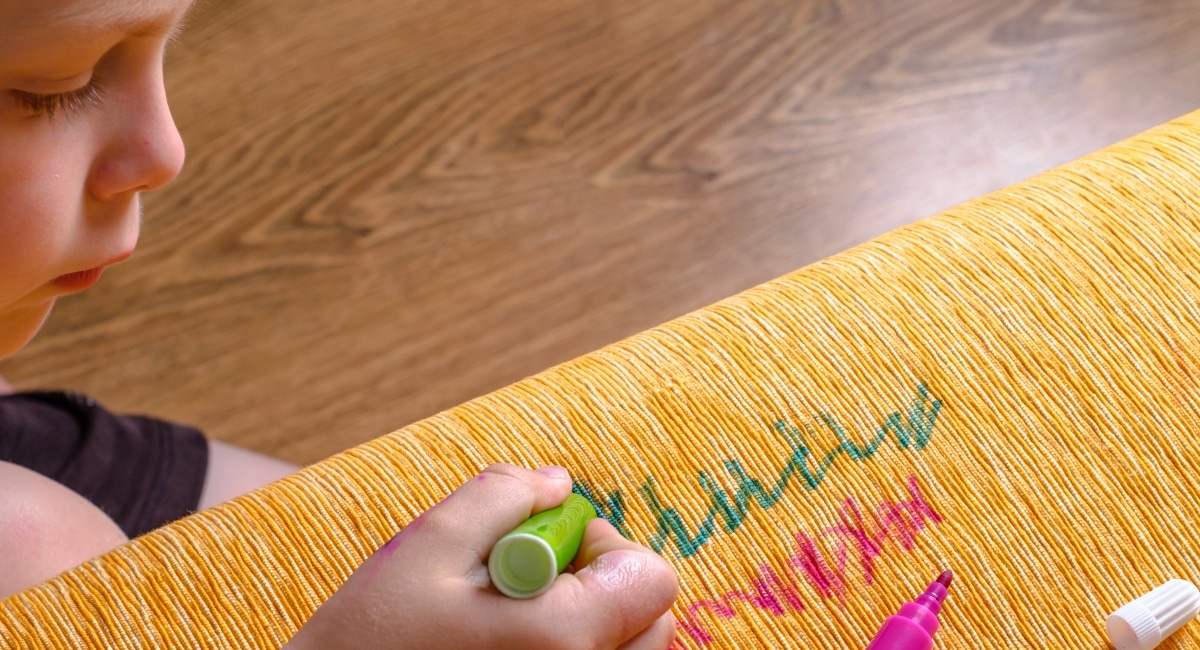 Home & Health
How to remove texta stains from fabric
Do you cringe a little when the kids pull out their texta pens? Are you worried that those pens will get used on something other than paper, say your new doona cover or a fabric couch? It's a fear many of us have. Texta stains can be tricky to remove.
If your Little One has taken to your favourite t-shirt, cushion or cover, there is help at-hand. First, scream into the nearest pillow (even if it's the one that now resembles something from Picasso's portfolio). Then try one of these methods.
Tried methods to remove texta
Before stocking your laundry with every stain removal product on the shelves, consider the following five methods to help remove your texta-induced disaster.
1. Milk
Apply milk directly to the texta stain, then wash in the washing machine.
2. Baby wipes
If you child is young enough to draw on fabric instead of paper, chances are you've got some baby wipes lying about the house. Rub the stain with the wipe until it disappears. This method is also useful for texta on walls.
3. Rubbing alcohol
Also commonly known as isopropyl, rubbing alcohol is available from more supermarkets. Place a paper towel under the texta stain. Dip a cloth in rubbing alcohol and dab on the stain. The paper towel will absorb the colour. After the stain is removed, wash in washing machine.
If using on a fabric couch, be sure to test the rubbing alcohol on a small, hidden area of the couch before proceeding. Rubbing alcohol can pull the colour from some lounge fabrics.
4. Hairspray
Spray the texta with hairspray to soak the stain. Then, lightly scrub with a nail brush and wash as usual in a washing machine. You may need to repeat the process to fully remove the stain.
5. Hand sanitiser
We know you'll definitely have hand sanitiser somewhere in your house or handbag. Pour 1 teaspoon of hand sanitiser on the stain and rub it in. Wash the fabric, then leave to dry. Repeat if necessary.
Do you have any stain removal tips to share?
---
You might also like…
'Sparkling white': The budget hacks to transform filthy sneakers
Written by
Calista Bruschi
When she's not moulding Play-Doh or dancing in the living room with her children, Calista Bruschi is an editor and writer. She has oodles of experience working on newspapers, magazines and websites. Calista likes to organise and be organised. She loves being a mum, Italian food, wine, sport and stationery. She hasn't sleep a full night in more than five years and is powered by coffee.