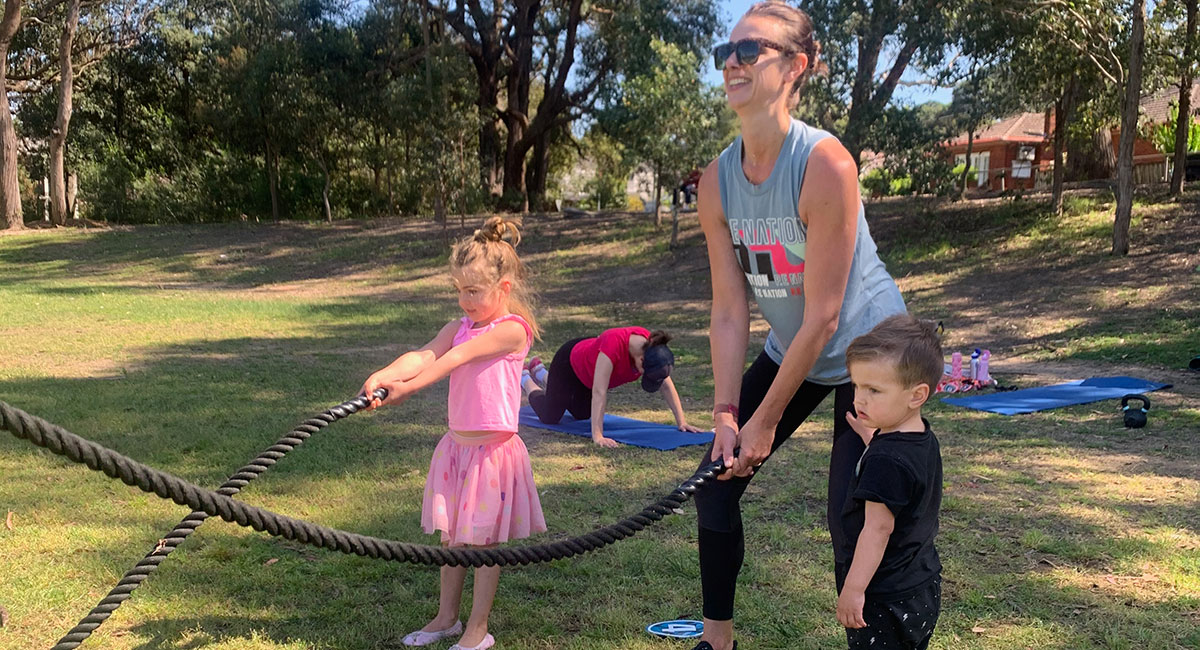 Home & Health
Making mums stronger: Exercise after having your baby
You just had a baby and you want to get back to exercising. Exercise can help you recover after childbirth, make you stronger and improve mood. Even if you're tired and not feeling motivated, there's plenty you can do to get your body moving.
But no two pregnancies are the same. How soon you're ready to start exercising depends on your individual circumstances – so here are some tips on safely starting exercise after having a baby.
Before starting a postpartum exercise plan
Even if your GP gives you that big tick at your six-week check up, that doesn't mean you go straight back to doing what you were doing before. I always recommend new mums have an assessment with a women's health physio, so they can then internally assess their pelvic floor and the abdominals.  
A big focus for me is to make sure that pelvic floor and core are working well together. And also checking for abdominal separation so it can rebuild over time.
Sometimes, new mums may not realise they have abdominal separation or a mild prolapse. But even a slight separation can lead to bad back and poor posture. It's important to know about it and work on it without risk of making it worse.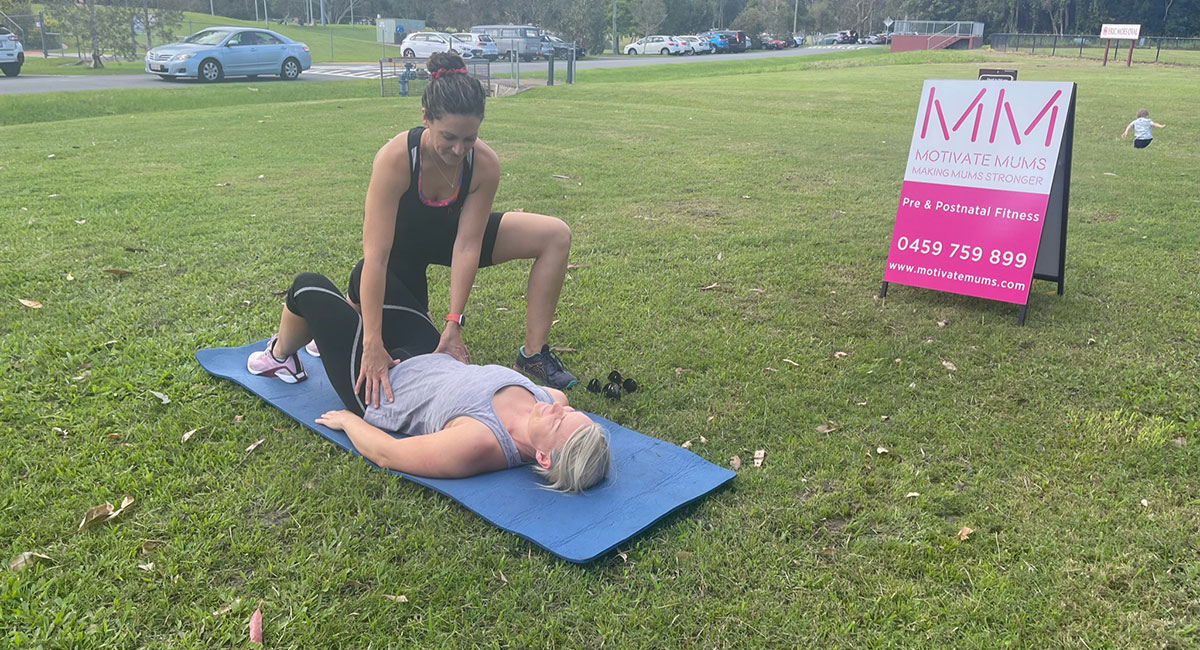 Why a personalised approach is critical
Every mum is different, with a different birth experience and different newborn challenges. One thing I do at the start of every session is gauge how everyone is feeling.
You can look happy from the outside, but could actually be feeling really low. You may have only got a couple hours sleep the night before, you might be sore from breastfeeding. I'll always ask the group to give me a number out of 10 — 1 being the worst you've ever felt, 10 being the best. 
This allows me to tailor every session to each individual. I'll give them options, for example maybe you don't run today, you just walk. I try to make it clear that pushing hard every session isn't always the way. The training session isn't just about where your recovery is up to. You need to consider other daily challenges too.
Once there are options, most of my participants can accept that sometimes they're not feeling 100 per cent, and that's okay. There's a lot to be said for turning up, moving, seeing people and exercising. If you walk away only doing pelvic floor and core exercises, you've done something positive today.
Things new mums should avoid
No exercise is bad, but there are certain things some new mums should be mindful of. If you've got a prolapse, you would avoid lunges and any wide legged stance.
Generally, I would limit high impact exercises for those mums at the start. It's important to understand what the body is doing. All my training is strength based for that reason. 
If you aren't confident going into a class, just get started walking and working on that pelvic floor and core. But once you've got those foundations nailed, you can build on that. Functional movement patterns are best to begin with. Those are the things you need as a mum — the lifting, the squats, lunges, any dead lift movements.
What's most important is for mums to be kind to themselves. It's okay to take it easy in the first few weeks.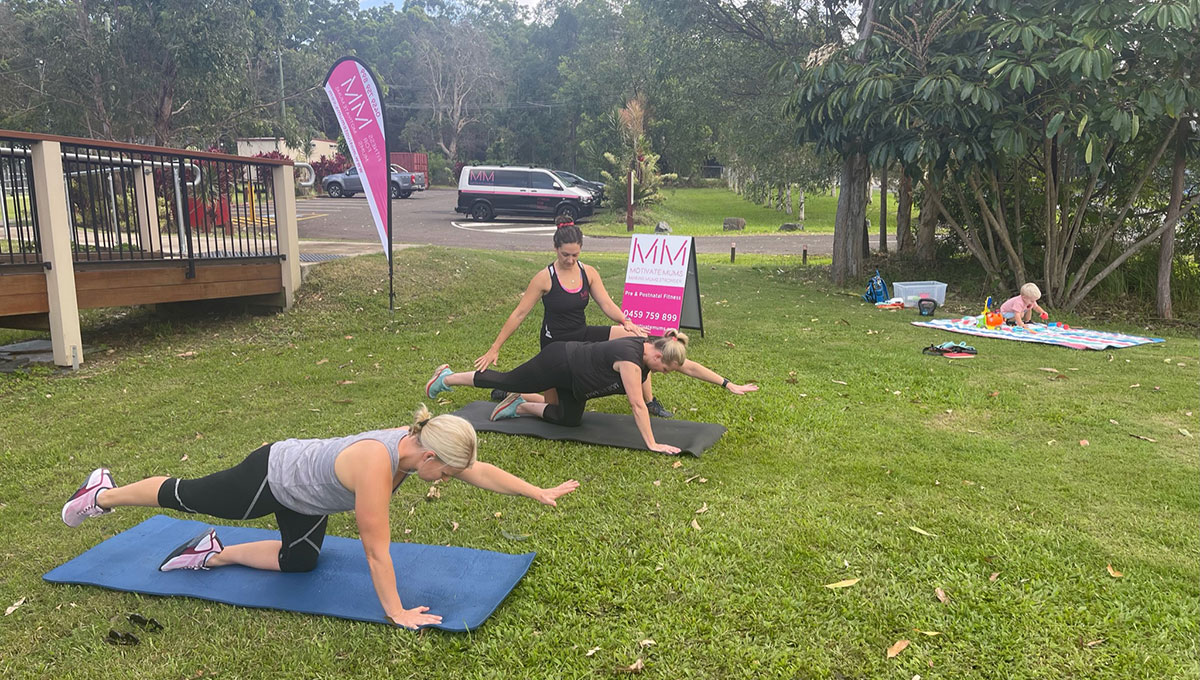 An emphasis on community
Personally, I know how disconnected new mums can feel from those around them. Therefore, I try and create a strong community feel in the sessions I run. A sense of community for new mums is huge. This feeling of belonging is also important so new mums feel comfortable bringing their babies along, and don't feel pressured if the baby is unsettled. 
Why did you start Motivate Mums?
I just realised there was a need for more education for mums returning to exercise after having a baby.
After my own six-week check with my GP, I went straight back into boot camp on the beach thinking, 'I'm all ticked off'.
Fortunately, I didn't have any injuries, but it made me realise there needs to be more steps in that process, to protect mums. I want to help mums find someone who's actually going to care for them and look after them properly.
I want to help mums feel strong on the inside and out, change the way women look and feel about themselves. Let's forget about getting our 'pre baby body back' and respect our body for what it has achieved. 
What is Mum Safe?
Mum Safe is an awesome team that educates trainers on training women and mums, and I am a member. Every week it has ongoing education with physiotherapists and chiropractors and people in that space who can educate me as a trainer on how to better look after women. I'm constantly adding to my knowledge of postpartum exercise and women's health. 
Group and personal training available now in Buderim. Find out more at www.motivatemums.com
---
You may also like…
Fitness activities for non-sporty kids
The shock of becoming a new mum
No more boring gym… here's an exercise class we WANT to do!
Written by
Emma Bunting
I'm Emma, a mum of two amazing boys, who changed my world forever.
 I am a certified pre/post natal trainer who works closely with a Women's Health Physiotherapist to ensure sure women get the best care and support.
 I am also a proud member of the MumSafe™ team of fitness professionals who provide safe and effective exercise at every stage of motherhood.  Find me at motivatemums.com