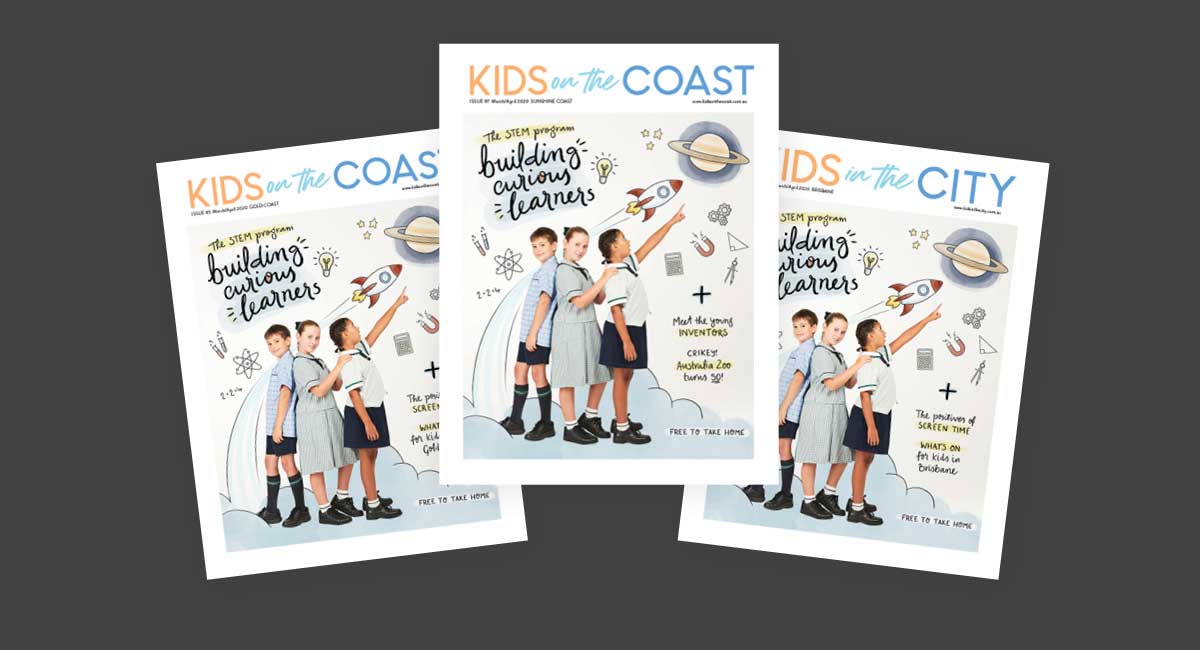 Home & Health
March/April 2020 issue - OUT NOW!
March/April 2020 – the Technology issue!
In our March/April 2020 issue we go behind the scenes at Brisbane Catholic Education to find out all about their STEM program and how they are building brave and curious learners who are ready for an unknown future.
Kicking that mama guilt to the kerb, we look at the many positives of screen time. And the wonderful team from Parentline also have some fab tips on how parents can use technology to strengthen family relationships.
IN YOUR REGION
SUNSHINE COAST
Australia Zoo turns 50 this year! We hop on over to the iconic park to look back on the last 50 years and find out what's in store to celebrate the big birthday.
We also stop by Sunshine Beach State School to check out their Young Inventors Program, which is growing a generation of makers and creators.
GOLD COAST & BRISBANE
Wondering about fast-tracking your little one's water safety? Karen from Superfish Swim Schools joins us to share her expertise on strategies for maximising your toddler's swimming development.
And, as always, this issue is bursting with the latest news, events, product reviews, Easter activities and more, from across the region.
Can't find a copy? You can now order a copy online and have it delivered to your door!
Prefer digital? You can also read all copies online here.
Written by
kidsonthecoast