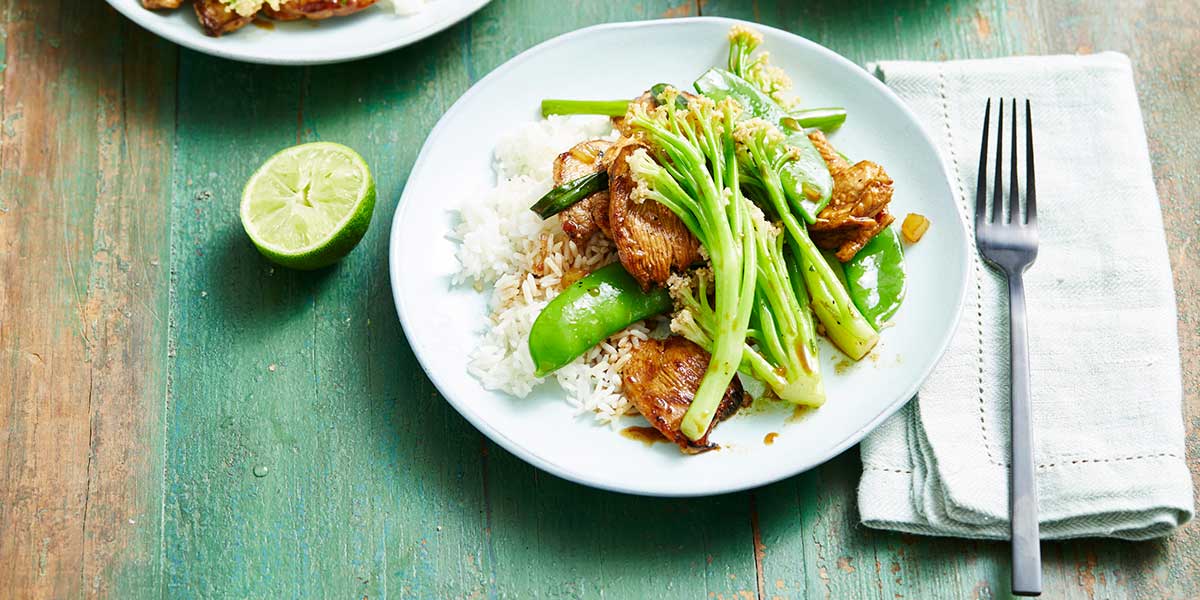 Home & Health
Cauli Blossom Soy Chicken Kids Stir Fry
Stuck for how to add a little veggie to your little one's plate? Cauli Blossom is sweet, small and nutritious. And this kids' stir fry is perfect for the fussiest of eaters.
Cauli Blossom Chicken Kids' Stir Fry
Serves: 4
Prep Time: 10mins
Cooking Time: 15mins

Ingredients
400g Fioretto® Cauli Blossom, trimmed, cut into florets
600g chicken breast fillet, trimmed
1 tbsp soy sauce
1/3 cup ginger marmalade
1 lime, juiced
4 tsp peanut or vegetable oil
150g snow peas, trimmed
4 green onions, trimmed, cut into thin strips
1 cup Steamed jasmine rice, to serve
2 lime wedges, to serve
Method
Thinly slice the chicken across the grain. Combine the soy, marmalade and lime juice together. Spoon 2 tablespoons over the chicken and stir to coat. Set the rest aside.
Heat the wok over high heat until hot. Add 1 teaspoon of oil and swirl to coat the wok. Add one third of the chicken and stir-fry for 30 seconds until sealed. Remove to a clean bowl. Repeat with oil and chicken in two batches.
Add the remaining oil then the Fioretto®, stir-fry for 1 minute, add 1 tablespoon of water, cover and steam for 1 minute. Remove lid, stir-fry for a further 30 seconds or until water evaporated. Return the chicken, add the snow peas and reserved soy mixture. Stir-fry for 1-2 minutes, until the snow peas are cooked. Add green onions, stir-fry for 30 seconds. Serve with rice and lime wedges.
Serve over steamed rice.
Recipe provided by: Perfection Fresh
---
You may also like…
Healthy Chocolate Brownies
Healthy snacks for kids
Healthy and Delicious Cauliflower Hash Browns
Written by
kidsonthecoast