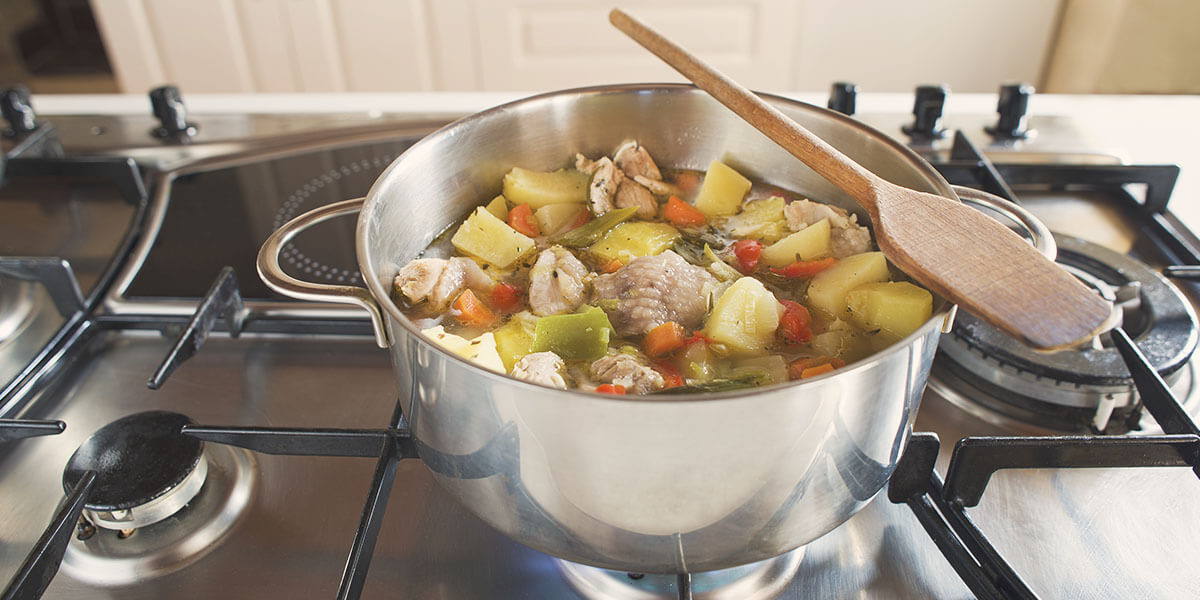 Home & Health
Winter-Warming Vegetable Chicken Hotpot
Winter is here and there's no better time to revel in a hearty and delicious hot meal to keep the bugs at bay. Cue this winter-warming vegetable chicken hotpot (we can't get enough)!
Prep time: 20 minutes
Vegetable Chicken Hotpot
Ingredients
1 chicken (cut and skin removed or you can get chicken drumsticks or breast)
Vegetables of your choice (broccoli, carrots, sweet potato, brussel sprouts, cauliflower)
1/2 bunch of mint
1 tomato
1 onion
1 tsp peppercorns
2 x cinnamon sticks
1 tsp cloves
Directions
1. In a large pot, fry the diced onion, tomato and mint in some oil.
2. Add in the peppercorn, cinnamon sticks and cloves and simmer for 2 mins.
3. Add some salt.
4. Add in chicken pieces and cover with water for 10 mins.
5. Add in the sweet potato, cover and cook for 5 mins more.
6. Add in the rest of the vegetables, cover ¾ with water, place the lid on and cook on simmer for another 10mins.
7. Serve and enjoy this yummy vegetable chicken hotpot with the whole family!
#foodforthesoul
What's your favourite winter recipe?
Why not also check out our butternut pumpkin soup, or our family-friendly super sliders with homemade dipping sauce.
*Recipe provided by the lovely Desiree Taylor from Free Yourself Holistic Health.
Written by
kidsonthecoast