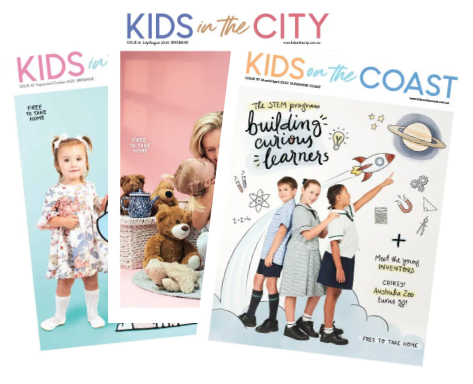 Home & Health
Gluten Free Pasta with Tomato & Basil Veggie Sauce
Set to change the way we think about pasta forever, gluten free pasta is all the rage right now, with Aussie foodies and nutritionists approving of its delicious taste and incredible health benefits.
With research showing that Aussies are still not eating enough vegetables, legume pasta offers a great solution (especially for fussy eaters!).
Dietitian Rebecca Gawthorne aka Nourish Naturally says legumes are an important part of our everyday diet. "Legumes are a nutritious, plant-based and gluten-free powerhouse, loaded with protein to help keep you feeling full and fibre for a healthy gut."
Barilla has launched a new range of single-ingredient gluten free legume pasta, made with either 100% chickpea or red lentil flour. The range pairs perfectly with all meats, vegetables and sauces and is a delicious way to jam-pack more vegetables into your diet.
Try this delicious Tomato and Basil Veggie Gluten Free Pasta on the kids… they are sure to love it!
Tomato and Basil Veggie Gluten Free Pasta
Ingredients
250g grams Barilla Red Lentil Penne (uncooked)
1 large eggplant, finely chopped
2 zucchinis, finely chopped
4 tbs sundried tomatoes, sliced
2 tbs extra virgin olive oil + extra for baking veggies
400g chopped tomatoes
1 garlic clove, crushed
Pinch of dried basil leaves
1 tbs tomato paste
1/2 tsp sugar
Fresh basil leaves
Method
Preheat oven to 200C. Place eggplant and zucchini on a baking tray and coat generously with olive oil. Bake until cooked through and golden.
Prepare Red Lentil Penne according to packet instructions.
Heat olive oil on pan and cook garlic for 1 minute. Add tomatoes, paste, sugar & boil. Reduce heat and simmer for about 10 minutes, or until the sauce thickens. Stir through dried basil.
Add cooked pasta to the pan. Stir through veggies, pasta sauce and top with fresh basil leaves. Place in a large serving dish. Enjoy!
Recipe by Dietitian & Nutritionist Rebecca Gawthorne for Barilla Australia
---
RELATED:
Healthy and Delicious Cauliflower Hash Browns
Pulled Kid-friendly Chicken Burgers with Apple Coleslaw
Cauli Blossom Soy Chicken Kids' Stir Fry
Written by
kidsonthecoast