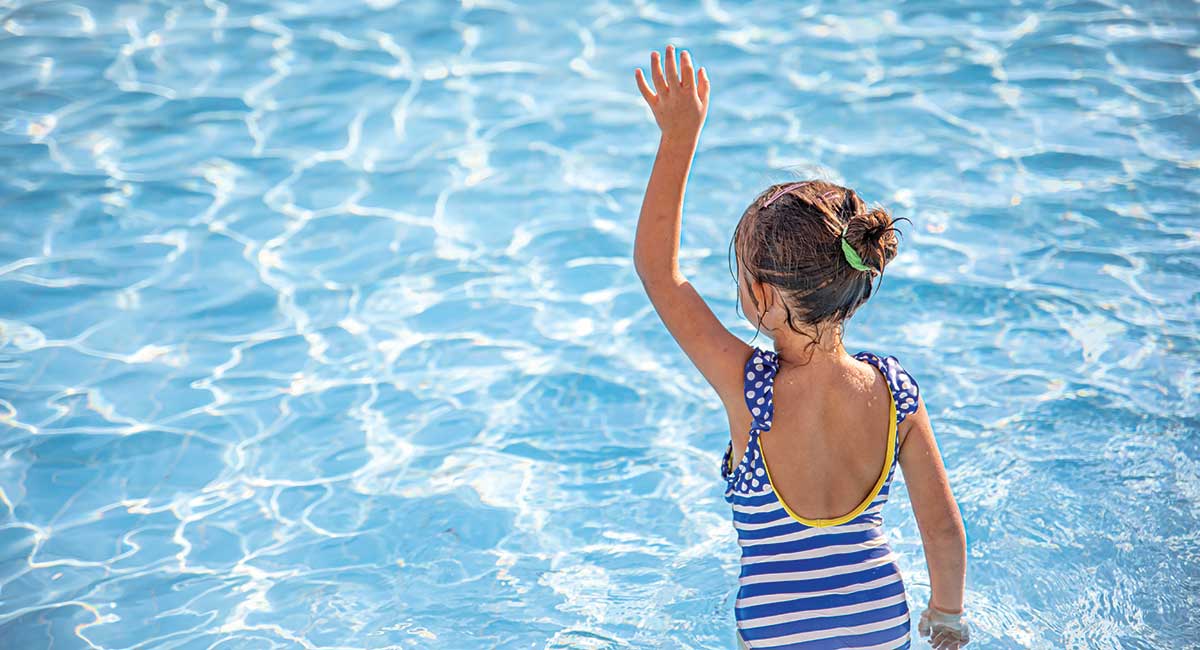 Home & Health
How swimming helps children stay fit, healthy AND smart!
Getting the kids away from their digital devices can be a real challenge. Fortunately, some activities provide essential lessons while also being incredibly fun. And swimming is one in particular that even helps kids become smarter — in and out of the pool. Here's how swimming helps children stay fit, healthy AND smart!
Swimming lessons make safer and more confident kids
In Australia, drowning is the leading cause of unintentional death in children aged one to three years.  A report by the Royal Life Saving Society Australia actually discovered that 83 percent of 12-year-olds can't tread water for two minutes—a key safety goal.
While learning any skill gives kids a confidence boost, swimming lessons provide the added water-safety benefits that are so essential to an Australian childhood.
Swimming improves academic skills
Yep, swimming lessons don't just help your child in the pool. They can also help with academic performance. In fact, as a form of continual exercise, swimming can improve memory function and thinking skills. And these lessons last as we age.
While many of these benefits come from general exercise, swimming goes even further. By focusing on simultaneous movement, the aquatic activity boosts brain development and improves motor skills.
Swimming encourages cognitive development
Studies from Griffith University discovered that children who participate in early-years swimming lessons demonstrate advanced cognitive and physical abilities, compared to their non-swimming peers. In other words—swimming helps children hit milestones earlier than normal.
Lead researcher, Professor Robyn Jorgensen, said: "Our research is categorical, evidence-based and shows that early years swimming has children well ahead in many of the skills and processes they will apply once at school."
"While we expected the children to show better physical development and perhaps be more confident through swimming, the results in literacy and numeracy really shocked us."
Swimming lessons provide a chance to bond
Learn to Swim lessons can also be a fantastic learning opportunity for you. Not only do you get to watch your child embrace the water for the first time, but you also get to see how they respond to some of their first challenges—all within a safe and positive environment.
This shared experience is more than a lesson, it's a chance to bond and create memories that can last a lifetime.
Enrol in a learn to swim program
When looking for a swim school, it is important to consider the program and meet the teachers. After all, these are the people your child will visit at least once a week. Rackley Swimming offers each new swimmer a free Come & Try lesson, allowing you to discover their Learn to Swim program while also meeting the team and viewing the facilities.
If you'd like to learn more about Rackley Swimming's Learn to Swim program, visit rackleyswimming.com.au/free-lessons
Want to win 6 months of swimming lessons at Rackley Swimming? Head over to our Competitions page to go into the draw
This post was contributed by Rackley Swimming
---
You may also like…
The importance of raising a water baby in Queensland
Why kids should continue swim lessons through winter
Written by
Angela Sutherland
After spending many years hustling stories on busy editorial desks around the world, Angela is now mum of two little ones and owner/editor at Kids on the Coast / Kids in the City. She is an atrocious cook and loves cutting shapes to 90s dance music.