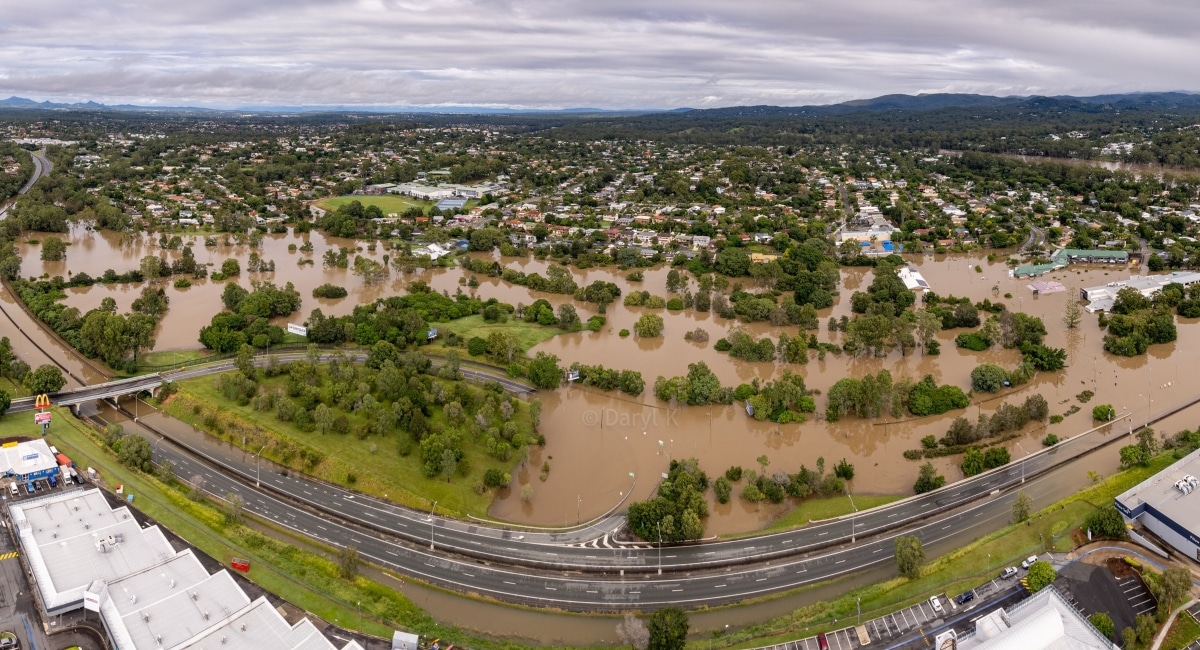 News
Affected by the floods? Find financial assistance available to you
If you are affected by the recent flooding in south-east Queensland, financial assistance is now available to you.
Recent heavy rains in the south-east have caused creeks and drains to overflow. As of the time of writing, the Brisbane River is expected to peak below the disastrous flood levels of 2011. Suburbs around Brisbane have been affected; properties have been damaged, cars have been swept away and streets have been flooded.
North of Brisbane, the city of Gympie has seen the worst flooding in more than 100 years. The Mary River peaked at 22.8 metres on Sunday, February 27. More than 1,000 properties have been submerged in the flood waters.
In all, there are more than 15 flood-affected local government areas across south-east Queensland. These include residents in Brisbane, Fraser Coast, Gold Coast, Ipswich, Lockyer Valley, Logan, Moreton Bay, Noosa, North Burnett, Redland, Scenic Rim, Somerset, South Burnett, Southern Downs, Sunshine Coast and Toowoomba.
If your property has been damaged or destroyed by the floods, or you've been ordered to evacuate from a flood zone, there are various financial assistance packages available to you. These include through your insurance, and from state and federal government schemes.
Find out if your home and contents insurance covers flooding
Anyone affected by the 2011 floods will recall the mess that was trying to decipher various insurance agencies' definitions of 'flooding'. Your insurance policy can tell you whether or not your home is covered by flood damage, and to what extent.
Different insurance providers use different terms to explain what they do and don't cover in relation to floods. Australia's leading research agency, Canstar, found nearly 90 per cent of home and contents policies included flash flooding due to heavy rain as standard cover. That means it's an optional extra for 11 per cent of policies.
It also found that 82.4 per cent of policies' covered natural water course flooding. That is, from rivers and creeks. While the same percentage covered flooding due to the release from catchment area. Only 30 per cent of policies on the Canstar database offered cover for flooding due to storm surge. No policies offered it as an optional extra.
Check the Product Disclosure Statement and Target Market Determination to find out if your insurance policy covers you for flooding. You should also get in touch with your insurance provider as soon as you can to discuss your policy.
Queensland Government assistance available
To support flood-affected and evacuated people in the Gympie and North Burnett areas of the south-east, the Queensland Government has the Personal Hardship Assistance scheme.
Grants of up to $180 per person to a maximum of $900 for a family of five or more are available to eligible residents.
Contact the Community Recovery Hotline on 1800 173 349 or visit the Government's 'Disasters and emergencies' webpage for more information on Personal Hardship Assistance.
Federal Government assistance available
The Federal Government announced financial support will be available for those Queensland residents affected by the flooding in the south-east. It has activated the Australian Government Disaster Recovery Payment. Children and adults impacted by the flooding event that began on February 22 can receive $400 and $1,000 respectively.
The Australian Government Disaster Recovery Payment is a one-off, non-means tested payment. It's available to all eligible residents from the affected local government areas who have suffered significant loss including damaged homes, destroyed homes or serious injury.
Additionally, residents in the affected local government areas will have access to the Disaster Recovery Allowance. It will benefit employees, small business owners, and farmers whose income has been lost due to the flood disaster. It's calculated at the maximum equivalent rate of Jobseeker Payment or Youth Allowance (depending on your circumstances), and is taxable.
If you're an eligible resident, you can contact Services Australia on 180 22 66 or claim online via myGov.
Services Australia also lists other types of payments available to those people affected by natural disasters. They include:
income support payments or special benefits
additional child care subsidies for temporary financial hardship
carer adjustment payments for children under the age of seven who suffer serious illness or disability because of a catastrophic event.
Written by
Calista Bruschi
When she's not moulding Play-Doh or dancing in the living room with her children, Calista Bruschi is an editor and writer. She has oodles of experience working on newspapers, magazines and websites. Calista likes to organise and be organised. She loves being a mum, Italian food, wine, sport and stationery. She hasn't sleep a full night in more than five years and is powered by coffee.