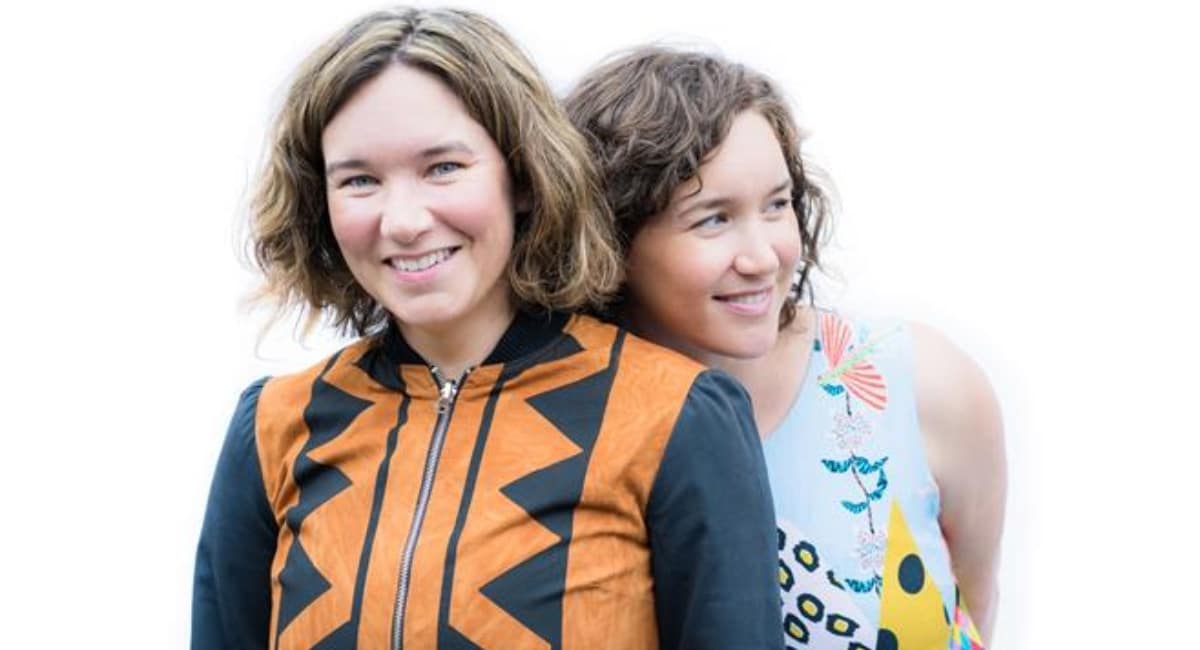 News
ARIA award-winning duo Teeny Tiny Stevies ready for national tour
Teeny Tiny Stevies, the ARIA award-winning kids' entertainers, are going on tour! The sibling act of Sibylla and Bethany (Byll and Beth) Stephen revealed details of the first half of their national tour with the release of their new album How to be Creative, out now.
After selling-out the Sydney Opera House on four occasions between lockdowns in 2021, the Aussie group received a $697,000 RISE grant to produce a 63-show tour across Australia in 2022 and 2023. Thanks to the Government's RISE Fund, Teeny Tiny Stevies will perform in regional locations not often included in the touring route of many musical acts.
The duo say they are looking forward to meeting the local characters in these special places.
Kicking off in Darwin on July 2, the tour then heads to Katherine and Alice Springs; Mildura, Adelaide, Hobart, Devonport, Launceston. From September it visits Queenscliff, Melbourne, Wangaratta, Albany, Margaret River, Bunbury and Perth. Bridgetown, Mandurah and Geraldton are also on the line-up. The tour winds up with four triumphant shows at Sydney Opera House on October 8 and 9.
New album explores new ground
'Collaborate' is the second single to be released from their How to be Creative album. 'How Am I Different?' dropped in early-May.
How to be Creative is Teeny Tiny Stevies' fourth album. It's a 10-seng masterclass not just in embracing the creative, but also overcoming self-doubt, trying new things, learning from mistakes, working with others and the superpower that is perseverance.
Both Byll and Beth have small children. They are also familiar with the things they talk about at home and understand how conversations between kids and parents work.
"We love the idea of using some words that kids of a certain age may not have come across yet," Byll Stephen says. "That concept is prominent in this album. If our songs spark a conversation between a parent and child where the child asks 'what does unique mean?' then we have achieved what we set out to do."
Beth Stephen agrees.
"We enjoy pushing the boundaries of what's expected within the 'kids music' world," she says. "We can pull off this genre, both musically and aesthetically, in a way that feels completely natural and normal to us."
The album's message isn't exclusive to kids either. Inspiration is in abundance on this album, and the message conveyed is — it's never too late to start.
"I feel like there's also a generation of adults our age who maybe weren't as encouraged to be as creative as they could've been," Byll says. "I like the idea of a mum or dad listening to these songs and going 'you know, I should do that too!'"
Want to know more about the How to be Creative tour? Visit the Teeny Tiny Stevies website.
Written by
Calista Bruschi
When she's not moulding Play-Doh or dancing in the living room with her children, Calista Bruschi is an editor and writer. She has oodles of experience working on newspapers, magazines and websites. Calista likes to organise and be organised. She loves being a mum, Italian food, wine, sport and stationery. She hasn't sleep a full night in more than five years and is powered by coffee.