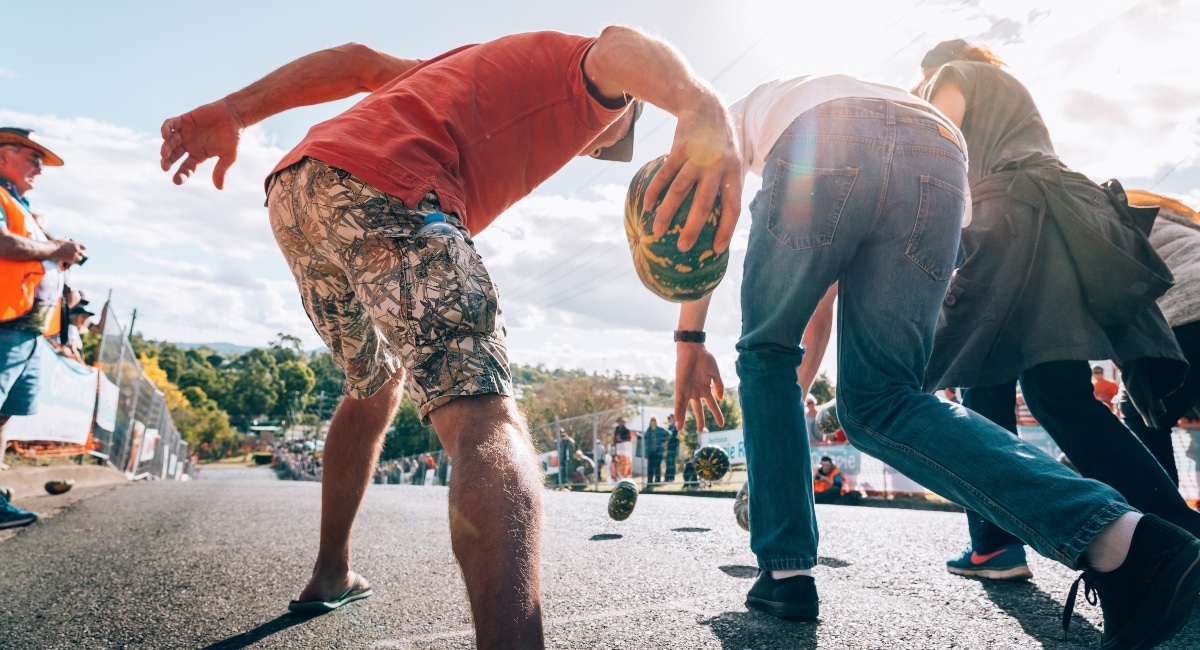 News
Cancelled: Goomeri Pumpkin Festival 'washed out' for 2022
The Goomeri Pumpkin Festival has been cancelled for 2022 amid ongoing recovery issues from February's deadly floods. It is the second time in three years that the event has been cancelled.
The Festival is traditionally held on the last weekend in May. It generates millions of dollars for the small town, which is vital for the local economy's sustainability.
More than 30,000 visitors come to the region for the Goomeri Pumpkin Festival.
An official statement was released by the Festival's organising committee on Tuesday, March 1.
"With a heavy heart, the Organising Committee decided last night [February 28] that our Festival will not be able to go ahead in 2022.

"Due to the recent and recurring flooding in the region, damage has occurred on the Festival site and the surrounding roads, meaning that we will not be able to safely proceed with the event.

"We thank you in advance for your support and patronage, and we look forward to welcoming you all back to the Festival in 2023.

"We send safe wishes to the residents of Goomeri and south-east Queensland during this trying time."

— Goomeri Pumpkin Festival Organising Committee
Goomeri Pumpkin Festival committee secretary Kim Thomas says a number of tourism organisations and websites continue to promote the event, which forced the committee to release the message again.
The fate of the 2022 Goomeri Pumpkin Festival had been up in the air since October 2021. The Festival needed a new committee, which wasn't formed until February.
Things seemed to be back on track until the floods in February.
Ms Thomas says the decision is disappointing to the community, but locals understand the committee's resolve.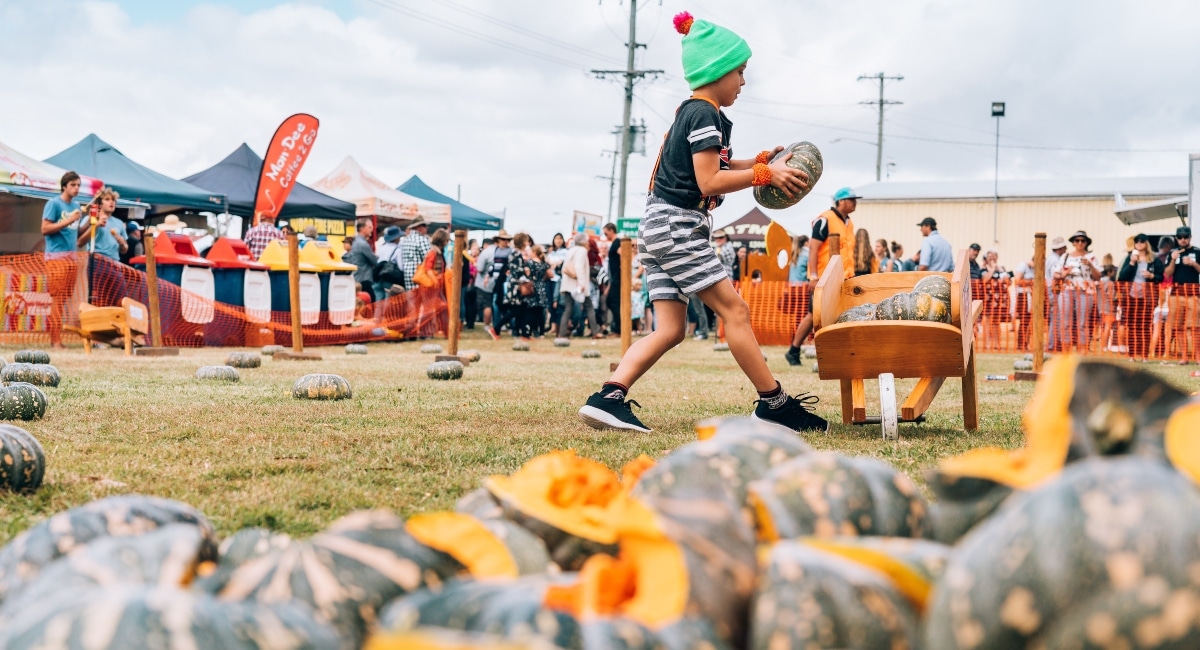 Plans for a return in 2023
The first Goomeri Pumpkin Festival was held in 1997. It was a means of revitalising the town following a period of long-term drought and water shortages.
The Festival features a pumpkin rolling competition, pumpkin shot put, a pumpkin pageant and a parade through the centre of town.
Ms Thomas says plans are already underway for the Festival to take place in 2023.
---
You might also like…
Healthy pumpkin and cheese frittata
Written by
Calista Bruschi
When she's not moulding Play-Doh or dancing in the living room with her children, Calista Bruschi is an editor and writer. She has oodles of experience working on newspapers, magazines and websites. Calista likes to organise and be organised. She loves being a mum, Italian food, wine, sport and stationery. She hasn't sleep a full night in more than five years and is powered by coffee.