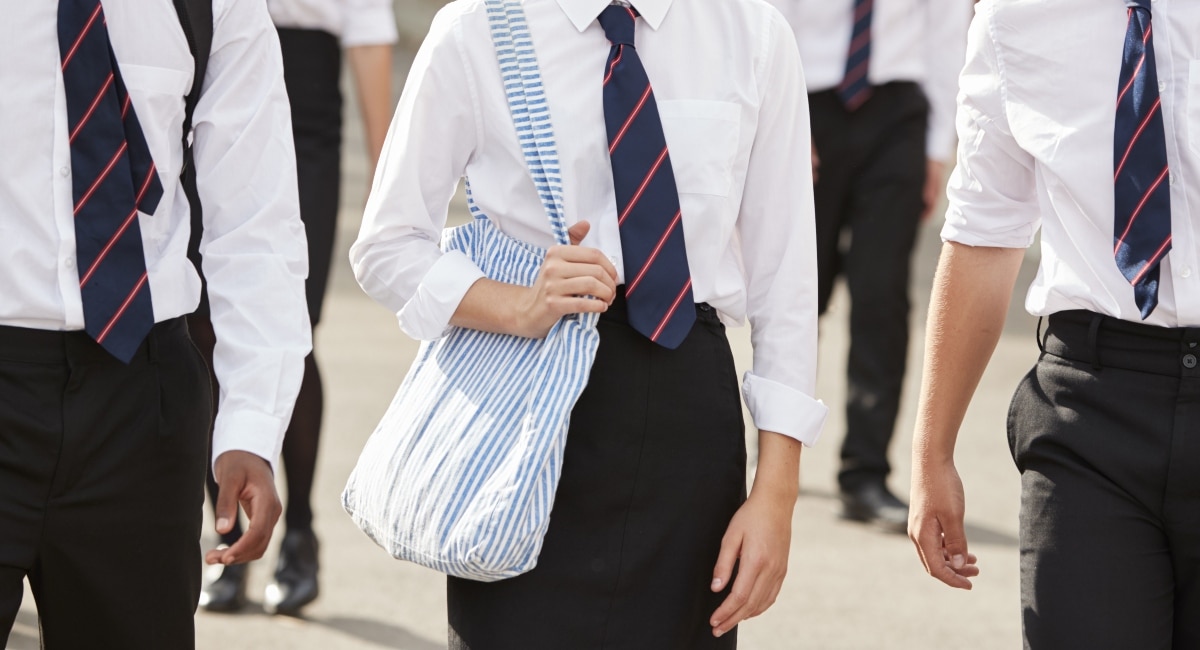 News
Consent education to be included in Australian school curriculum
Education on consent will be mandatory in all Australian schools, after state and federal ministers unanimously agreed to include it in the curriculum. Senator Jonathon Duniam, representing the education minister, confirmed the move in senate estimates on Thursday, February 17.
The learnings will be for all children attending kindergarten through to Year 10. Young children will be taught generally about seeking permission and respectful relationships. Older students will learn about consent, power imbalances, gender stereotypes and coercion.
Among those pushing for consent to be a compulsory classroom topic is Chanel Contos. The former Sydney school girl and Full Stop Australia ambassador spent 12 months campaigning for more holistic and earlier consent education in Australia.
View this post on Instagram
The consent advocate appealed to her social media network in 2021, asking if if they someone close to them had been sexually assaulted during their school years.
The response was significant enough for Ms Contos to launch the 'Teach Us Consent' campaign, with her petition for better consent education in schools attracting more than 44,000 signatures.
"This monumental change has only been made possible because of the tens of thousands of voices that have supported this movement over the last 12 months, the countless hours of volunteer support, and the foundation that was laid before by pioneering activists in this space," Contos wrote on her Instagram following the announcement.
"After over 44,000 signatures, more than 6,700 testimonies of sexual assault, and countless hours of volunteer work and support, we are very happy to announce that we did it."
All Australian schools, including independent schools, will be bound by the new curriculum.
Education ministers are due to meet in April to finalise the new curriculum. It is set to be taught from the 2023 year.
Teaching your child about consent and boundaries
Consent requires respect and communication. A term often associated with sex, consent is much broader. It relates to permission and how to show respect for ourselves and for other people. It's an important concept for children to learn about from an early age.
In 2021, Jacqueline Hendricks wrote that consent is more than just 'no means no'. She says the most important point about consent is that everyone should be comfortable with what they're engaging in. If you are uncomfortable at any point, you have the right to stop. On the flipside, if you see someone you are interacting with being uncomfortable, you should ensure they are enthusiastic about the activity, whatever it may be.
Children and young people often find themselves in difficult situations with friends, romantic partners and others. It is especially difficult where they are unable to communicate their needs or values. For this reason, parents need to work with their children to establish boundaries with others.
Boundaries will be different for everyone. However, boundaries can help children and young people set limits with others in a way that protects them. It empowers them to communicate what is okay and what is not okay. This is essential for friendships and relationships at all ages.
Author and speaker Rebecca Sparrow has spent more than a decade helping school students navigate friendships, build resilience and set personal boundaries. She recently took to her Facebook page to offer free access to her 'How To Set Personal Boundaries' webinar, designed for tweens and teens aged 10 years and older.
"Personal boundaries — which is just a fancy way of saying what you're okay with — are critical in order to have healthy friendships, workplace dynamics, romantic relationships," she wrote.
Helping your child understand consent
Don't wait for the school curriculum to change. Teaching children about consent and personal boundaries starts in the home.
Like adults, children and young people will run into a range of scenarios in their relationships. Some situations will challenge their beliefs and their values, so knowing how to set boundaries can help them stay safe and true to themselves. When children know about getting and giving consent they are more likely to have healthy, respectful, safe and enjoyable experiences when they are ready for them.
Regardless of your child's age, it's important to have difficult conversations. There are a number of organisations that offer strategies that can help you talk about consent and personal boundaries. These include:
Written by
Calista Bruschi
When she's not moulding Play-Doh or dancing in the living room with her children, Calista Bruschi is an editor and writer. She has oodles of experience working on newspapers, magazines and websites. Calista likes to organise and be organised. She loves being a mum, Italian food, wine, sport and stationery. She hasn't sleep a full night in more than five years and is powered by coffee.