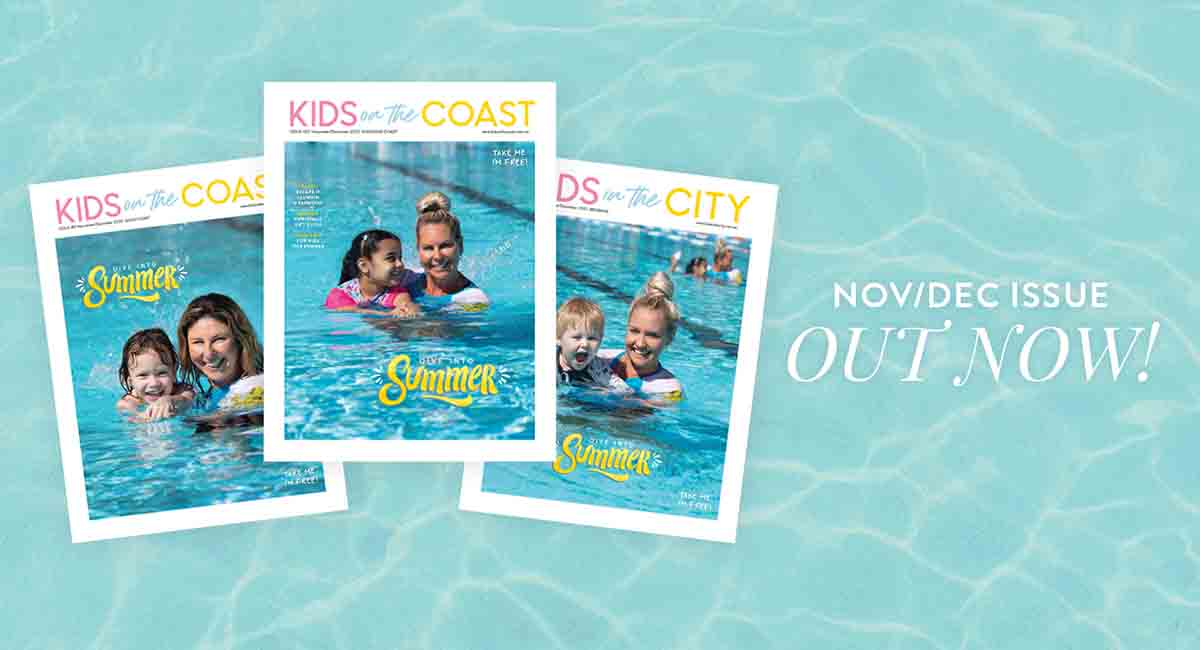 News
Dive into summer with our Nov/Dec issue - OUT NOW!
The November/December 2020 issue of Kids on the Coast & Kids in the City is out now, and it's time to dive into summer!
Yep, after the shemozzle of this year, time rolls on and the silly season is already upon us.
Sadly, Christmas may look a little different this year—with Santa on Zoom, socially distanced festivities and much smaller gatherings. But that's no reason to lose the magic of Christmas. In fact, I'm taking it as the perfect excuse for excessive sparkles and over-the-top Christmas lights for KOTC HQ this year! (Make sure you follow our social pages for plenty of socially-distanced silliness over the next two months!)
One thing that will never change about a Queensland summer is our love for the water. And living such an aquatic lifestyle, water safety and learning swimming skills is top of the priority list for our kids. Therefore, this issue we've called in the experts from Rackley Swimming to find out about the essentials of getting back into the pool and preparing for a water-safe summer, particularly after the long hiatus of lockdown.
And let's not forget Christmas! We have a huge Christmas Gift Guide with gorgeous locally made products, games, books and more for the whole family. Plus, we have a round up of summer activities for families—both online and IRL (in real life).
Need a break? With Queensland families staying local for the summer (why would we go anywhere else?!), we explore the serenity of the region's best farmstays and how these secret escapes are providing the perfect respite from city life for families.
Pick up your FREE copy now from parenting hotspots across the region, order online here, or read online here!
Written by
kidsonthecoast