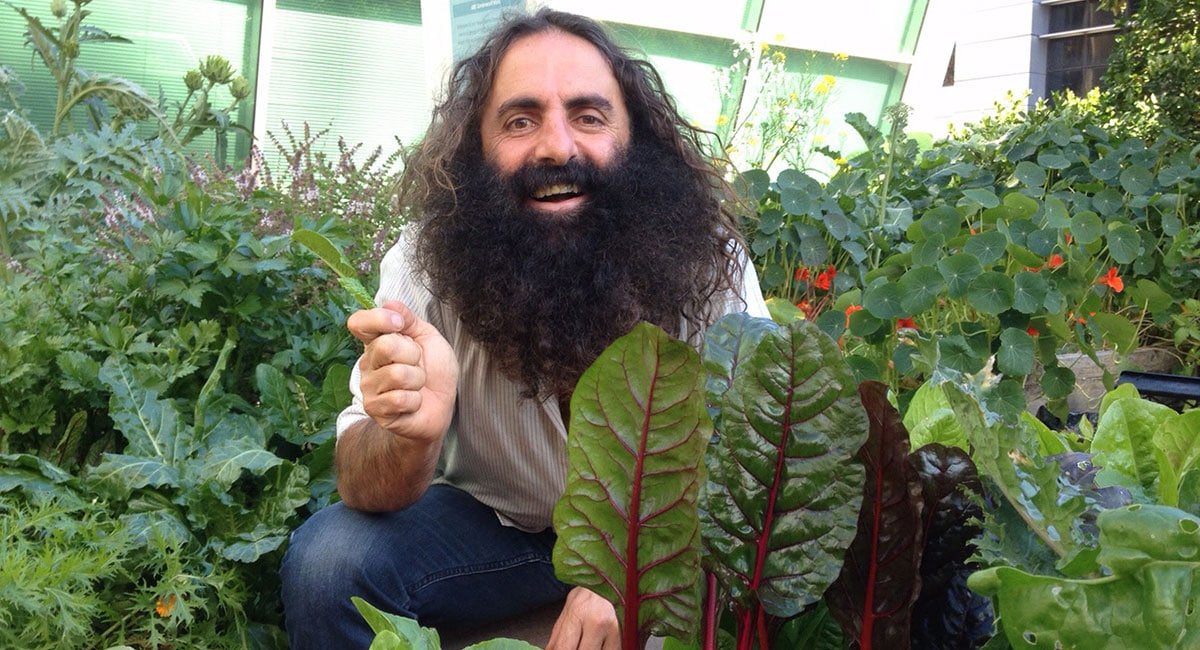 News
Gardening guru Costa Georgiadis returns to Queensland Garden Expo
Gardening gurus from across Australia will put their best shovel forward on the Sunshine Coast in July. They'll share their tricks of the trade at one of Australia's most-loved and largest gardening events, the Queensland Garden Expo.
In a coup for Queenslanders, the program launch includes landscape architect and media personality, Costa Georgiadis. The Gardening Australia favourite will make his first return to the iconic annual event since 2018. He joins the biggest gardening speaker program in Australia.
Mr Georgiadis says he is delighted to return to the Expo. A COVID-related lockdown in Sydney in 2021 forced him to miss last year's event.
"I can't wait to get back to the beautiful Sunshine Coast to attend one of my hands-down favourite events on the annual calendar," Mr Georgiadis says.
"I'll be chatting about a range of things this year, including what's been happening in the gardening world since we last Expo'd together. I can tell you, there have been a lot more people getting into their gardens in recent years!
"I'll also have the kids entertained with Costa the Garden Gnome doing some nature walks and nature gallery art as well as my Rocking the Compost activity. That is always a firm favourite with the little green thumbs who turn out in their droves."
Mr Georgiadis says there's a good reason the Queensland Garden Expo attracts gardeners from across the country.
"It gives everyone — from absolute novices to gardeners with years of experience — direct access to some of the best gardening minds in the land," he says.
"I can't wait to be there with my fellow Gardening Australia presenters Sophie Thomson, Millie Ross, Jerry Coleby-Williams and more than 40 other amazing speakers."
Expo welcomes newcomers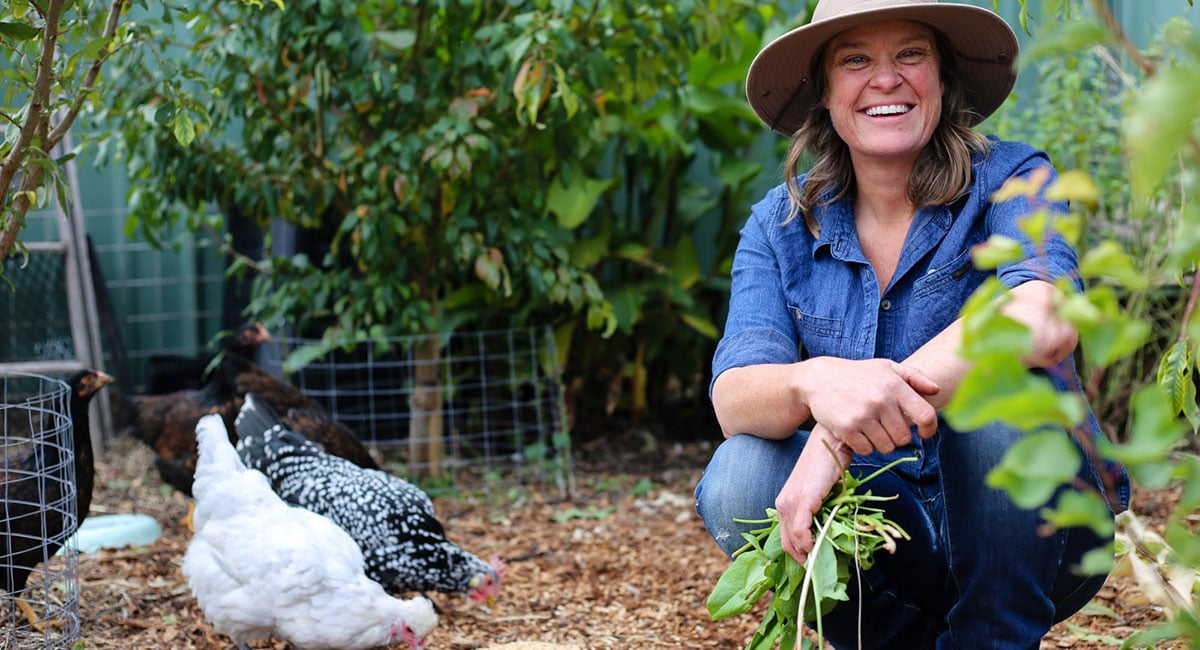 Queensland Garden Expo event manager Marion Beazley agrees the program of speakers has something for everyone. She is excited to welcome Expo newcomers Millie Ross (pictured above) and Better Homes and Gardens presenter, Melissa King (pictured below) in 2022.
"Millie and Melissa are new to our speaker line-up this year. We can't wait to have them join the Queensland Garden Expo family," Ms Beazley says.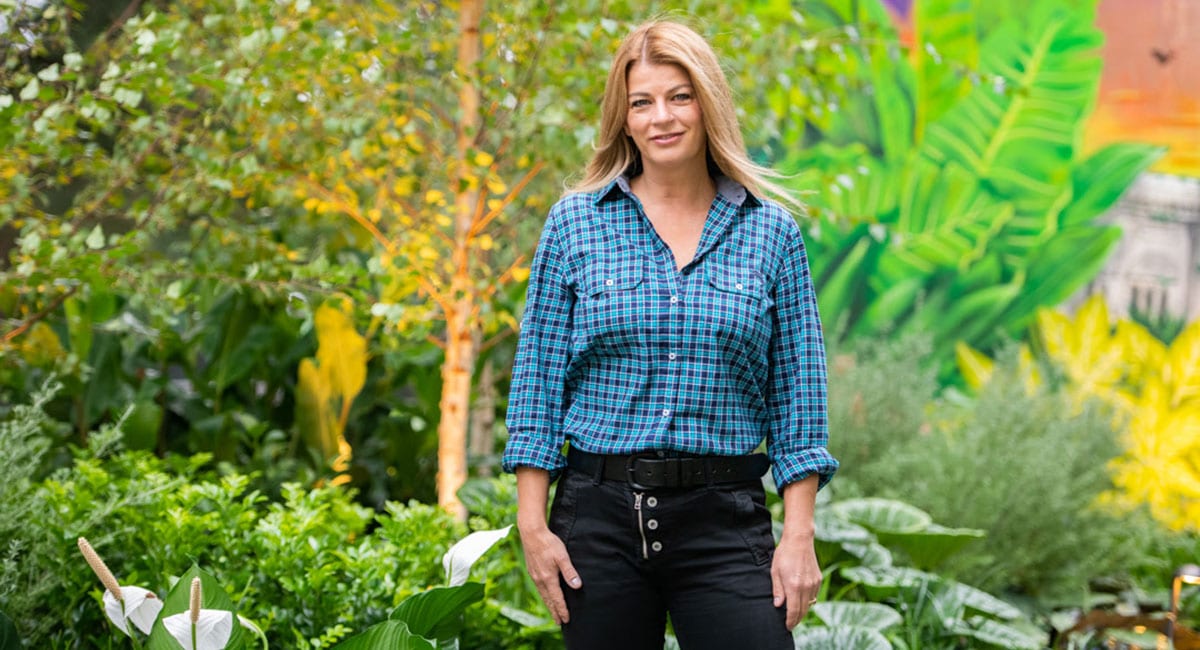 "The breadth of the information available at the Expo has been a big part of attracting new visitors and speakers to the three-day event. Guests will be spoilt for choice with the diverse range of expertise. The impressive line-up includes Expo favourites Claire Bickle, Dr Kevin Redd and Phil Dudman – just to name a few."
Thrifty Gardener and ABC Gardening Australia presenter Millie Ross say she is looking forward to making her debut at the Queensland Garden Expo. She, too, was prevented from attending the Expo in 2021 due to COVID-19 restrictions.
"This will officially be my first time at the Queensland Garden Expo, which everyone raves about," Ms Ross says.
"I am so looking forward to meeting some of the very best plant growers in the country. [As well as] those passionate plant people who come to the event.
Ms Ross says she wants people to have a great time when they attend her talks. He message is simple: "You don't need anything in particular to start gardening — you can simply have a crack!
"I'm not a local plant expert – I'll leave that to all the specialists," she says. "Instead I hope to encourage a little experimentation and creativity in punters."
Ms Ross will touch on everything from how to grow more food for less to innovative garden ideas from around the world.
Kids will enjoy the Queensland Garden Expo
The Queensland Garden Expo program is jam packed with guest speakers. The Expo has more than 360 exhibitors, including 55 nurseries, as well as plenty of activities. Kids can enjoy the free playground, kids craft activities and seed planting.
"Whether you're interested in callistemon or camellias, grevilleas or geraniums or roses or rhododendrons you'll find something you simply must have," Ms Beazley says. "There are some rare and unusual species for sale as well."
The Queensland Garden Expo will take place at the Nambour Showgrounds from Friday, July 8 to Sunday, July 10. More than 60,000 plants will be on sale each day. There will also be plenty of activities for all ages to experience over the 7-hectare space. Tickets are $20 for adults, while children 15 years and under are free.
Visit www.qldgardenexpo.com.au for more information.
---
You may also like…
Gardening activities for kids
The unique permaculture garden growing sustainable kids
Written by
Angela Sutherland
After spending many years hustling stories on busy editorial desks around the world, Angela is now mum of two little ones and owner/editor at Kids on the Coast / Kids in the City. She is an atrocious cook and loves cutting shapes to 90s dance music.