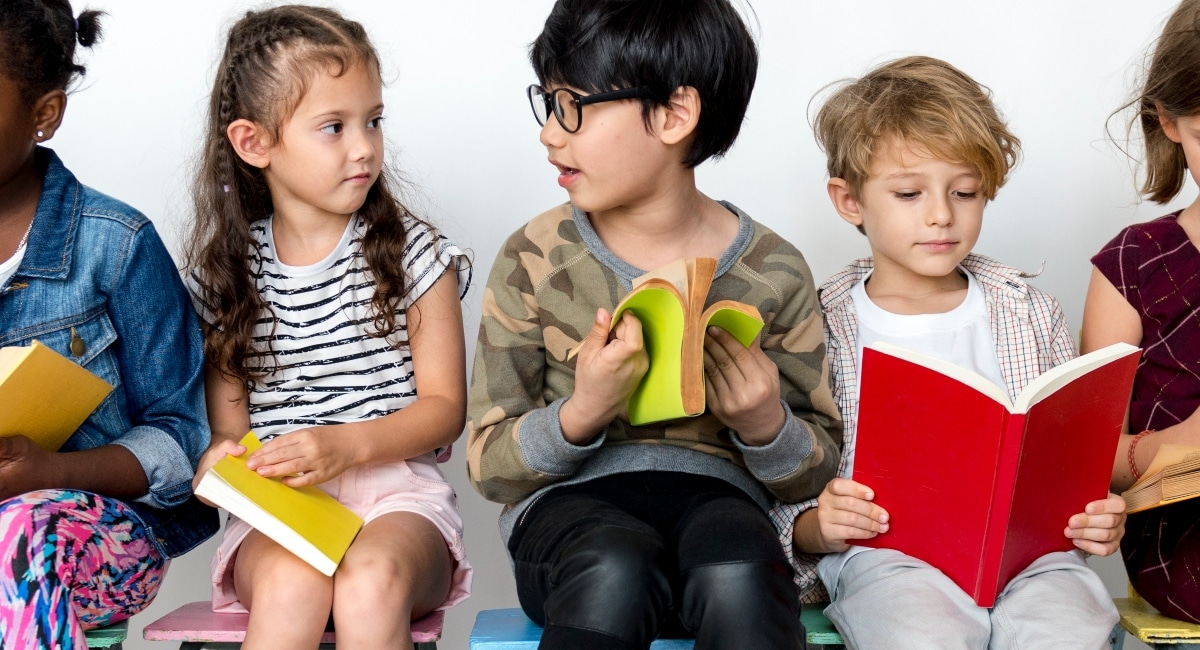 News
Get your kids reading again with the Premier's Reading Challenge
The Premier's Reading Challenge is about to kick off! What's so great about this event is that it's not a competition, it's an opportunity to encourage your child's love of reading. Now and for the rest of their lives.
The annual event hopes to improve children's literacy skills, with prizes for students who complete the challenge. It doesn't matter what your child aspires to be. They are going to need literacy and reading to reach those goals.
Anyone who has ever picked up a book knows how powerful they can be. Beyond the educational benefits, books have the power to instil empathy, affirm, teach, transport and inspire action. Books matter.
What's the Premier's Reading Challenge about?
Through the Premier's Reading Challenge children and students can develop their appreciation of the English language, and additional languages. They are encouraged to explore and enjoy a wide range of literary texts.
It's open to kids in Prep to Year 9. There is also a week-long participation period for kids in early childhood education. Your child can participate in the challenge within their school or as individual readers. Home-educated students, students whose schools are not participating in the program and children who are not enrolled in early childhood education can participate.
A Certificate of Achievement recognises your child's efforts completing the challenge. Premier Annastacia Palaszczuk signs the certificate. Early childhood centres also receive a centre-wide certificate recognising their involvement.
How many books do kids have to read?
Over a designated time period kids read a set number of texts for their age group. The Premier's Reading Challenge encourages children to explore and enjoy a wide range of books from different genres, cultures etc.
For a student to successfully complete the Challenge they read or experience the number of books indicated below:
Prep to Year 2 — 20 books
Years 3 to 4 — 20 books.
Years 5 to 9 — 15 books.
There's no compulsory reading list for the Challenge, however book lists are available.
Why should kids participate?
The Premier's Reading Challenge isn't compulsory. Some of the reasons schools and centres embrace it is because it encourages children to read more. If you've got a child who's an enthusiastic reader, they mightn't choose to participate. On the other hand, the promise of a certificate may be enough motivation for kids who read reluctantly.
Key dates
Registrations opened on April 26. There's still time to get involved, you can register here.
The reading period for children in Prep to Year 9 commences on May 9.
The weeklong early childhood participation period is from August 15-26.
The reading period for Prep to Year 9 kids finishes on August 26. It's now that schools participating in the Challenge submit their reading records.
Written by
Calista Bruschi
When she's not moulding Play-Doh or dancing in the living room with her children, Calista Bruschi is an editor and writer. She has oodles of experience working on newspapers, magazines and websites. Calista likes to organise and be organised. She loves being a mum, Italian food, wine, sport and stationery. She hasn't sleep a full night in more than five years and is powered by coffee.