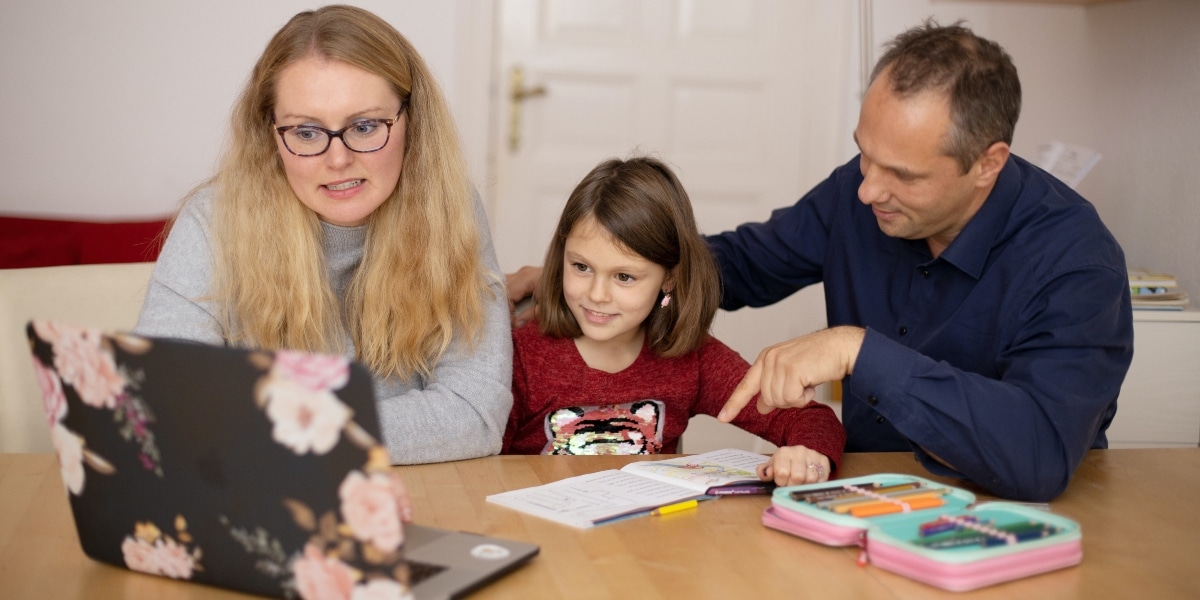 Education Articles
Homeschooling on the rise as Queensland families avoid the classroom
While some parents are itching for their children to return to school, others are opting out of a traditional classroom environment in favour of homeschooling.
According to the latest figures, there has been a 54 per cent increase in the number of families opting to homeschool their children over the past five years. At least 46 per cent of those children registered for homeschooling did so during the pandemic.
Homeschooling experts suggest that figure will increase in 2022 with further coronavirus concerns and an already uncertain start to the school year.
What is homeschooling?
Homeschooled students are educated outside of a formal institution, such as a school. It is also commonly called home education.
Homeschooling is the responsibility of the parent. It is different from distance education, where students are enrolled in a school and are taught by a teacher, but the lessons are delivered remotely, as was the case during lockdown.
In Australia, homeschooling is legal. Each state or territory education department requires parents to register their children for home education.
Homeschooling expert Dr Rebecca English told ABC News most parents are making the switch because of the risks of coronavirus and the disruption to schools. However, some parents also recognised their child flourished in a remote learning setting.
In August 2020, coronavirus data showed almost 4,300 students were homeschooling in Queensland. According to the Home Education Association (HEA) that represented an almost 27 per cent increase from 2019 and an almost 87 per cent increase for the period 2016-2020.
The Queensland Government announced a two-week delay to the school year to avoid students returning to the classroom during the peak of the Omicron wave. Families are also waiting on the government's return to school plan before face-to-face classes commence on February 7.
Parents have concerns
Parents are concerned about sending their young children to school amid the pandemic.  As with the past two years, where schools closed and students utilised remote online learning, the 2022 school year may prove just as disruptive.
Families with vulnerable relatives are also worried. They fear children attending school could contract Covid-19, bring it home and make other family members unwell.
And let's not bring vaccinations and mask wearing into the debate …
Is homeschooling for you?
Homeschooling is becoming more popular. In an article published in April 2021, Dr English said that over the last 10 years there had been a steady increase in the number of home educated students across Australia.
Homeschooling isn't just about keeping your child out of mainstream education facilities. There are standard conditions you must comply with.
You are responsible for developing and implementing an education plan for your child. This includes providing a suitable environment to learn in, as well as the necessary resources to support your child's education. You must also submit an annual report demonstrating how your child is progressing with their education.
Children who homeschool still follow the Australian curriculum.
How are you feeling about the return to school? Do you homeschool your child/children?
Written by
Calista Bruschi
When she's not moulding Play-Doh or dancing in the living room with her children, Calista Bruschi is an editor and writer. She has oodles of experience working on newspapers, magazines and websites. Calista likes to organise and be organised. She loves being a mum, Italian food, wine, sport and stationery. She hasn't sleep a full night in more than five years and is powered by coffee.