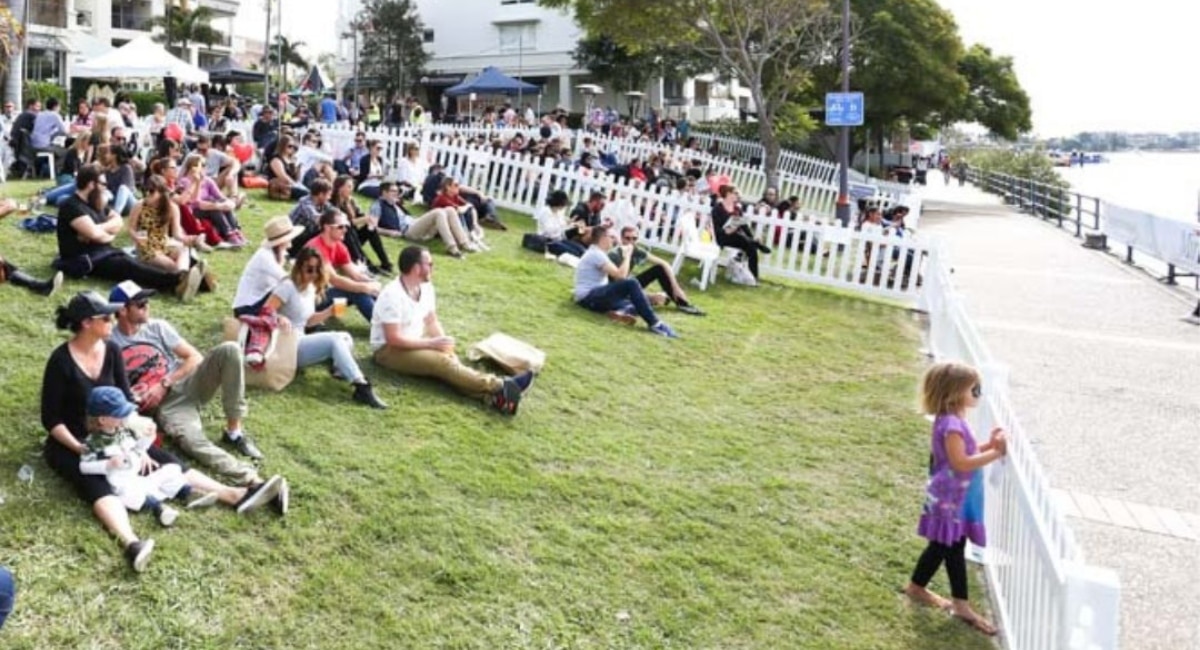 News
Jam-packed line-up revealed for Teneriffe Festival street party
Brisbane's biggest street party, the Teneriffe Festival celebrates the rich heritage and kaleidoscopically diverse community that is Teneriffe. For one day only, it will erupt in a fabulous fiesta of the best eats, beats, art and drinks the area has to offer.
Inviting diverse culture-rich locals and visitors into the community, the Festival has a plethora of activities and experiences. Tastes of Teneriffe, historical installations, film, fashion and art – along with endless dining and drinking experiences to reflect this truly unique area of Brisbane are all part of the program.
From 10am to 9pm on Saturday, May 28, Teneriffe will come alive. Around 50,000 people wander the riverside streets and hidden laneways discovering the entertainment, street acts, local restaurants, food vendors, market stalls and displays.
A family affair
It's not just an extremely diverse display of entertainment, food, fitness and history. The Teneriffe Festival is a family friendly event.
There will be a range of activities and live entertainment at the dedicated Merthyr Village Kids' Zone is sure to entertain all day.
Back by popular demand are Bluey and Bingo — everyone's favourite Heelers from megahit TV show, Bluey. They'll be returning to the Festival for real life. Catch this adorable duo and their friends on-stage for two live interactive experiences at 10:40am and 1:20pm!
All-Australian music program
Recently, Festival organisers revealed an all-Australian line-up is entertaining the crowds. At the top of the bill is multi-ARIA-Award-winner Ben Lee. Get ready to belt out 'Catch My Disease' at the top of your lungs (but let's hope it doesn't become a self-fulfilling prophecy).
Across the two stages, you'll also find acts like Resin Dogs, The Dandys, Melaleuca and The Steele Syndicate.
View this post on Instagram
When you're not dancing in the street, you'll enjoy finding a feast from a food truck, sampling the brews at one of the pop-up beer gardens and exploring the bespoke market stalls (there's more than 100 of them)!
With some much to see, here and do, you'll be wanting to head to this year's Teneriffe Festival.
The details
Date: Saturday, May 28
Time: 10am to 9pm
Where: Vernon Terrace, Teneriffe
Organiser: The Teneriffe Festival
Website: www.teneriffefestival.org
Written by
Calista Bruschi
When she's not moulding Play-Doh or dancing in the living room with her children, Calista Bruschi is an editor and writer. She has oodles of experience working on newspapers, magazines and websites. Calista likes to organise and be organised. She loves being a mum, Italian food, wine, sport and stationery. She hasn't sleep a full night in more than five years and is powered by coffee.