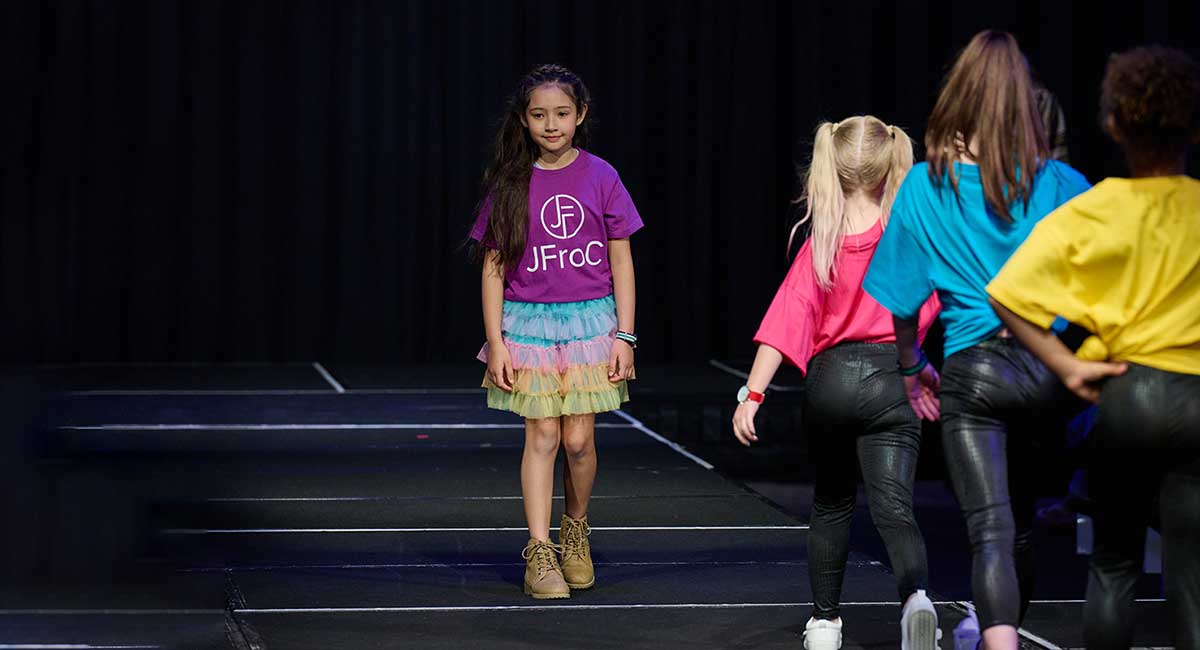 News
Kidz Fashion Week returns to the Gold Coast in style
Australia's premier children's fashion event, Kidz Fashion Week, made a stylish return to the Gold Coast recently. Two sold out shows in Main Beach featured 300 models, singers, dancers, actors and 'kidpreneurs'. The event was held on July 16 at the Sea World Resort Conference Centre for the first time since 2020.
There were plenty of special guests as well, including JJ Pantano, the world's youngest stand-up comedian and Sara Petrovski who performed as Young Elsa for the Sydney season of Disney's Frozen: The Broadway Musical.
Event founder Terri Svoronos likened to the event to a children's version of Australian Fashion Week. It included a matinee and evening performance, and was designed to provide a platform where children could display their talent for fashion or business in front of a large audience.
It is the only event of its kind to receive national recognition with numerous past shows held in Melbourne and Sydney.
Jamie Odell began her business journey at five years old. She started after seeing her parents writing business plans on a whiteboard at home.
"I saw how Mum and Dad had their own businesses and thought, 'where's mine?'"
Her father, Jim Odell, told her she needed to save money to start a business. Jamie worked hard doing chores and selling lemonade to save $300, which her parents matched.
In 2021, she launched her business JFRoC selling minimalist-style watches with interchangeable bands. She says the idea came from school when she was learning how to tell the time.
However, the business has another purpose of supporting the charity Eat Up Australia. This important charity delivers free lunches to hungry school students across Australia.
Jamie says she got the idea to support Eat Up Australia after her father showed her the website because she was getting into trouble for failing to finish her lunch at school.
"I thought 'That is not fair. Kids will be hungry and get angry and get into trouble', so I wanted to help," Miss Odell says.
"I just love learning about business. I am really excited to see other people wearing my watches. And I can help other kids at the same time."
Ms Svoronos says Kidz Fashion Week is about fostering inclusivity and diversity by encouraging children of all ages and backgrounds to take to the stage and strut their stuff.
"It is so great to get back to the Gold Coast after several tumultuous years," she says.
"Kidz Fashion Week is a platform for all young people of all abilities. Encouraging them to have a go and feel great while building their confidence.
"We get so many children telling us how the event has helped them to believe they can achieve their dreams. That is the most important thing to me."
---
You might also like…
Bleach* arts fest returns to the Gold Coast with a massive line-up
Able Cause: Meet the south-east Queensland dad standing up for ability
Gold Coast charity seeing record number of families in need
Written by
Angela Sutherland
After spending many years hustling stories on busy editorial desks around the world, Angela is now mum of two little ones and owner/editor at Kids on the Coast / Kids in the City. She is an atrocious cook and loves cutting shapes to 90s dance music.