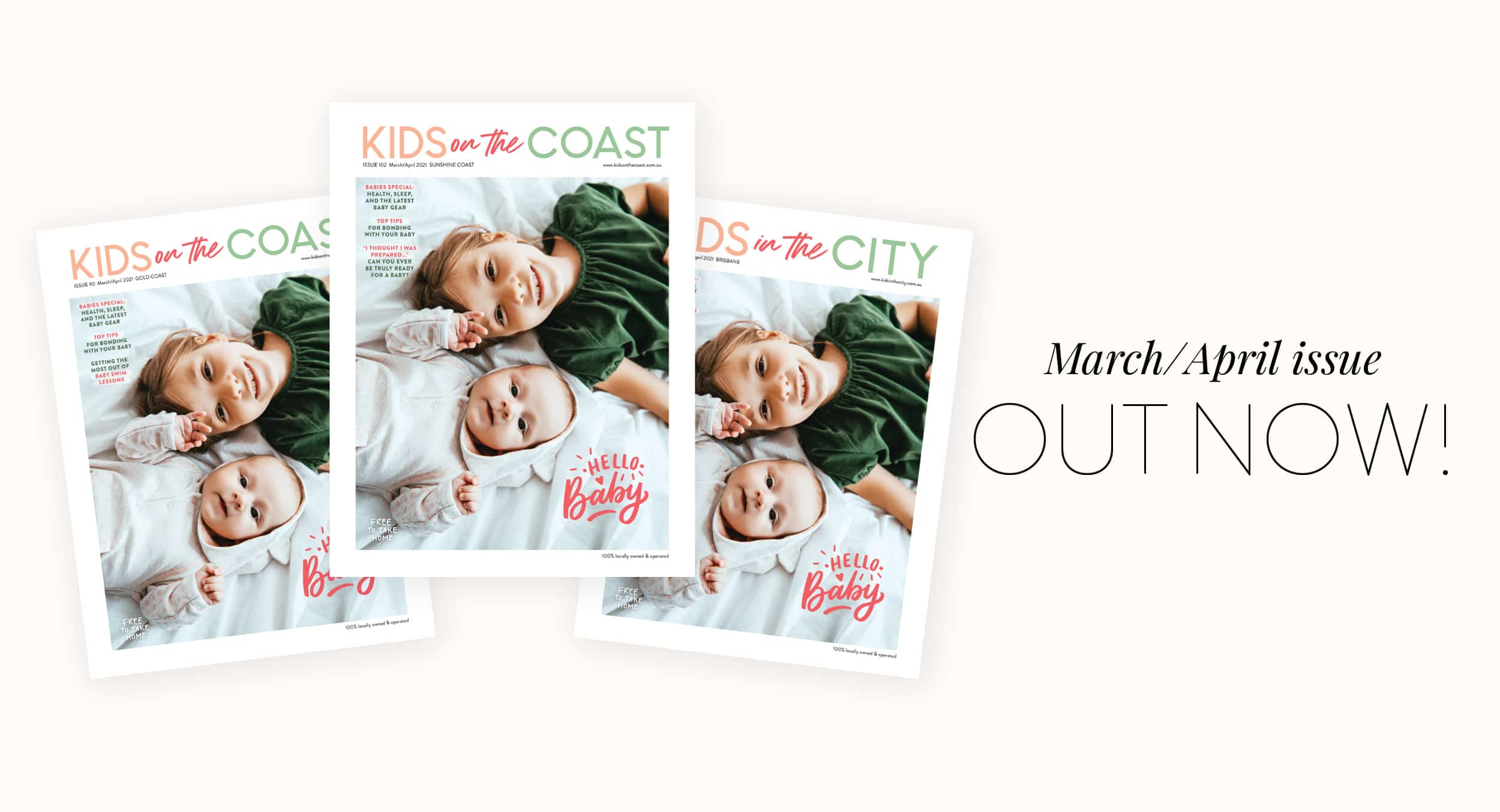 News
Mar/April '21 edition: Out NOW!
Though my babies are heading for double digits, I remember the newborn days like they were yesterday. This little squishy creature looking at me, expecting me to have all the answers, when I couldn't even remember where I'd left my keys!
The conflict of overwhelming love mixed with overwhelming… erm… everything else.
I'll confess, I was 'that' mum at mother's group—turning up late, baby spew on my shoulder, forgetting the nappy bag, sitting in awe of the glowing ladies around me whilst I gulped down my cold coffee. I'd believed the myth that an inherent mothering gene would kick in the moment my first-born arrived and that I'd instinctively know what to do. Oh, how wrong I was!
In fact, it took me almost two (or more realistically, five!) years before I found my mama feet. And it was mostly my little ones that found them for me. As we got to know each other and they took their first steps, I found my confidence to walk beside them.
So, especially for all those parents-to-be, new parents, parents of toddlers, parents expecting number 2 or 3, or even parents of tweens who want to reminisce about the hazy baby days, this is our Babies issue! We have a raft of experts joining us to share their tips on obstetrics care, sleep and settling, what to expect in the newborn days, bonding with your baby and more. And hold onto your hormones as we have the most adorable baby and mama products that will have you all fleetingly considering 'oooh, could we go again'?
Not forgetting Easter, we also have the best school holiday activities, movie releases, reviews and more.
Pick up a print copy from parenting hotspots across the region, or read the digital versions online here.
Don't want to miss a copy? Why not subscribe and have the magazine delivered to your door?!
If you need any parenting support, reach out to Parentline: 1300 30 1300
Written by
kidsonthecoast