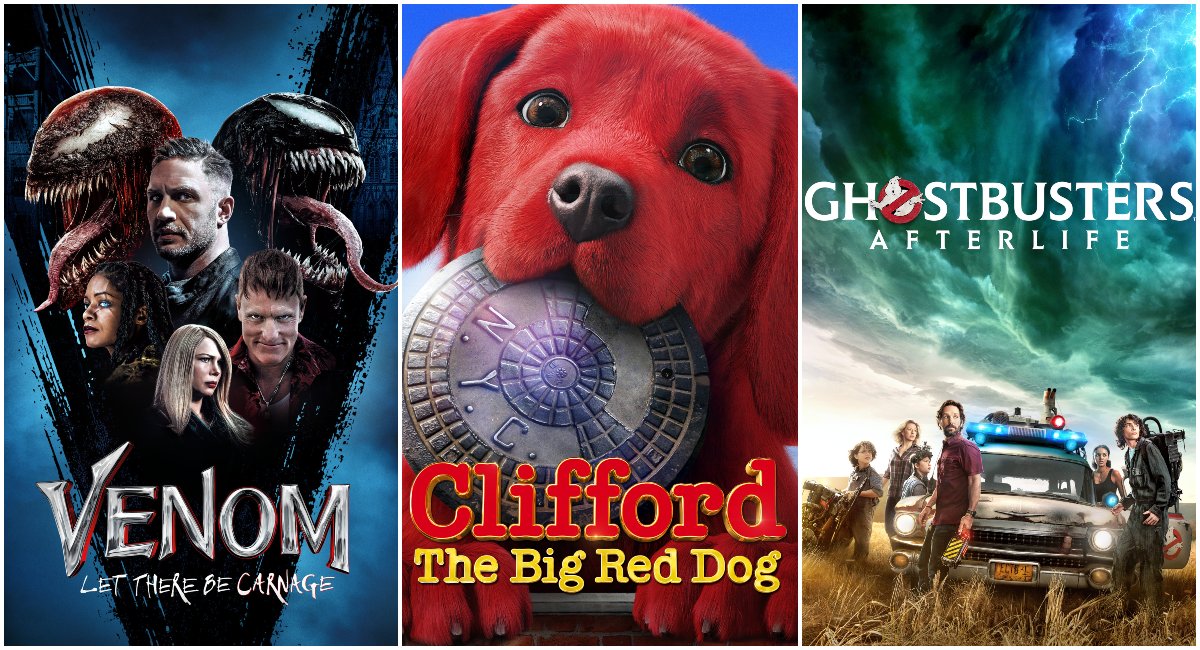 News
Movie Frenzy 2022: Rent some big movies for small change
Movie Frenzy is back! Rent the latest movies and blockbuster hits of the past year for no more than $3. You can also purchase hit films for as little as $10.
Plenty of us turned to digital distraction during the height of coronavirus. Cinemas may have closed during lockdown, but we still found happiness escaping into other worlds watching movies from the comfort of our own homes.
As we head into the first week of the school holidays, some of us might be looking for a little couch time again. Hello Movie Frenzy!
What movies are on offer?
There are different genres of movie to explore. For Marvel fanatics, Venom: Let There Be Carnage sees Tom Hardy delivering a fun, action-packed ride. For viewers who love a strong female lead, Moonfall features Halle Berry as a NASA executive responsible for a mission to stop the moon from hurtling toward the Earth.
If you're looking for a family friendly film, watch Clifford the Big Red Dog following the story of everyone's favourite four-legged friend. Capturing the attention of big and little kids, there's Sing 2, featuring an-star cast including Matthew McConaughey, Bono and Pharrell Williams. Another sequel is The Boss Baby: Family Business, which follows the Templeton brothers — Tim and Ted — as grown-ups who have grown apart. What could possibly bring them back together??
Naturally, there will be some flicks worth more of your attention than others. We'll let you do the choosing.
Tell me more, tell me more
This returning week-long online film rental sale from Friday, June 24 to Thursday, June 30 serves up a sizeable line-up of popular flicks. You can score these cheap titles via your digital platform of choice.  Apple TV, iTunes, Dendy Home Cinema, Fetch, Google Play, Microsoft Store, Amazon Prime Video, Telstra TV Box and YouTube are all included.
What's available and the price will vary depending on the service. The good news? You won't need a subscription, unless you decide to join the fun using the Foxtel Store.
Had you heard of Movie Frenzy? What movies interest you?
Written by
Calista Bruschi
When she's not moulding Play-Doh or dancing in the living room with her children, Calista Bruschi is an editor and writer. She has oodles of experience working on newspapers, magazines and websites. Calista likes to organise and be organised. She loves being a mum, Italian food, wine, sport and stationery. She hasn't sleep a full night in more than five years and is powered by coffee.