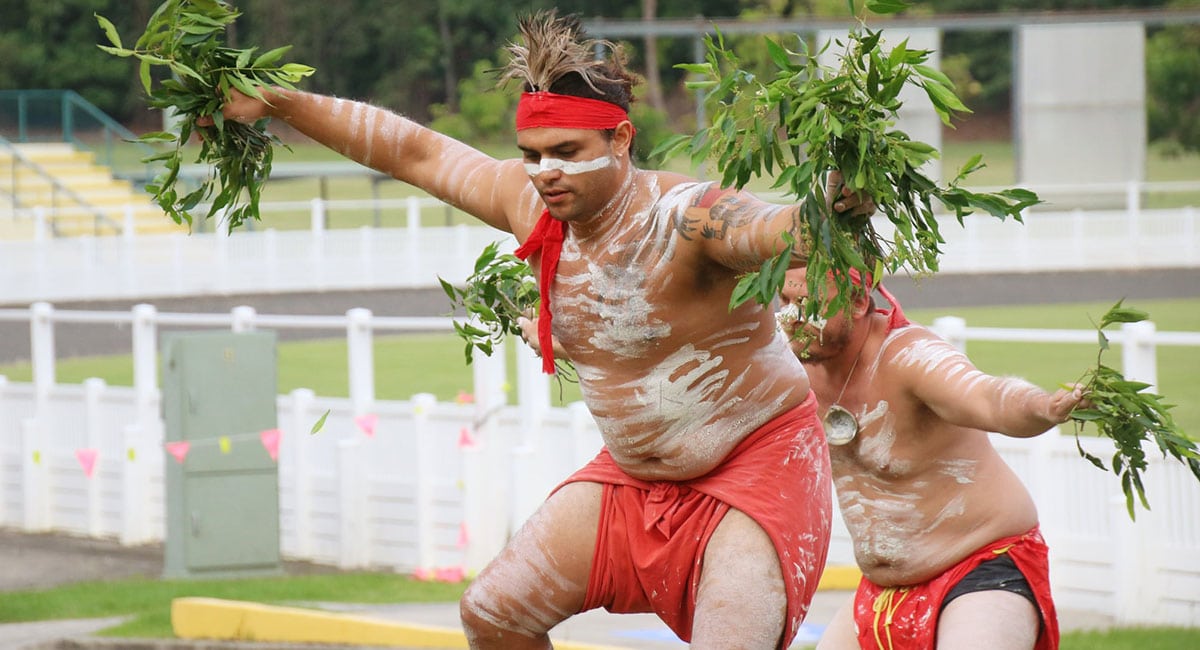 News
NAIDOC Week: Events and activities on the Sunshine Coast
From flag raising to family fun days and art exhibitions, the Sunshine Coast is set to host a range of events to celebrate NAIDOC Week. Everyone is invited to join in the fun from Sunday, July 3 to Sunday, July 10.
This year's NAIDOC Week theme is 'Get Up! Stand Up! Show Up!'. It calls on communities to rally for systemic change and continue to support and secure institutional, structural, collaborative and cooperative reforms.
Sunshine Coast NAIDOC Week celebrations will kick-off with a NAIDOC Week Flag Raising Ceremony to be held at Nambour Forecourt, outside of the Eddie De Vere building (Council Chambers in Nambour) on the corner of Currie and Bury streets, Nambour on Monday, July 4 at 9am.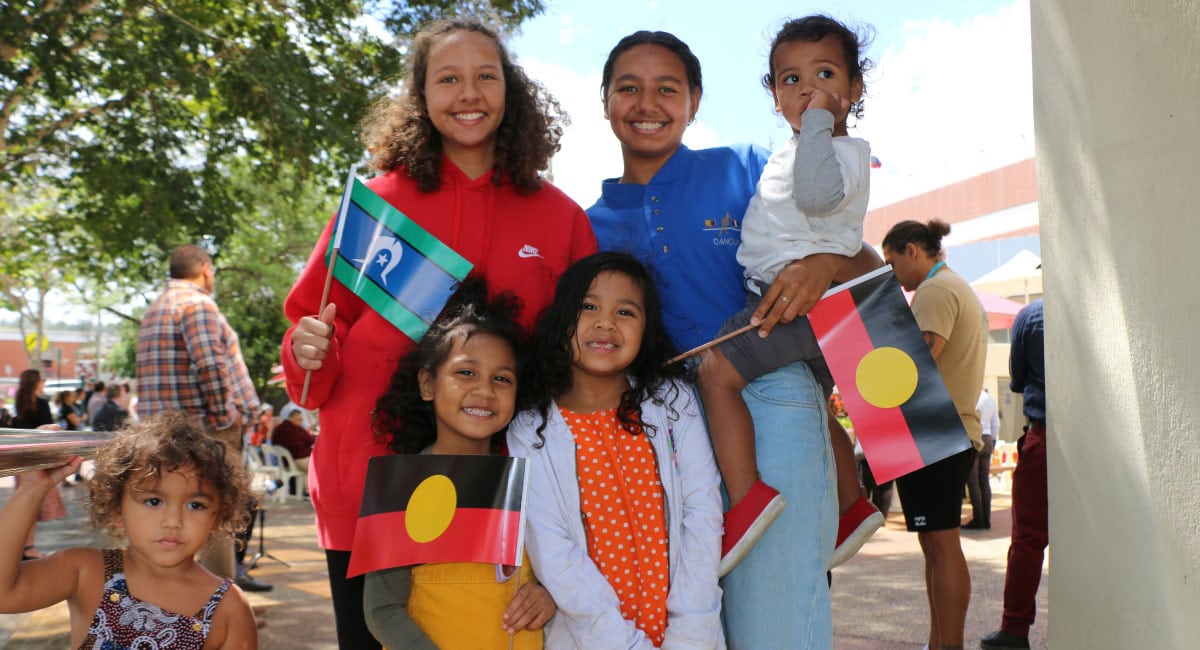 Sunshine Coast Council events held for NAIDOC Week:
This is the first major solo exhibition of Lyndon Davis (Kabi Kabi).
Open until Saturday, August 6 at USC Art Gallery, 90 Sippy Downs Drive, Sippy Downs
'There we were all in one place' is an early career survey exhibition of cross-cultural artist Hayley Millar Baker (Gunditjmara).
From Monday, June 6 to Saturday, August 6 at USC Art Gallery, 90 Sippy Downs Drive, Sippy Downs.
Jennifer Herd (MBarbarum) and Joanne Currie Nalingu (Gungurri) are two extraordinary visual storytellers. A curated collection of works by these acclaimed artists is on display during NAIDOC Week. It celebrates their enduring artistic careers. Jennifer's shields are a metaphor for strength and protection. Joanne's distinctive linear patterning symbolises her deep spiritual connection to the river.
Official Launch Thursday, June 30 at 6pm.
Exhibition runs from Friday, July 1 to Sunday, August 21 at Caloundra Regional Gallery, 22 Omrah Avenue, Caloundra.
Sunshine Coast Council Libraries will host a range of activities and provide resources across NAIDOC.
From Sunday, July 3 to Sunday, July 10
Attend workshops, try activities and enjoy live performances and more!
From 10am on Saturday, July 9 at the Quota Memorial Park, Mathew Street, Nambour.
For more information about NAIDOC Week on the Sunshine Coast, visit the Sunshine Coast Council website.
---
You might also like…
18 Sunshine Coast winter school holiday activities you can't miss
'Truly historic' Sunshine Coast officially becomes a UNESCO Biosphere
Written by
Angela Sutherland
After spending many years hustling stories on busy editorial desks around the world, Angela is now mum of two little ones and owner/editor at Kids on the Coast / Kids in the City. She is an atrocious cook and loves cutting shapes to 90s dance music.