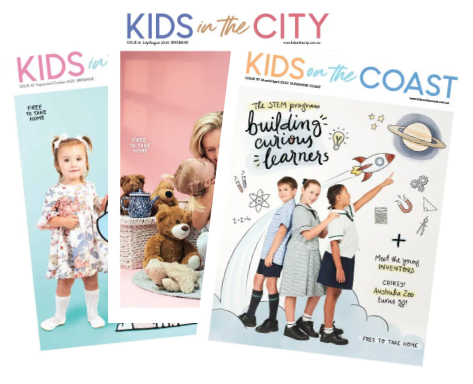 News
New entertainment hub for Aussie families
BIG W, has launched a new entertainment hub for Aussie families as it revealed that 46% of parents need help entertaining their children in the current climate.
With its release coinciding with National Families Week (15 to 21 May 2020), BIG Days At Home is a new content series to further equip parents as they look for new ways to entertain their children whilst spending more time at home.
BIG Days at Home will feature the best of the best in Aussie household names such as The Wiggles, Michelle Bridges, Kathy Lette, Zoe Foster-Blake and AFL legend Shane Crawford, who will showcase various activities catered to their individual skill sets. From footy kicking skills and family workouts to book readings and craft activities, the content will provide entertainment for Aussie kids, whilst also giving parents some much deserved time off to put their feet up and help brighten afternoons at home for the whole family.
Research conducted by BIG W took a closer look into the habits of Aussie parents during the recent isolation times uncovering that 49% of parents are at their busiest at 10:00am, parents find it most difficult to keep kids engaged at 4:00pm (24%) and at 6:00pm, 35% of Aussie parents are feeling more exhausted than normal.
Kristen Linders, BIG W GM Marketing, says "At BIG W, we understand the importance of providing quality time for parents and children alike. BIG Days at Home demonstrates our ongoing commitment to making Aussie families' lives a little easier during these challenging times."
Families Australia Chief Executive Officer, Dr Brian Babington, says "It's been an incredibly challenging time for families right across Australia. National Families Week is all about celebrating the vital role that families play in our lives and in our communities and we're grateful for family brands like BIG W who are actively providing solutions to get through these challenging times."
To access BIG Days at Home content, parents can visit the BIG W website.
---
RELATED:
12 awesome virtual tours the kids can take right now!
Online education and activities for kids whilst isolated at home
Written by
kidsonthecoast