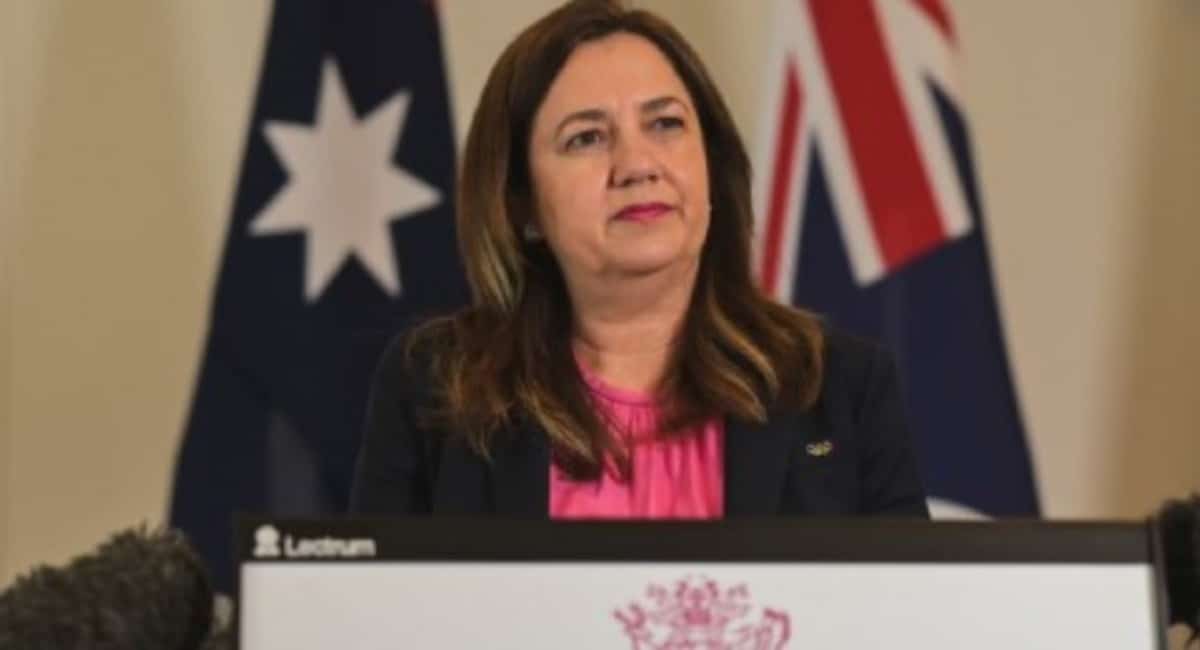 News
Queensland records three deaths and more than 23k new COVID-19 cases
Queensland has recorded 23,630 new cases and three more deaths in the latest coronavirus (COVID-19) update from Premier Annastacia Palaszczuk.
In a press conference on Friday, January 14, it was also reported 589 people were in hospital requiring treatment, 41 were in intensive care. Fifteen of those being treated for COVID-19 are on ventilators.
Chief Health Officer John Gerrard said that of the three people who had died, two were aged in their 70s while one was in their 60s. None were vaccinated.
He said there had been a "steady increase" in the number of COVID-19 patients in Queensland hospitals.
"The increases are across Queensland, in all regions," Dr Gerrard said. "There seems to be particular growth in Brisbane, south of the river."
Health Minister Yvette D'Ath said almost 6 per cent of children aged five to 11 have had their first dose of the vaccine since it became available on January 10.
She said a further 45,267 children aged five to 11 were booked to have their vaccination at state-run clinics.
Where are we at with COVID-19 vaccinations?
Police Deputy Commissioner Shane Chelepy, as Queensland's COVID-19 vaccination operations coordinator, said 52 per cent of those eligible for their booster have had it.
"We are seeing good numbers of people getting vaccinated," Chelepy said.
He said COVID-19 vaccination appointments were being released daily and encouraged parents to vaccinate their children who are eligible before the school year begins on February 7.
52% of eligible Queenslanders have had their COVID-19 booster and 6% of 5 to 11-year-olds have already had their first shot. Keep it up, Queensland 👏💉💪

— Annastacia Palaszczuk (@AnnastaciaMP) January 14, 2022
When talking about the latest figures, premier Palaszczuk said every Queenslander has had the opportunity to get a vaccine.
"Let me make it very clear, the vaccination will help prevent serious disease and the booster is an added layer," she said.
Palaszcsuk said the government had been working hard to get the public to receive COVID-19 vaccinations.
"People have gone door-to-door, I mean, I don't know what else we can do?" she said.
What about the Queensland border?
Premier Palaszczuk announced changes to the state's border restrictions on January 13, the same day the state recorded six deaths, its largest number of COVID-19 deaths.
"When you think about during the whole two years of the pandemic, we lost seven people, to lose six in one day is a big shock," Palaszczuk said.
She announced Queensland would lift the requirement for domestic travellers to have a negative COVID-19 test and fill out a border pass before entering the state from 1am Saturday, January 15.
As the state heads towards 90 per cent double-dose vaccination, Palaszczuk said "the time is now right".
Written by
Calista Bruschi
When she's not moulding Play-Doh or dancing in the living room with her children, Calista Bruschi is an editor and writer. She has oodles of experience working on newspapers, magazines and websites. Calista likes to organise and be organised. She loves being a mum, Italian food, wine, sport and stationery. She hasn't sleep a full night in more than five years and is powered by coffee.