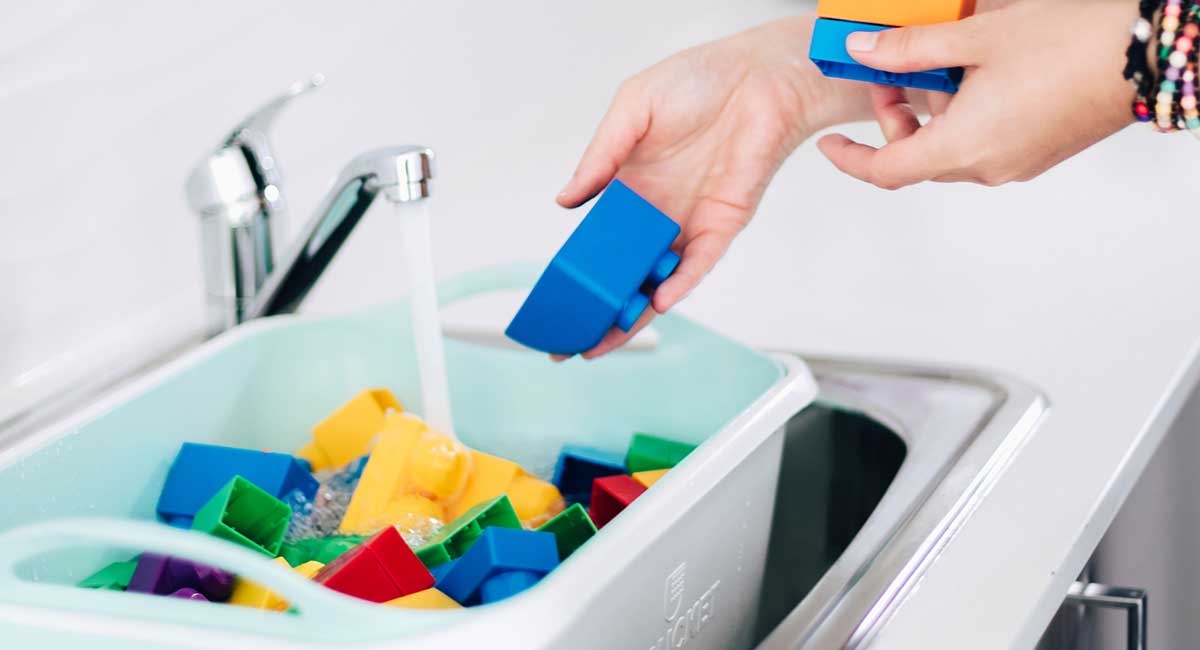 News
Sunny Coast mum goes big with Bunnings Warehouse
Christmas has come early for local Sunshine Coast mum of three Kelly Lavery with another 'pinch me' moment for her innovative Strucket that is now stocked at Bunnings Warehouse nationwide.
The Strucket is the world's first strainer meet bucket and has won the hearts of families across the country by modernising the way they soak, separate and drain with a design that ensures that touching dirty water is a thing of the past.
And the good news is, now you can pick one up from your local Bunnings Warehouse.
With over 100 uses and counting the Strucket was originally created out of a moment of desperation, Lavery searched far and wide for a product that would allow no-touch soaking of laundry items but couldn't find anything like it.
And so the Strucket was born.
"Putting my hand in a bucket of soaking nappies was like putting it in a dirty toilet! I hated it and wanted a better way… when there wasn't one, I created the Strucket," Lavery said.
"It's quite a surreal feeling knowing that the store that I originally went to in search of a Strucket some six years ago, now stocks the Strucket on their shelves."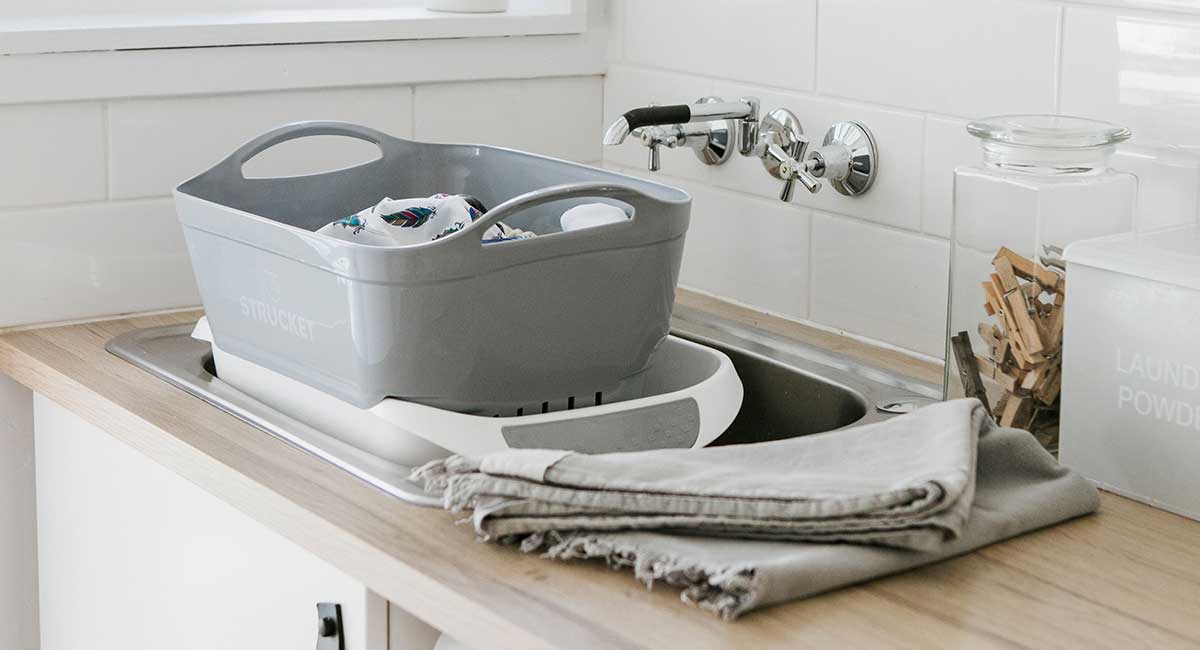 What is the Strucket?
Invented by an Australian mum, for Australian families you can soak, separate, and drain with this genius, world-first laundry saviour.
And for those with sensitive skin, there's no more worrying about getting chemicals on your hands – it's all hands-free.
The Strucket is designed to fit inside your laundry sink and has been built to handle the weight of wet clothes without losing balance.
With the Strucket, it's never been easier to find time for yourself and now, it's never been easier to find a Strucket.
You can grab your 19L aqua Strucket from your local Bunnings Warehouse.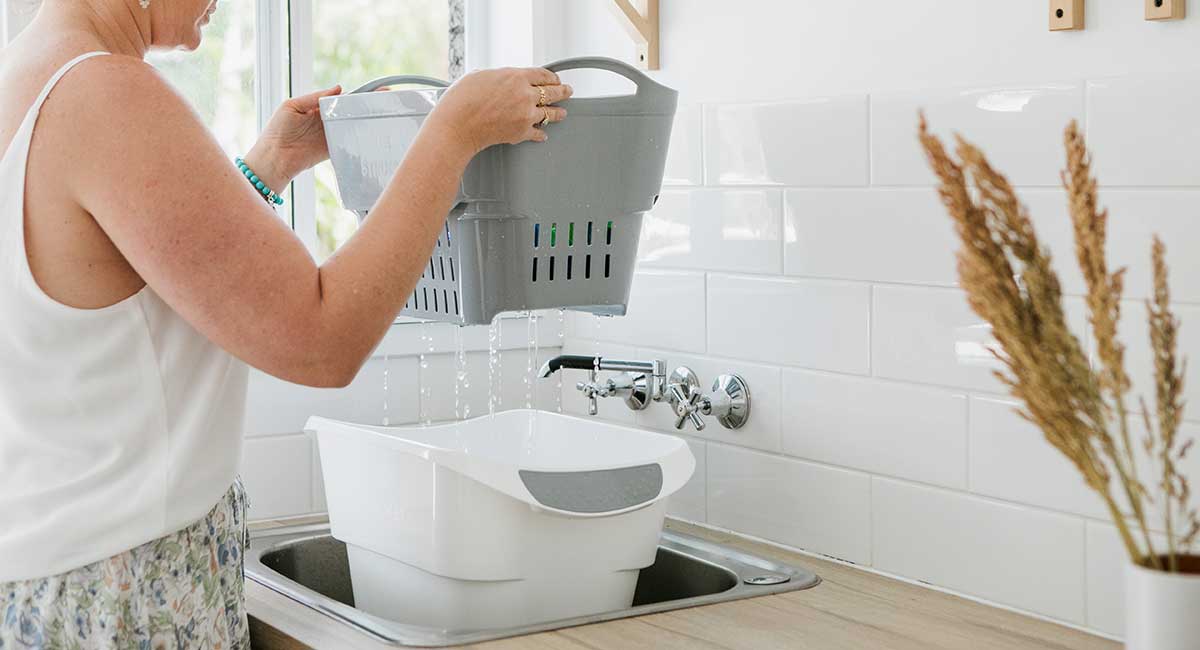 Here are a few of our favourite things to Strucket with!
Sanitising Modern cloth Nappies
Dry Pailing Modern cloth Nappies
Soaking traditional cloth nappies
Soaking reusable baby wipes
Wet/stained undies from toilet training
Anything with vomit
Anything with poo
Baby clothes
Bibs & muslins
Anything with blood on it
Anything that needs to be disinfected
Anything needing soaking for stain removal
Whites – towels, sheets, shirts, pants
Socks – grass stains and sporting grime
Clean and sanitise pet bedding & pet clothes
Soak sports/gym gear
Soak tea towels
Fishing clothes
Fishing nets
Fish Tank filters
Cleaning paint brushes
Cleaning golf balls
All the toys
Lego (it is its own beast)
Rinse, clean and disinfect dishes/cutlery
Hand washing delicates either silks or embellished garments
Hand washing swimwear
Hand washing lingerie
Disinfecting head lice equipment
Clean bike chains and parts
Soaking mop heads and cleaning cloths
Soaking Baking trays
BBQ utensils
Makes a great camping sink & washing machine
Cleaning engine parts
Chemical use whether laundry or garage
Soaking bonsai or other small potted plants
---
You may also like…
4 seriously amazing laundry gadgets you can't live without
Top hacks to nail the back-to-school rush
Local mum launches paediatric first aid workshop for parents
Written by
Angela Sutherland
After spending many years hustling stories on busy editorial desks around the world, Angela is now mum of two little ones and owner/editor at Kids on the Coast / Kids in the City. She is an atrocious cook and loves cutting shapes to 90s dance music.