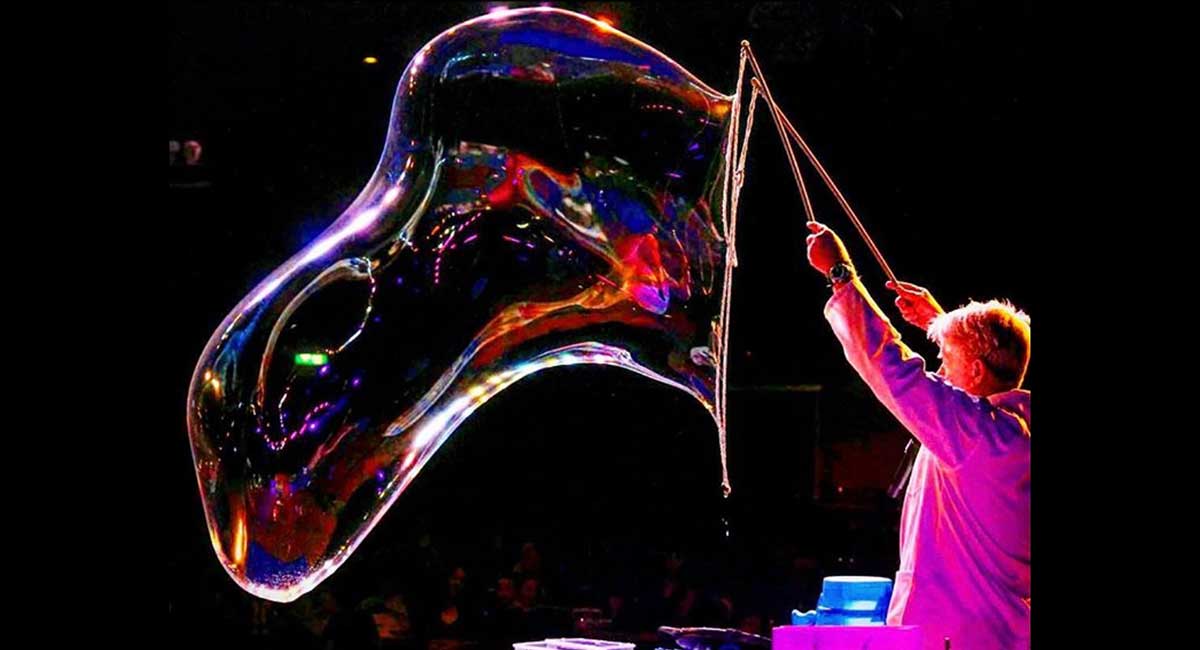 News
The crazy science show coming to the Sunshine Coast
What do you get when you trade a microscope for mime and magic? Giant columns of elephant toothpaste, high-flying toilet paper, zooming smoke rings and the incredible magic of polymers and gigantic bubbles!
If you're looking for something unique to do these school holidays, The Magical World of Crazy Science is coming to the Sunshine Coast. Hosted by Richard Scholes, The Magical World of Crazy Science will take place at Venue 114, Bokarina.
Scholes is an award-winning entertainer, magician, visual artist who is also a scientist and teacher. Crazy Science incorporates science, magic, comedy, mime and music to teach children about science in a fun way.
Add to this an hilarious mix of interactive comedy, a DJ spinning the music and sound effects and you have the formula for an epic and engaging science show.
Venue 114 manager Louise Thompson says The Magical World of Crazy Science is always a sell out event. It's a popular school holiday show for all ages.
"Richard and his Crazy Science show is guaranteed to be entertaining, educational and fun," Ms Thompson says.
About Richard
After completing a science degree at the University of Queensland, Richard Scholes worked as a microbiologist. During this time he started performing and won the Australian Stage Magician of the Year award. He has also twice won the Queensland Entertainer of the Year award.
After 12 years of full-time work, he traded his microscope for a life of mime, masks and commedia in London and throughout Europe. Richard has worked with the Queensland Theatre Company. He has also performed across Australia and internationally, appearing as a guest artist for legendary performers such as Billy Connolly, Shirley MacLaine and BB King.
You may have seen Richard appear in the Queensland Performing Arts Centre's 'Out of the Box' children's festivals or in children's concerts with the Queensland Orchestra.
He has performed The Magical World of Crazy Science more than 3,500 times.
More information
You can see The Magical World of Crazy Science at Venue 114 on the Sunshine Coast on Wednesday, April 6.
Location: Venue 114, 114 Sportsmans Pde Bokarina
Time: 10:30am – 11:30am
Cost: $15 + booking fee
Tickets can be booked on the Venue 114 website.
Queensland Government Public Health Directions require patrons to check-in and show proof of vaccination (16+ years) when entering Venue 114 . Unvaccinated children under the age of 16 may attend with a fully vaccinated adult.
Written by
Angela Sutherland
After spending many years hustling stories on busy editorial desks around the world, Angela is now mum of two little ones and owner/editor at Kids on the Coast / Kids in the City. She is an atrocious cook and loves cutting shapes to 90s dance music.