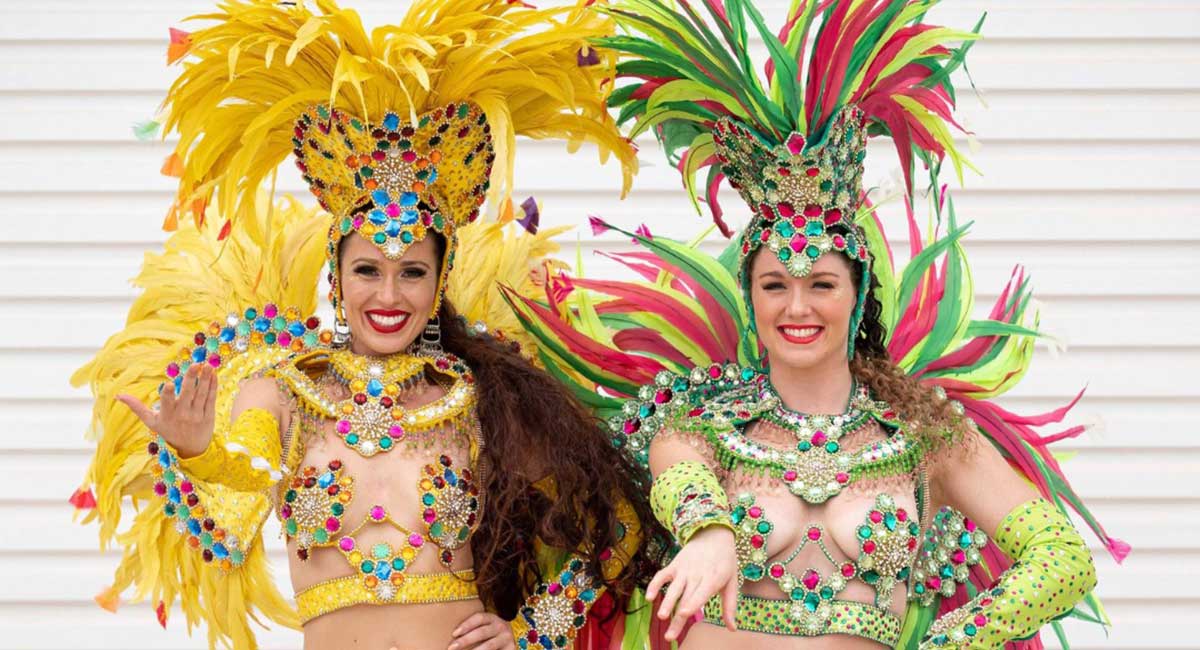 News
4 Unique things to do on the Sunshine Coast this weekend
Looking for something a little different to do with the kids this weekend?
Here are four of our favourite unique activities happening for families this weekend on the Sunshine Coast.
Festa Junina at NightQuarter
The colour, fun, culture and flavours of Brazil are taking over the NightQuarter streets this Friday, June 17 with Festa Junina. Traditionally from Brazil, the 'June Festival' celebrates the harvest and the saints. While its roots are steeped in history, Festa Junina is also a social gathering of dancing, drinking and eating.
Party like you're in Brazil! Learn how to dance with Forro dance lesson and showcase at Vibes stage from 6pm. Vibes stage also features Trio Mandala from 6:30pm. There will be a Latin dance spectacular at 7:30pm and 8:30pm.
Among the food and drink highlights is the churrasco barbecue and Caipirinha.
Although Festa Junina is a family friendly event, children under 18 years must have adult supervision. There are $10 family passes available, and kids aged three years and younger are free.
Walking with Dinosaurs Guided Walk
One hundred million years ago, when the dinosaurs roamed the earth, plant life and land masses looked very different. To give locals an idea of what this world could have looked like, take a leisurely stroll through Maroochy Bushland Botanic Gardens this Saturday, June 18.
The fun and educational 'Walking with Dinosaurs' guided walks are the innovation of the Sunshine Coast Council and the Maroochy Bushland Botanic Gardens Friends. You'll learn about ancient plant species on a guided walk through the gardens.
Twilight Night Climbs
Ready to view the Sunshine Coast from a completely different angle? Swing on by Next Level High Ropes Adventure Park on a Thursday night during school holidays and you'll experience something truly unique!
The Twilight Night Climbs will have you clambering by the light of the moon and braving challenges more than 10 metres high! Suitable for kids aged six years and older, navigate a choice of seven circuits, including zippiness over Cornmeal Creek. Next Level supplies all the gear you need, including a head torch!
Sunshine Coast Mardi Gras
Get ready to party, as the second annual Sunshine Coast Mardi Gras is on this Saturday, June 18! Showcasing the LGBTQI+ community, Mardi Gras celebrates diversity of race, sexualities and gender identities, in a family friendly event.
The vibrant festival will be family friendly from 4pm to 8:30pm and adults only from 8:30pm to midnight.
School holidays are just around the corner!
For some kids on the coast, the school holidays start from Friday, June 17, which means there are several camps and activities kicking off on Monday, June 20.
Bricks 4 Kids has a fab range of LEGO-based school holiday workshops in store. With three locations — Noosa, Maroochydore and Caloundra — and different themes to choose from, there is something for every little mast builder these school holidays.
The HYPT vacation care program also launches on Monday, June 20 with something different every day. Choose from a mermaid makeover, dinosaur festival, slime fun, a Minecraft party and more!
Due to the ongoing COVID-19 pandemic, events may be postponed or cancelled at the last minute. We do our best to ensure our events are up to date, but be sure to check the organiser's own event page for the most current updates.
You can find more at our comprehensive What's On page for all the kid and family fun around Brisbane, the Gold Coast and Sunshine Coast. 
---
You might also like…
9 Fun things on this weekend for families and kids in Brisbane
Written by
Angela Sutherland
After spending many years hustling stories on busy editorial desks around the world, Angela is now mum of two little ones and owner/editor at Kids on the Coast / Kids in the City. She is an atrocious cook and loves cutting shapes to 90s dance music.