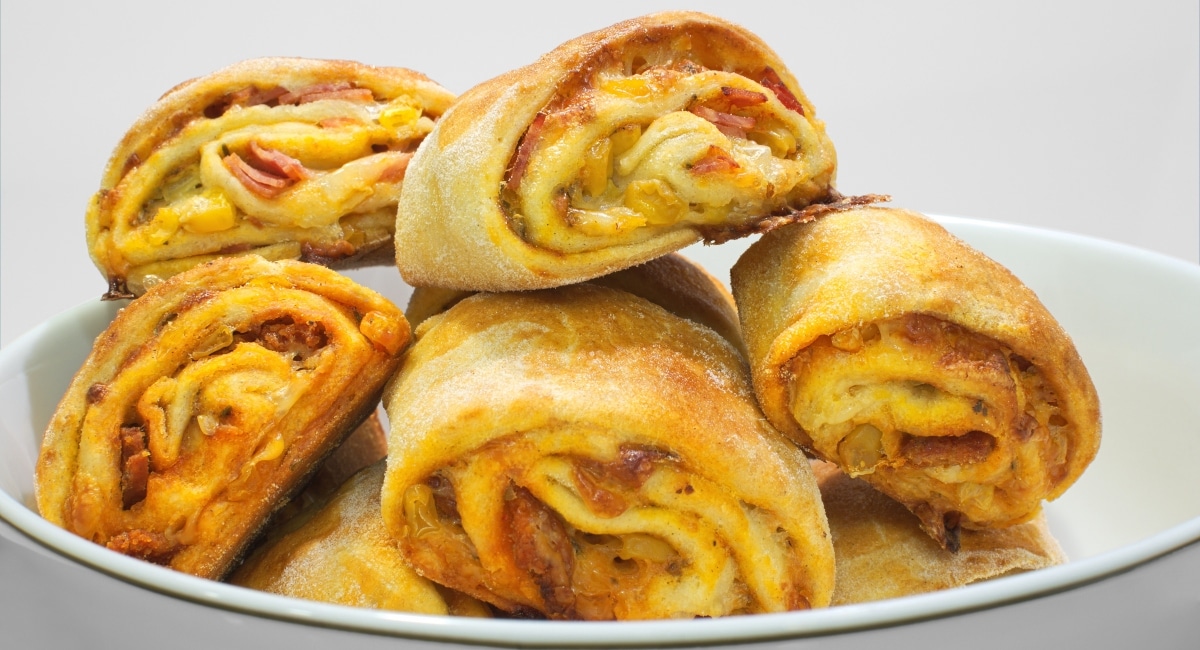 Read
Tasty bacon and cheese scrolls
Sick of the same lunches every day? These tasty bacon and cheese scrolls will revolutionise your lunchbox.
Prep 15 minutes
Cooking time 20 minutes
Makes 12
Ingredients
Olive oil spray
2 rashers bacon, chopped
2 cups self-raising flour, plus extra for dusting
1 tsp salt
50g butter, coarsely grated
3/4 cup milk
1/3 cup tomato chutney
3/4 cup cheddar cheese, grated
Method
Preheat oven to 180C. Spray two baking trays with oil and line with baking paper.
Spray a non-stick frying pan with oil. Add bacon and cook over medium heat until golden. Drain on paper towel.
Sift flour and salt into a bowl. Rub butter in using fingertips. Add milk and mix to a soft dough.
Knead on floured surface until smooth. Roll into a 25cm x 30cm rectangle.
Spread chutney over dough. Sprinkle with cheese and bacon.
Roll starting from a long edge. Use a sharp serrated knife to cut roll into 12 even slices.
Place scrolls on baking tray and bake for 15 minutes.
Nutritional Information (per serving)
Calories: 308kcal; Carbs: 38g; Protein: 15g; Fat: 10g; Sodium: 828mg: Fibre: 2g; Sugar: 1.2g
Written by
Calista Bruschi
When she's not moulding Play-Doh or dancing in the living room with her children, Calista Bruschi is an editor and writer. She has oodles of experience working on newspapers, magazines and websites. Calista likes to organise and be organised. She loves being a mum, Italian food, wine, sport and stationery. She hasn't sleep a full night in more than five years and is powered by coffee.