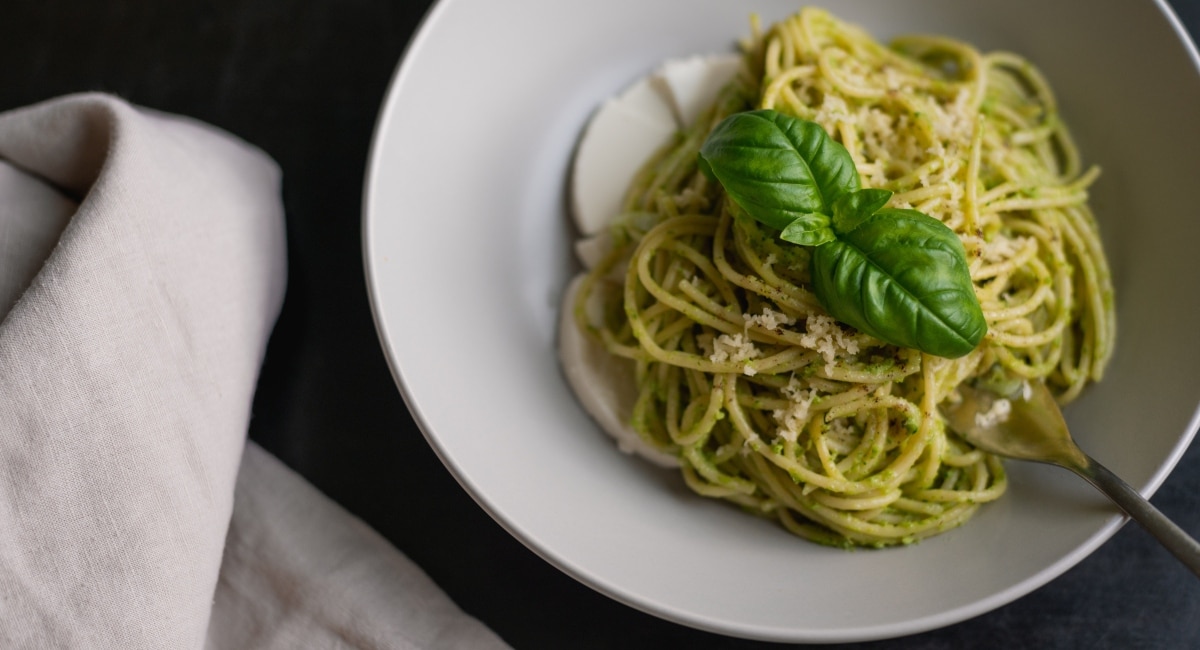 Read
Pasta with broccoli and lemon
This recipe is quick, easy and kid friendly. It's a meat-free taste on your favourite pasta, but well worth it for the delicious flavour.
Best of all, you can whip this up for a mid-week dinner or weekend lunch in less than 25 minutes.
Prep 5 minutes
Cooking time 12-15 minutes
Serves 4
Ingredients
350g pasta
140g broccoli florets
100g frozen peas
150g mascarpone or soft cheese
1 lemon, zest and juice
85g grated parmesan or vegetarian alternative
Handful basil leaves
Method
Cook pasta in a large pan following packet instructions. Add broccoli florets and frozen peas for the final 3 minutes of cooking time.
Drain, saving a ladleful of the cooking water first, then tip everything back into the pan.
Stir in mascarpone or soft cheese, lemon zest and juice, grated Parmesan, a handful basil leaves and a splash of cooking water.
Season to taste and serve.
Nutritional Information (per serving)
Calories: 635kcal; Carbs: 75g; Protein: 26g; Fat: 28g; Sodium: 540mg: Fibre: 7g; Sugar: 7g
Written by
Calista Bruschi
When she's not moulding Play-Doh or dancing in the living room with her children, Calista Bruschi is an editor and writer. She has oodles of experience working on newspapers, magazines and websites. Calista likes to organise and be organised. She loves being a mum, Italian food, wine, sport and stationery. She hasn't sleep a full night in more than five years and is powered by coffee.