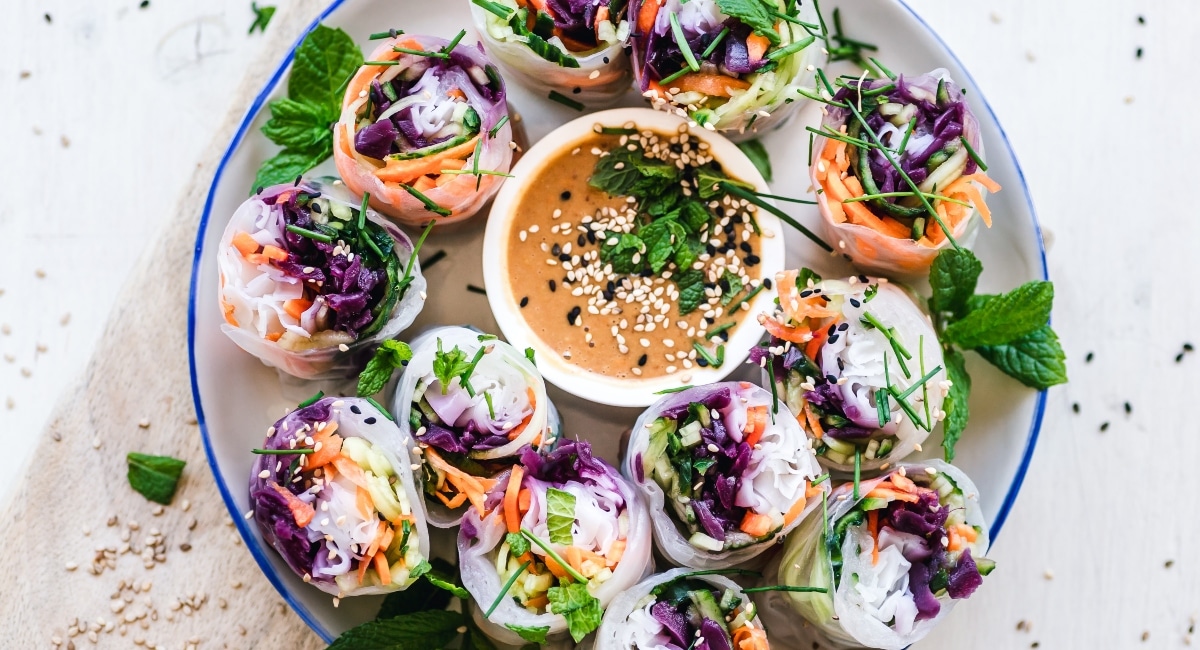 Recipes
Homemade rice paper rolls
Bursting with fresh flavour and ingredients, these rice paper rolls are an ideal addition to the school lunch box.
Rice paper rolls are a kid-friendly, budget-friendly, Asian-inspired meal. They are no only great for lunches, but also make a unique party food because they are so easy to pick up and go.
If you want to add more than just vegetables, consider using barbecued chicken, ham or even prawns (though you'd want to be sure the food can be stored at the right temperature if going to school). You can even add slices of firm tofu to your rice paper rolls to keep them vegetarian.
Prep 15 minutes
Makes 6
Ingredients
6 rice paper sheets
1 cup lettuce shredded
1 cup carrot grated
1/2 cheese grated
1/2 cup alfalfa sprouts
Method
Soak 1 rice paper in a shallow dish of water until just soft (about 20 seconds).

Lay on bench and place lettuce on one end of the rice paper.

Add carrot, cheese and alfalfa, and season to taste.
Roll up to form an envelope.
Leave with join facing down for a few minutes to set.
Nutritional Information (per serving)
No information available.
Written by
Calista Bruschi
When she's not moulding Play-Doh or dancing in the living room with her children, Calista Bruschi is an editor and writer. She has oodles of experience working on newspapers, magazines and websites. Calista likes to organise and be organised. She loves being a mum, Italian food, wine, sport and stationery. She hasn't sleep a full night in more than five years and is powered by coffee.