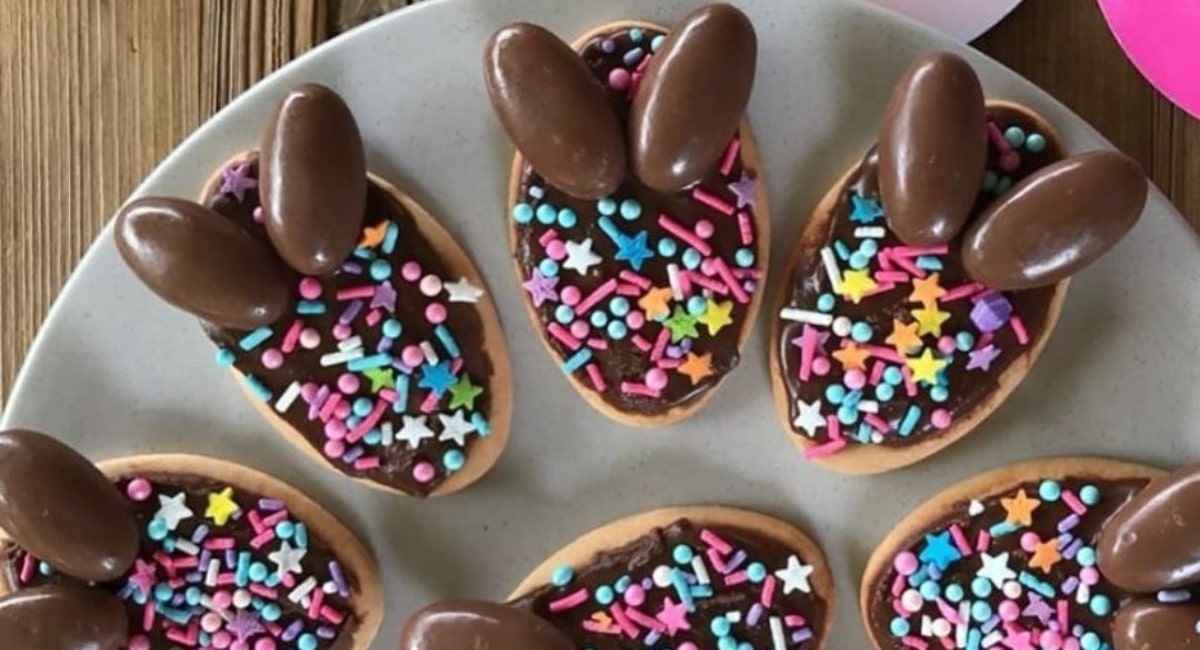 Read
Simple 2-step no-bake Easter biscuits
Easter is upon us! These simple two-step no-bake Easter biscuits are great!
You can keep the kids busy for an afternoon, especially because the decorating is the most fun.
If you're feeling particularly creative, get a piping bag and some icing. Or skip the Clinkers and just make yourself some iced Easter eggs!
Prep 30 minutes
Makes 25-30
Ingredients
250g packet milk arrowroot biscuits
150g baking milk chocolate, melted
150g baking white chocolate, melted
1/3 cup sprinkles
150g Cadbury Clinkers, halved
Method
Line 2 baking trays with baking paper. Place biscuits on the trays. Spread either melted milk or white chocolate over the top of each biscuit. Scatter with sprinkles.
Dip ends of Clinkers into melted chocolate. Place two Clinkers onto each biscuit, so they look like bunny ears. Put trays in fridge for 20 minutes, or until chocolate is completely set.
Nutritional Information (per serving)
Calories: 122kcal
Written by
Calista Bruschi
When she's not moulding Play-Doh or dancing in the living room with her children, Calista Bruschi is an editor and writer. She has oodles of experience working on newspapers, magazines and websites. Calista likes to organise and be organised. She loves being a mum, Italian food, wine, sport and stationery. She hasn't sleep a full night in more than five years and is powered by coffee.