As the country gradually emerges from the COVID-19 lockdown, many homes and businesses are wondering how to ensure their environment remains sanitised and COVID-safe. One solution increasingly being used is Fogger Mist cleaning.
We chat to Joe from Construction Clean Services (CCS), to find out more about Fogger Mist cleaning, and whether it is safe for kids.
What is Fogger Mist cleaning?
Fogger Mist cleaning utilises a misting application to disinfect and sanitise an environment. It is suitable for internal and external use, and for commercial and residential structures. We sanitise a huge range of locations: offices, restaurants, schools, childcare centres, indoor/outdoor play areas, retailers, gyms, age care homes, surgeries/clinics, hospitals and residential homes. It is safe for children.
The disinfecting and sanitising Fogger Mist is a great option for anyone wishing to take extra precautions to ensure their environment is clean and disinfected, including those who have health or immunity concerns that may not be sufficiently addressed by standard cleaning procedures. It has been found to be an effective treatment against the spread of viral and bacterial infections.
The treatment is applied with a misting machine. The quantity varies based on the square metre size of the space. Our range of products applied with the Fogger Mist is 99.99% effective against most viruses and bacteria.
Our products remain active on services for 24hrs, but can last as long as 30days on some surfaces.
We recommend that treatment is daily, weekly or bi-weekly to decrease the spread of viruses and bacteria.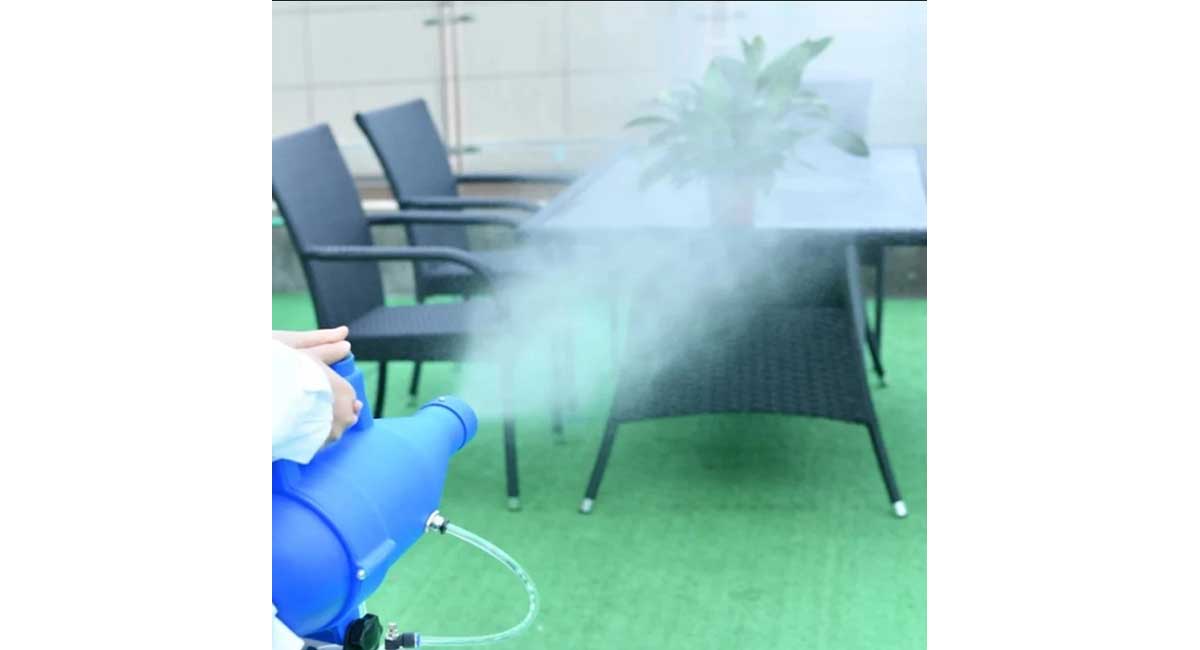 What should you expect during service?
The disinfection application involves the use of an automatic ULV (Ultra Low Volume) mister designed to disperse the disinfectant in fine micron particles appearing to hang in the air as they slowly settle onto all surfaces.
This will result in the surfaces becoming very slightly damp for a short period after the treatment. This period is when the disinfectant is active, and the surface must be left to dry.
Your CCS service professional will also wipe down and clean all frequently touched areas (door knobs/handles, handrails, elevator buttons, kitchen and bathroom areas, etc).
How much does it cost?
The cost starts from $50 per hour covering 100m2 +
---
RELATED:
How to talk to your kids about the coronavirus 
How an octopus can help kids cope with COVID19
Strategies to support your children during COVID-19 crisis
---
This post was contributed by Construction Clean Services (CCS)