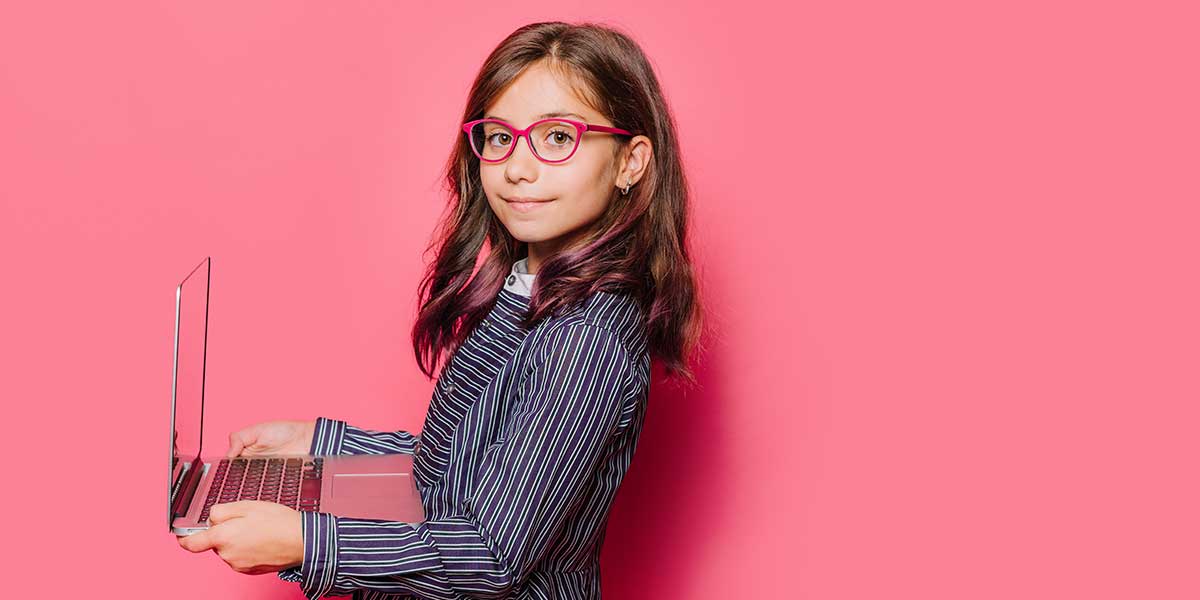 Home & Online Learning
Cluey Learning - we review their online tutoring for kids
Want to try Cluey Learning for yourself? Kids on the Coast readers can claim 20% OFF their first two sessions! Click here for more details. Cluey also has an amazing prize giveaway to win a year's free tutoring, every month! Click here to enter.
After an unprecedented year of school disruptions in 2020, many parents are seeking out education support for their kids this year to help them catch up.
Last year we put Cluey Learning to the test, to find out what's involved in online tutoring for kids and whether the benefits really stack up.
What is Cluey Learning?
Cluey Learning is a national online tutoring service, providing tailored tutoring sessions in Maths, English and Chemistry. The sessions are for students Years 2–12, are mapped to the Australian school syllabus, and they are held online and in real-time. We opted for the maths online tutoring.
Our experience with Cluey Learning online tutoring
The first thing I noticed was that, when we enrolled, Cluey took the time to not only find out my daughter's academic level, but also her likes/dislikes and a bit about her personality. This was to hand-pick the right tutor for her; finding someone who she would best respond to. This was a very pleasant surprise as, being an online program, I wasn't expecting such a personalised approach.
You are then set up with a login to access the learning portal where you'll find session times, any lesson feedback and tutor notes, as well as any practice questions to complete between sessions. There is an easy-to-use booking calendar where you can change your session times if you need to.
All surprisingly simple so far!
When it comes time for your first session, you jump into the portal, follow the session link to the video call and your tutor will be on the screen – right on time. Being online, I was a bit worried about technical issues but we had absolutely no problems and it was super easy to login and get started.
The tutor and student chat via webcam, they also have a shared whiteboard to write and draw on. So, there really wasn't much difference between this and a face-to-face session.
After the 60-minute session is complete, session feedback from the tutor will appear in the portal. Your child can also leave feedback about the session at this point – to say whether they enjoyed the session and why.
The tutors
Cluey's website states that their tutors 'include top ATAR achievers and teachers who really know how to help you understand the concepts you struggle with or help you advance to the next level'. Our tutor, Lisa, definitely ticked all those boxes and more! She connected well with my daughter, and had all the patience required to explain difficult things to a frustrated eight-year old. We tested the Year 3 Maths program, and in the first session Lisa managed to successfully convey maths concepts that have constantly baffled my daughter before, showing her different ways to approach things so she could really understand.
The positives
Being online was one of the first major benefits for us. You just pick an available time and the tutoring happens without having to bundle all the kids in the car, or sit and wait whilst she has the session. Whilst your child is tutoring on the laptop, you can get on with looking after the other kids, getting dinner ready, sorting the laundry… and all that other fun stuff we get to do as parents. It's such a simple thing, but makes the huge difference in a busy day.
Despite being online, it is still really personal, and for the students, being one-on-one with someone really works. There's no pressure to get it right or wrong, no classmates or other kids there to judge – just a child and a hand-picked tutor. Rather than Lisa being just another teacher, she was young and fun, which really seemed to help her to connect with my daughter. This connection meant Lisa was able to get her to calmly work through things that we've tried many times before and just got frustration and tantrums.
It's the first time that we've come away from anything maths related and my daughter has said it was fun. In fact, she couldn't wait until the next session, getting stuck into her practice questions and asking for more. That was uh-mazing!
The academic progress from the sessions with Cluey Learning was also noticeable, even in just a few sessions she had a better understanding of the subjects. Yet, beyond the academic growth, one of the bigger benefits we found was that it shifted her opinion on maths. No longer was it something to get frustrated at, or something to avoid. Instead, she was asking questions, she was testing out things she'd learnt without getting angry, and starting to enjoy learning once more.
That – for us – was the biggest win.
The negatives
There really aren't any notable negatives about the program! You need a functioning computer with webcam and microphone and a reasonable internet connection. Most people nowadays have access to this at home, but it's something to bear in mind, particularly if your network is slow.
The extras
Cluey's pricing is about the same as most tutoring providers. Along with one-to-one, Cluey also offer small group tutoring (up to 5 students) for years 3-10. Plus, Cluey does offer packages and sometimes discounts on your first session – dependent on what deals they have on at that time. We understand there are some new products in the pipeline which will help with the affordability during this difficult time, we will update you on that soon!
Want to try Cluey Learning for yourself? Kids on the Coast readers can claim 20% OFF their first two sessions! Click here for more details. Cluey also has an amazing prize giveaway to win a year's free tutoring, every month! Click here to enter.
Written by
Angela Sutherland
After spending many years hustling stories on busy editorial desks around the world, Angela is now mum of two little ones and owner/editor at Kids on the Coast / Kids in the City. She is an atrocious cook and loves cutting shapes to 90s dance music.