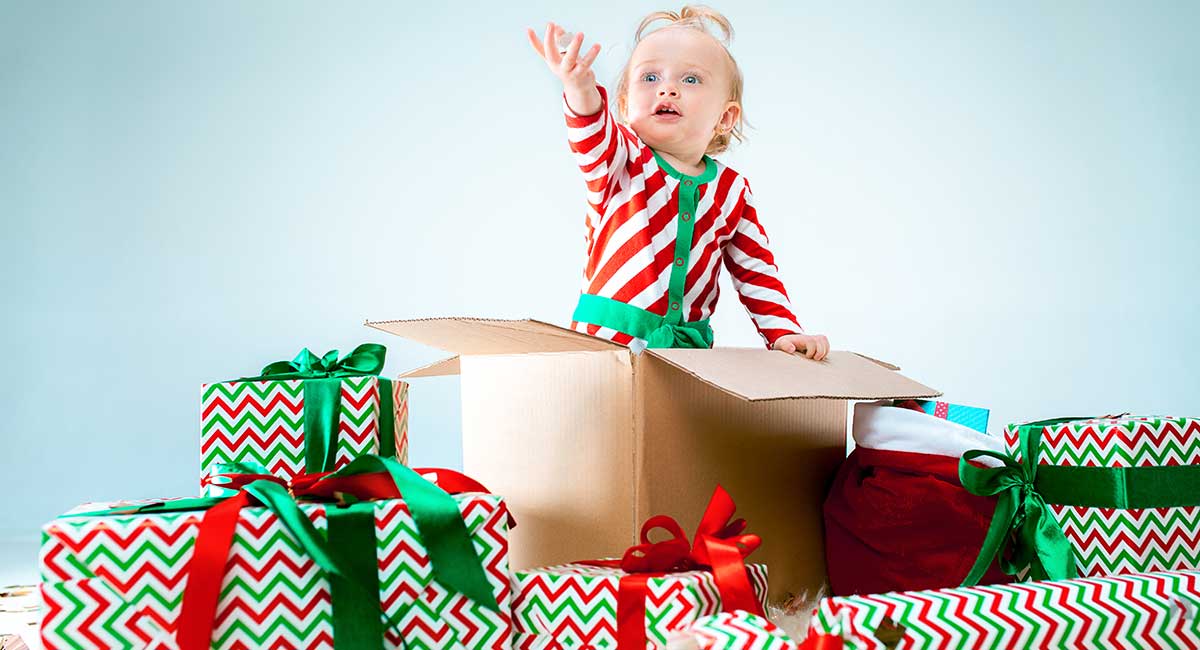 Products
2020 Christmas Gift Guide
Eeek… Haven't started Christmas shopping yet?
Don't fret, we've scoured Queensland for our FAV Christmas gifts for families for 2020. Here are the products topping our #want list this Christmas.
BABY
Rattle 'n' Tweet Teething Toy
Designed to soothe sore teething gums and encourage fine motor skills, this cute teething toy features a timber bird that softly rattles when shaken. Made from BPA free silicone and naturally antibacterial beech timber.
$29
www.bowerbirdcreations.com.au
Wet Bags
These gorgeous multifunctional wet bags from Little Strawberries are a busy parent's best friend. Being water and stain resistant, they are perfect for activewear, swimmers, beach gear, make up, toiletries as well as all of those baby essentials. Available in five different sizes.
From $6.99
www.littlestrawberries.com.au
Use coupon code KIDS2020 to get 15% off your order!
Petilou Stacking Veggies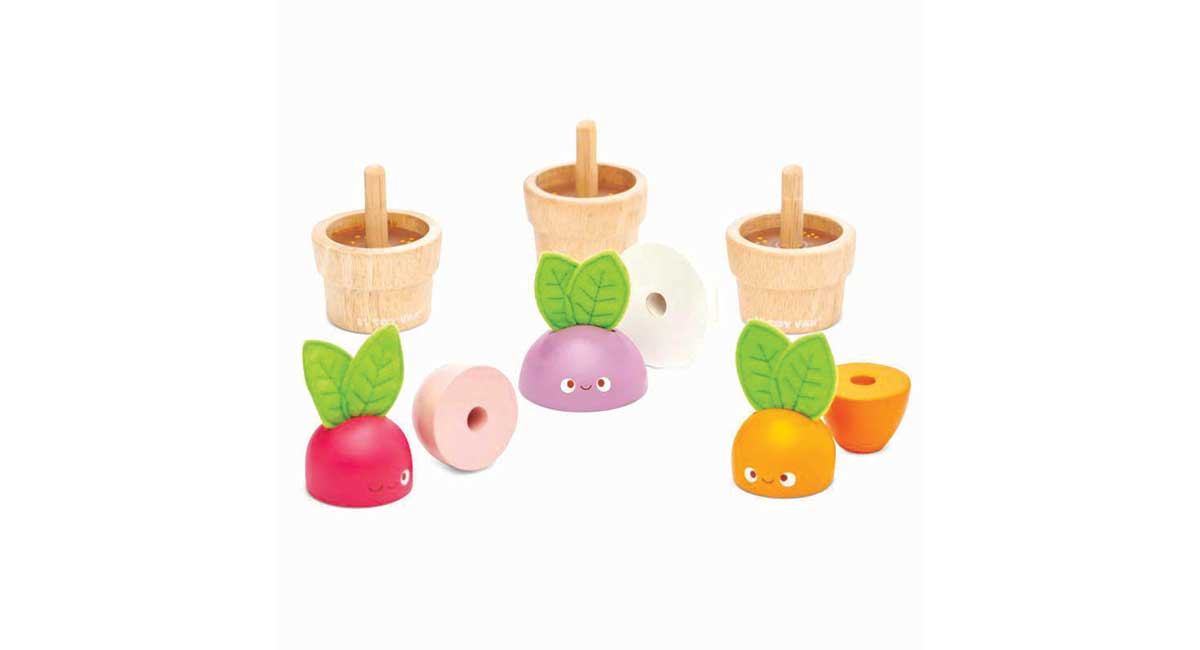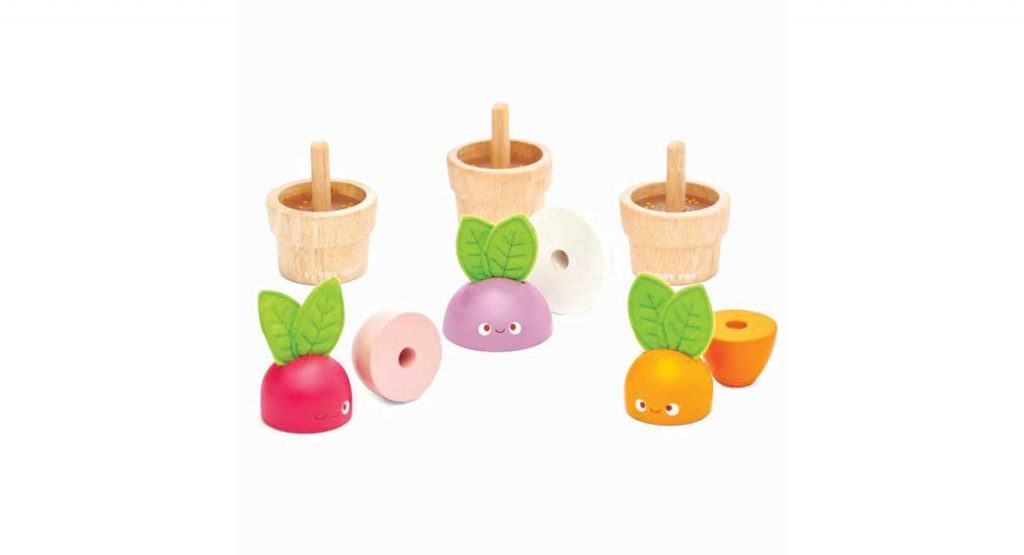 A sweet way to introduce little ones to vegetables and gardening from Le Toy Van. Mix and match to create a carrot, beetroot, and radish all with beautifully hand-sewn fabric leaves.
Age: 18+ months
www.childrenofthewild.com.au
Organic Cotton Muslin Swaddle Wrap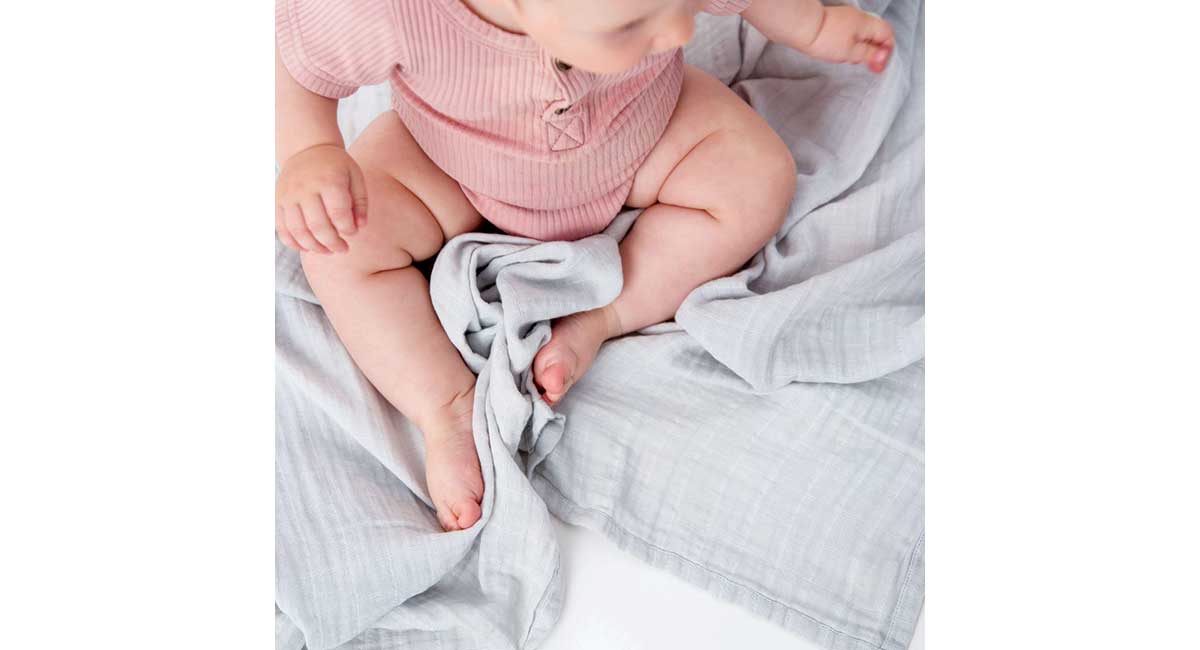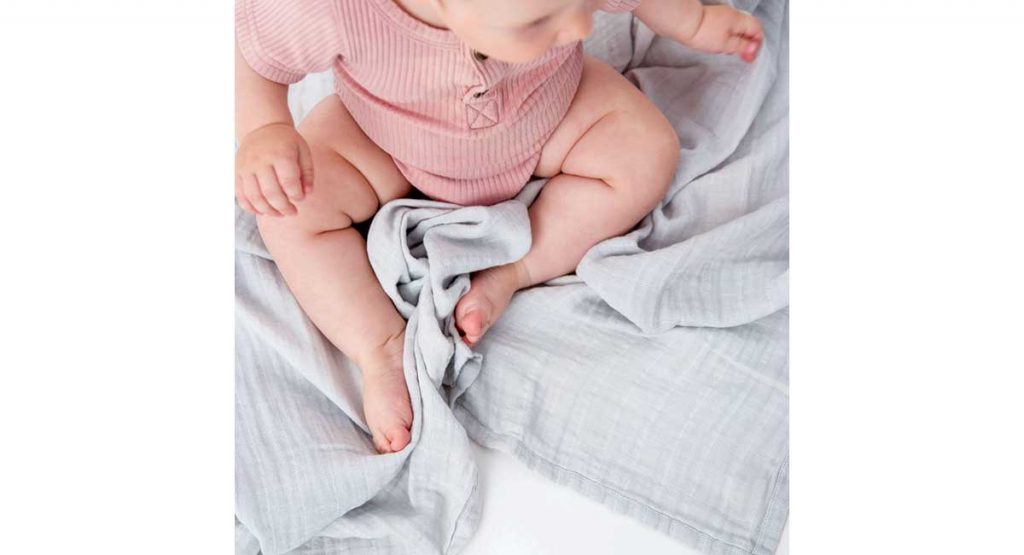 Each swaddle, made from the finest 120GSM GOTS certified organic cotton, is extremely handy and safe for use around your precious little bundle. At a generous 120cm x 120cm, these wraps are designed to last for many years. Available in three colours: Arctic Ocean, Little Lilac and Stormy Blue.
$36.95
www.loveandlee.com.au
KIDS
MERGE Holographic Cube
The MERGE Cube is a fun STEM toy designed to inspire and engage kids to explore math, science, anatomy, engineering and more. Simply download and launch Cube apps on your smartphone or tablet, point the device at the Cube, and watch the Cube transform before your eyes. With over 30 available apps (most of them are free), this provides hours of educational play. Don't just buy a toy – buy a learning experience!
$27.95
www.store.stempunks.com
BOUNCE Gift of Flight
Give the gift of fun and freestyle with BOUNCE Gift of Flight this Christmas! With a single, triple or five visit pass, a glow in the dark BOUNCE wristband, awesome pencil case and the only socks that make you fly, it's the perfect gift experience that everyone will love. BOUNCE is an awesome active experience that you can't go wrong with this Christmas! Buy online from just $25
www.bounceinc.com.au/
Daycare Bedding Swaggie
Take the chaos out of daycare mornings with an adorable Bedding Swaggie. This modern bedding system simplifies everything into one roll-up bedding solution that's light enough for your little one to proudly carry all on their own. Designed to elastic onto stackable daycare stretcher beds, Swaggies have a removable pillow, fleece blanket and toy pocket. They are machine washable, lighweight, snug, fun and super convenient.
For ages 2-4. $67
www.daycareswaggies.com
Zipboom Travel Toy
Bring your child's imagination to life with Zipboom! The Magnetic Games come in Car, Camping, Coffee Shop and Aeroplane varieties. The Travel Tote zips shut and includes heaps of storage with two Velcro pouches. The journal is filled with activities, stickers, colouring pencils and games to enjoy. Non-tech based, colourful, fun designs will keep your child's mind curious and occupied while you are on your next trip or outing. From $29.95
www.zipboom.com.au
Wooden Water Ways Starter Set
This naturally crafted open-ended Wooden Water Ways set is designed to encourage children to investigate and experiment with water flow outdoors. The timber wooden channels are made from sustainable pine wood and are coated with a waterproof oil.
Age: 3+ years. $169.95
www.explorenook.com.au
18-piece Australian Themed Matching Puzzles
Featuring beautiful, vibrant images of Australian animals, labelled with their names, these simple two-piece puzzles are a lovely way to introduce a variety of Australian animals to children. Proudly made in Australia using 3mm plywood, the puzzles come in their own organza drawstring bag.
Available in several themes: Garden Bugs, Creepy Crawlies, Take Flight, Ferry, Transport. Age: 2+ years.
$28.90
www.5littlebears.com.au
Kinderfeets Tiny Tot PLUS 2-in-1 Tricycle & Balance Bike
This clever balance bike starts as a tricycle and transforms into a balance bike. Due to the absence of pedals, kids' feet can freely move about, giving kids the enjoyment
of 'riding' their bike whilst they develop balance and build confidence. Available in 5 colours.
Age: 18 months–4 years.
$159
www.rainbowfun.com.au
Gnome Village Play Set
This Gnome Village Play Set is perfect for hours of open-ended play, allowing your little one's creativity and imagination to flow. The set comes as 23 loose pieces for your child to build however they want. Age: 3+ years. $119.90
www.qtoys.com.au
HOME & FAMILY
Floor Cushions and Yoga Bolsters
Take your living room and yoga practice to the next level with these gorgeous Australian made floor cushions and matching yoga bolsters. Featuring a removable cover, the bolsters are filled with an eco-friendly stuffing made from water bottles and the floor cushions are filled with memory foam. The super comfy and useful floor cushions are available in round or square and available in a variety of adult and kids fabrics. Kids Floor Cushions $89. Yoga Bolster $99
www.assassinsdesigns.com
SahajaSC Tote Bag
SahajaSC creates high quality macramé and rattan items that encourage people to choose long-term bags rather than synthetic throwaways. Their macramé is methodically knotted and quality leather is used in place of mass manufactured vinyl. Offering a huge range of stunning timeless pieces, from oversize totes to mini rattan backpacks, there is something for everyone.
IG: @sahaja.sunshine.coast
Duplex Cubby House
Made in Brisbane and designed for the Queensland climate, this stunning cubby house from My Cubby is the perfect thing to inspire little minds. All the cubbies from My Cubby are custom made, so the design can be changed to suit your yard. There are plenty of accessories to add on too!
$1,695
www.mycubby.com.au
Large & Mini Bento Lunchbox
Surprise your little elves with their own personalised Bento Lunchboxes this Christmas and give the gift that is as practical as it is fun. A Stuck On You Bento is the perfect lunchbox option, whether it's for snacks, picnics or the family day trip. It's the only option for mealtimes on the go!
$34.95 – $49.95
www.stuckonyou.com.au
Mumma Nature Essential Oil Blends
A gorgeous collection of essential oil blends designed for Mummas, by Mummas.
Being a Mumma can make you feel all the feelings. And sometimes you need support because you want to feel more happy, energised, calm, grounded and relaxed.
Each blend is made to order and each bottle is blessed with the Mumma Nature mantra and a swirl of Palo Santo smoke to cleanse the vibrational energy and restore tranquillity and calm. Comes in an easy to use rollerball bottle. From $26
www.mummanature.com.au
The world-first TRAPPED: Escape Room Game Packs are designed by escape-room experts. The three TRAPPED game packs (RRP $20) contain the components needed to turn any room into a live-action puzzle. Players simply put the pack contents such as wall posters, cards to display, hangers for door handles, ID cards and secret envelopes, on walls and surfaces in a room of choice, and then work together – or compete to beat the clock, crack the clues, solve the puzzles, and escape the room.
The family-friendly games are designed to get everyone up and about, thinking, talking, and having fun, and are suitable for eight years old and upwards. Each game lasts between one and two hours and can be played by two to six people. Choose from The Carnival, The Art Heist and The Bank Job – each with its own content, back-story and level of difficulty.
Available at all good game shops
Cabana Towel
A beach towel that's sustainable, 100% cotton, quick-drying and sand repellent—sound too good to be true? Meet the Cabana Towel from The Beach People. Made from the highest quality, fade-resistant cotton this must-have beach towel features a flat-woven top for comfortable lounging and terry towelling underneath for drying. Available in three timeless colours.
$44
www.thebeachpeople.com.au
STOCKING FILLERS
Personalised Santa Sacks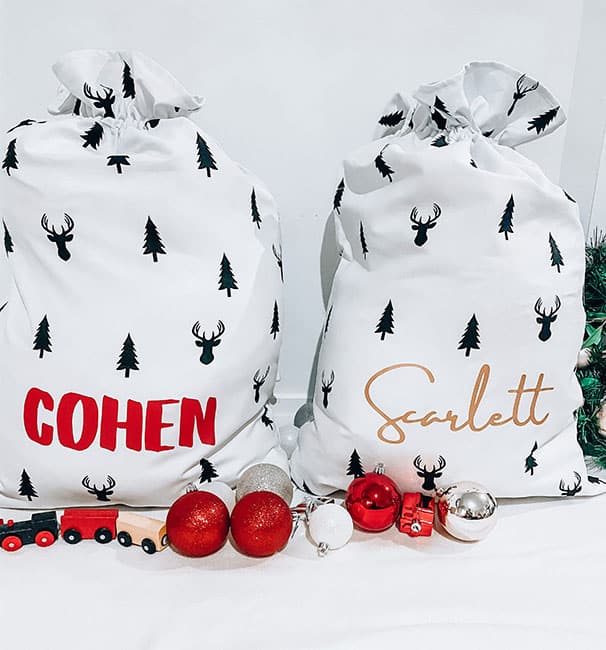 Say goodbye to the tacky Santa sacks and a big HELLOO to My Little Wardrobe's new personalised Santa sacks. Made from a durable thick canvas bag these sacks will last for many Christmases to come. Simply select your font and print colour, leave your little ones name and voila – Christmas just got stylish!
Was $44 now $39.60
www.mylittlewardrobe.com.au
No Nasties Sensory Beads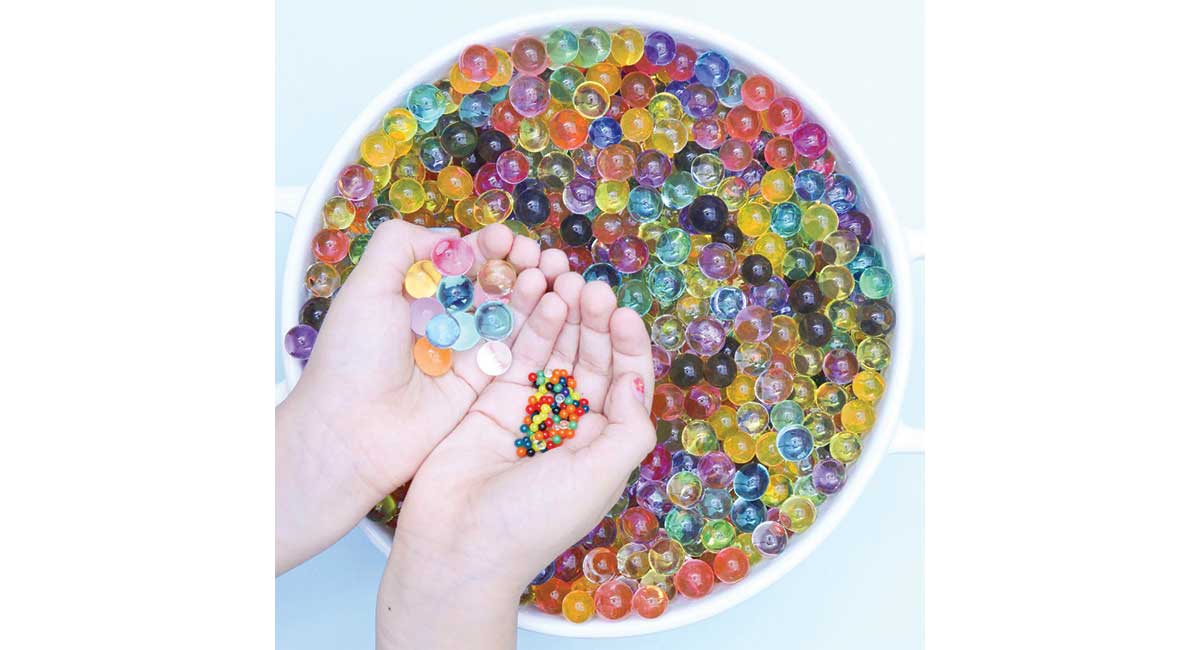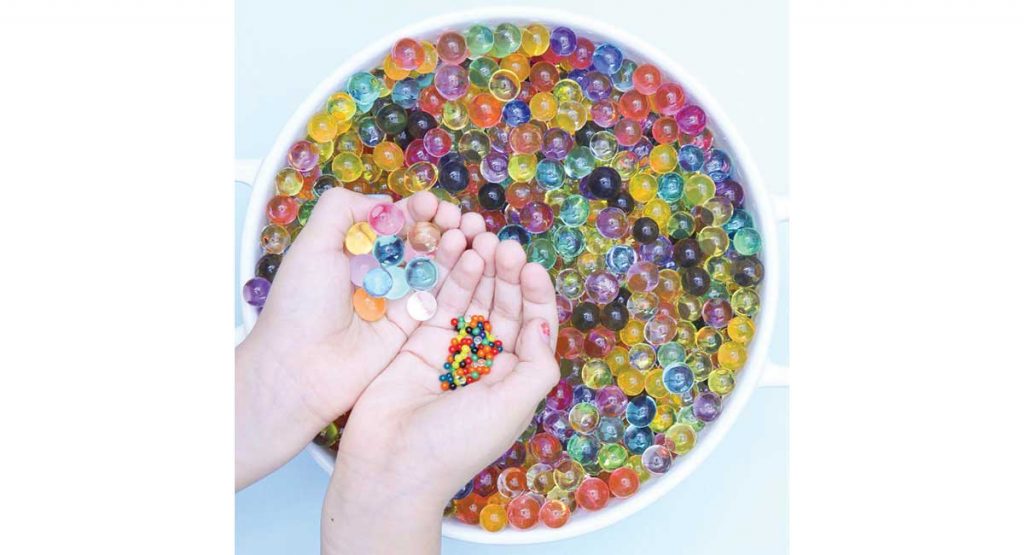 Soak these teeny tiny little beads in water and they grow to approximately 150 times their original size! Non-toxic and heaps of slippery fun, they encourage hand-eye coordination and are great for sensory play. Simply put them into a large bowl, cover with 5 cups of water and watch them expand over the next 5 or so hours. Not for kids under 4 years.
$23.85
nonastieskids.com.au
Play Dough Glitters – Flamingo-Go
Made from natural ingredients including organic coconut oil, natural food-grade colour and biodegradable glitter, this Tutti Frutti scented play dough will add some sparkle to your day! Add some scented Coloured Rice Sprinkle Mix for extra sensory play!
$12
www.ladidough.com.au
Pull-back Aussie Animals
No batteries required, these pull-back Aussie cuties from Tiger Tribe have a fun little surprise – they travel forwards, then backwards then forwards again! Smooth curves and a compact size make them easy for little hands to grasp.Reaching for and chasing after these little animals is a great way to encourage babies to explore the world and get crawling.
Age: 6+ months. $15 (set of two)
www.tigertribe.com.au
Sandy Shore Bracelet or Anklet
Made on the Sunshine Coast, these adjustable bracelets and anklets are made from handwoven suede leather and cowrie shells. Available in both kids and adult sizes, so you can be #twinning!
$18
www.facebook.com/saltytribecollection
Written by
kidsonthecoast