Childcare & Kindy
NCC Early Learners
Address:
Buderim, Chinchilla, Kallangur, Kilcoy, Nambour, St George, Withcott Centres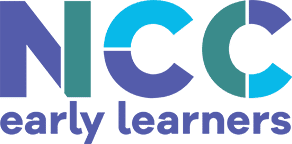 At NCC early learners, our focus is on the care and learning of your child in a nurturing environment with outstanding educators.
A place where family values are upheld and parents are welcomed. With seven centres across Qld, NCC early learners is known for the "added value programs" where our Sunshine Coast centre enjoys visits to the NCC farm to see the miniature horses, harvesting vegetables from the gardens and fruit from the orchards adding much to their learning experiences.
With offerings of swim lessons and bush play and kindy and an active kids sports program, parents are assured that their child will enjoy every advantage on offer.
Facebook Links:
Buderim: https://www.facebook.com/nccearlylearnersbuderim/
Kallangur: https://www.facebook.com/nccearlylearnerskallangur/
Nambour: https://www.facebook.com/nccearlylearnersnambour/
Written by
ncc-early-learners