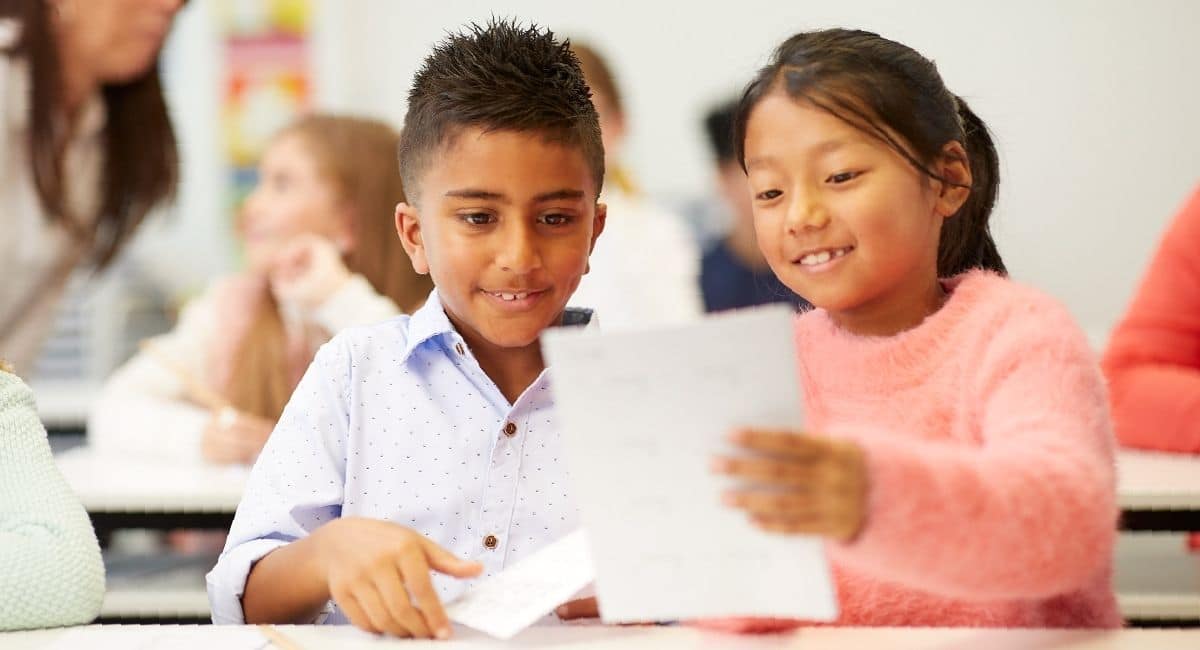 Sponsored
3 Ways your child can become a confident self-learner with Kumon
There are many secrets behind the success of the Kumon method of learning. For more than 25 years, it has proven to be effective in nurturing children with the skill to self-learn, advancing their capabilities in mathematics and reading.
When you walk into a Kumon class, the first thing you might notice is that there is no blackboard. That's because children are assigned Kumon worksheets based on their individual ability so they can learn independently.
An important factor in determining academic achievement in primary school children is self-confidence. This is irrespective of their intellectual ability, their age or their gender.
Children of all ages are taught at Kumon, but not in the same way. The reason for this is because they are taught how to self-learn.
What is self-learning?
Self-learning can be daunting. However, if your child wants to achieve his or her aspirations and remain relevant in an ever-changing world, self-learning is crucial. It's a skill that helps individuals in learning and understanding things on their own.
Loosely defined, self-learning is the process by which you gather information, process it and retain it without needing assistance from another person. The obligation to learn and retain the knowledge is on the person learning it.
Although self-learning hasn't replaced the classroom's traditional instructional learning method, it is considered an additional key that can open doors of information to students interested in obtaining it. For example, if a student is solving a mathematical problem they should try to complete each component of the problem on their own, regardless of how difficult those components might seem.
Understanding the Kumon Method
The ability to read is key to learning. Children need a strong foundation in reading in order to excel academically in other subjects. For this reason, Kumon fosters advanced reading comprehension skills in children. Kumon also prioritises skills in writing and calculation.
The Instructors place an importance on developing good study habits for your child while maintaining their motivation to learn. By placing an emphasis on efficient and consistent study, children develop confidence as they learn.
There is just enough guidance for your child to be able to do the exercises on their own. As a result, your child builds self-esteem, learns they can do anything if they try and develops an ability to take on new challenges for themselves.
At Kumon there is a clear path for success. The program structure is a series of levels that become incrementally more challenging as your child progresses. They take pride in seeing how far their learning has advanced and it also makes it easier for them to set learning goals and determine a plan to achieve them.
Becoming a confident self-learner with Kumon
Three ways your child becomes a confident self-learner with Kumon are:
Students' mathematics and English programs are tailored to their individual needs. Your child progresses when they have mastered content and feel confident about the topics. Rather than grade level, children are assessed by ability.
Examples to study carefully are provided to children. Kumon Instructors guide and support your child while they are learning new content. This has the added benefit of encouraging your child to learn in a way that best suits them.
Your child will learn one new topic at a time. This allows them plenty of time to master each topic before moving ahead. Children move on to new topics when they feel they are ready, giving them more control over their learning.
All children have varying levels of academic ability. If children study the same content simply because they are of the same age, some lose confidence because the material is too difficult while others become bored because it is too easy.
Kumon instructors ensure each individual student maintains the right level of study. They use study projections, progress updates and observations from your child's sessions. This also allows your child to gain confidence as they overcome challenges in their learning.
Between May 1-31, you can take advantage of Kumon's Free Trial. Your child can experience Kumon's individualised mathematics or English programs for free. To find out how Kumon can help your child develop their reading and calculation ability, concentration and the confidence to learn independently, visit the website.