Another year almost over, and summer is here! ☀️☀️☀️
Despite a few ongoing COVID restrictions, there are plenty of activities for kids of all ages this summer school holiday.
Here are our favourite 2020 summer school holiday activities on the Sunshine Coast.
School Holiday Fun @ Australia's largest high ropes course
Daily, 9:00am – 5:30pm
Next Level High Ropes Adventure Park, Sunshine Plaza, Maroochydore
Next Level Park is Australia's Largest High Ropes Course! Experience 4 challenging levels, spread across 7 high wire circuits with over 145 aerial challenges including 16 ziplines stretching up to 135m across Cornmeal Creek. Each adventurer selects their own adventure by choosing from low easy, 5m circuits, up to an adrenaline pumping 18m ones.
All adventurers from 6 years old and up can navigate a variety of aerial challenges including traversing along tight ropes, scrambling across nets, balancing on bridges or soaring through the air on a zipline!
If climbing is not for you, then take in the sights and enjoy the expansive 360º views of Maroochydore from the 22m high Viewing Deck above the circuits! … READ MORE
Historical Aviation Tours
Every Monday & Wednesday throughout school holidays
Queensland Air Museum, Caloundra
Queensland Air Museum (QAM) is run entirely by volunteers, driven by the passion that is encompassed in the vision statement of "Preserving Australia's Aviation Heritage". Over 94 historically significant aircraft have been sourced, restored, rebuilt, maintained and displayed to the public by QAM volunteers for almost 45 years.
Open every day from 10am – 4pm except for Christmas, QAM offers complimentary historic tours to visitors every Monday and Wednesday or by booking to groups of 12 or more. You have a chance to learn about aviation history from someone who has helped create it! … READ MORE
Surf with Santa Photo Experiences
21 November to 24 December 2020
Kawana Shoppingworld, Kawana
Santa is surfing into Kawana Shoppingworld this Christmas!
This brand-new Santa experience features Santa and your family surfing on surf boards with a coastal Christmas theme. Each child will receive a FREE gift on arrival also.
No walk-ins will be accepted so please reserve your spot to avoid missing out.
Christmas at Noosa Civic
26 November to 24 December, 10:00am – 4:00pm
Noosa Civic Shopping Centre, Noosaville
A fun and interactive green screen photo opportunity where shoppers can choose from Surf Santa and Winter Wonderland scenes.
Sensitive Santa Session: Sunday 13 December 8am to 9.50am
Santa Paws Sessions: Saturday 12 December, Saturday 19 December and Sunday 20 December 8am to 9.50am
Bookings essential. … READ MORE
Come and Visit Santa at The Ginger Factory!
9 to 24 December; 9:30am – 1:30pm
The Ginger Factory, Yandina
Christmas is going to be big at The Ginger Factory this year, with Santa in residence at his workshop, a BIG Christmas display and iconic Australian Christmas gifts available at the unique retail shops of Ginger Town. It's the perfect place for an outing with the kids.
Visitors can play, taste and discover all of what's on offer at The Ginger Factory while enjoying the festive activities … READ MORE
This was going to be for their swimming intensives, but they are getting full. so have decided to promote their Happy Hour instead. I think we normally include in the SHG? https://kidsonthecoast.com.au/event/goodlife-community-centre-happy-hour/
Goodlife Community Centre Happy Hour
9 December 2020 to 31 January 2021
Goodlife Community Centre, Buderim

Come on down to Goodlife Community Centre at Happy Hour and enjoy a small coffee & cake for $7, a casual gym session for $9, squash from $9 and casual public swimming for $3. Enjoy a swim and Acai bowl, Smoothie, fresh juice or one of their fabulous cold brews. Indoor seating is air conditioned, for your dining comfort. … READ MORE
Sunshine Coast Recreation Adventures
10 December 2020 to 22 January 2021
Sunshine Coast Recreation Centre, Caloundra
Summer time is adventure time!
Sunshine Coast Recreation Adventures summer holiday activities return, with rock climbing, kids adventure activities, pools and accommodation. There is everything you need to create a great family holiday packed with adventure!
Coast Club | Monday – Friday
Each day at Coast Club offers a range of exciting activities led by the professional and friendly staff. It's the perfect activity for kids 8 years and over.
Rock Climbing | Monday – Saturday
Come and challenge yourself on the 10m high rock face! There are 10 different climbing paths to conquer. … READ MORE
Juiced Up Groms Park Sessions
12 December 2020 to 24 January 2021
Sunshine Coast (2 locations)
Do you want to get your kids outdoors and active these holidays? Then check out Juiced Up Groms "PARK SESSIONS". 60 minutes of games, challenges and obstacle courses for kids aged 4-12 all out in the beautiful sunshine. Just $10 per child per session. … READ MORE
Junior Eco Rangers @ Kingfisher Bay Resort
12 December 2020 to 16 January 2021
Kingfisher Bay Resort, Fraser Island
Kingfisher Bay Resort's popular Junior Eco Rangers program runs every school holiday period in addition to the resort's regular weekly activities.
Kids of all ages love these interactive wildlife experiences that create a greater connection to the environment of Fraser Island. Leave all screens and technology behind to go learn in the wild. All programs are run by the experienced team of Rangers, so you can relax at the resort while your kids have fun on their own adventure! … READ MORE
Summer of Sharks at SEA LIFE Sunshine Coast!
12 December 2020 to 26 January 2021
SEA LIFE Sunshine Coast, Mooloolaba
It's the Summer of Sharks at SEA LIFE Sunshine Coast! The Mooloolaba aquarium is giving guests the opportunity to sink their teeth into the world of these fascinating sea creatures during the school holidays. Visitors can discover all there is to know about the 11 different shark species at the aquarium through a range of activities focusing on myth-busting, conservation, shark safety, fun facts and more!
Each day of the school holidays, one of SEA LIFE Sunshine Coast's resident Shark Gurus will be chatting with guests about all things shark-related from 10am – 3pm, answering questions, showcasing artefacts and educating people about how to be shark safe this summer. … READ MORE
STEM Punks Online School Holiday Classes
12 December 2020 to 31 January 2021
Online
STEM Punks Online School Holiday Classes are here, bigger and better than ever before! Design an airport, be a Crime Scene Investigator, explore space habitats, learn about drones and much more. Designed and delivered by Australia's best STEM Educators with live learning support, your child can experience STEM in a fun and supportive environment. … READ MORE
Wheely Fun Camp
14 to 18 December 2020, 9:00 am – 1:00 pm
USC Athletics Track, Sippy Downs

Wheely Fun is Queensland's new and exciting program bringing bike riding into children's daily lives. In a fun, traffic-free environment, the program teaches children ages 5 to 12, how to ride properly, road safety, promotes physical activity and also gives children and families the confidence and encouragement to get out riding! … READ MORE
Tunnel Ridge Ranch Summer School Holiday Camps
14 Dec 2020 to 18 Dec 2020
17 Jan 2021 to 22 Jan 2021
Tunnel Ridge Ranch, Landsborough
School Holidays are coming and what better way to keep the kids busy than to send them to camp?! Tunnel Ridge Ranch in Landsborough has 2 amazing camps set for kids age 10-15! The camp is always popular and spots are limited … READ MORE
School holiday camps at My First Gym
14 December 2020 to 21 January 2021
My First Gym, Shop 25 B, 100 Maroochydore Road, Maroochydore

These school holiday camps are a way for kids to be active and have fun throughout the summer holidays. They vary from Ninja Warrior to Dance and Acro, Escape room and Yoga. … READ MORE
Swim Intensive Holiday Program
14 December 2020 to 22 January 2021
Noosa Aquatic Centre, Sunrise Beach
As we countdown to summer it's important that our children have the skills and confidence to keep them safe around water. Learn To Swim intensives are a great activity to keep the children busy with the added benefit of teaching them a life skill. … READ MORE
Iceworld School Holiday Sessions
14 December 2020 to 26 January 2021
Boondall & Acacia Ridge, Brisbane

Iceworld at Boondall and Acacia Ridge is the COOLEST place to head when the weather heats up! As well as two fabulous locations with Olympic sized rinks they have fully stocked cafes, free skate hire… and a fabulously fun atmosphere when you skate with friends! … READ MORE
School Holiday Art Workshops
10 to 21 January 2021
The Cat Retreat Café, Chevallum

Fun art workshops with the cats for children aged between 5 and 15 years. Entry fee includes Zen Zone entry (interactive cat experience), art materials, take home completed project. … READ MORE
Magical World of Crazy Science
14 January 2021
Venue 114, Bokarina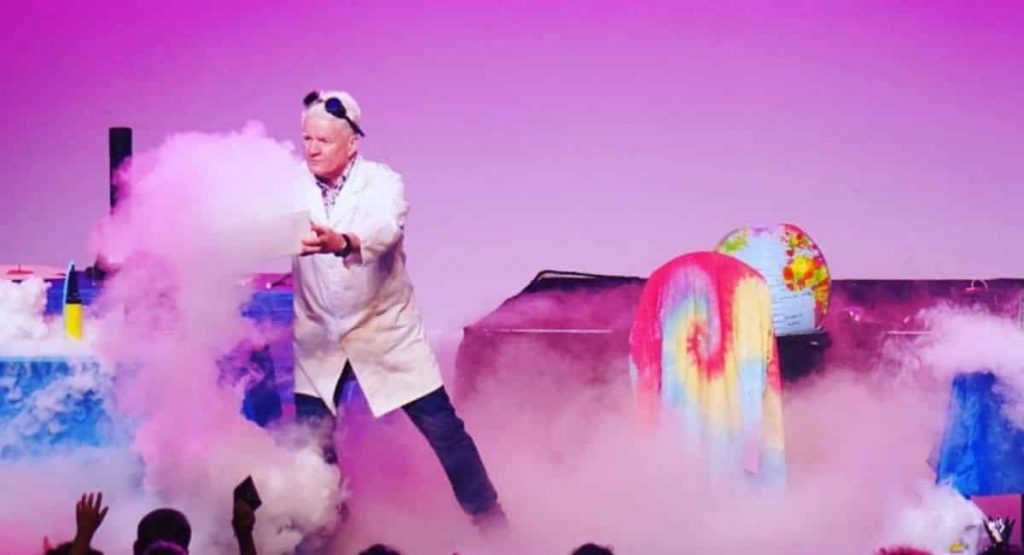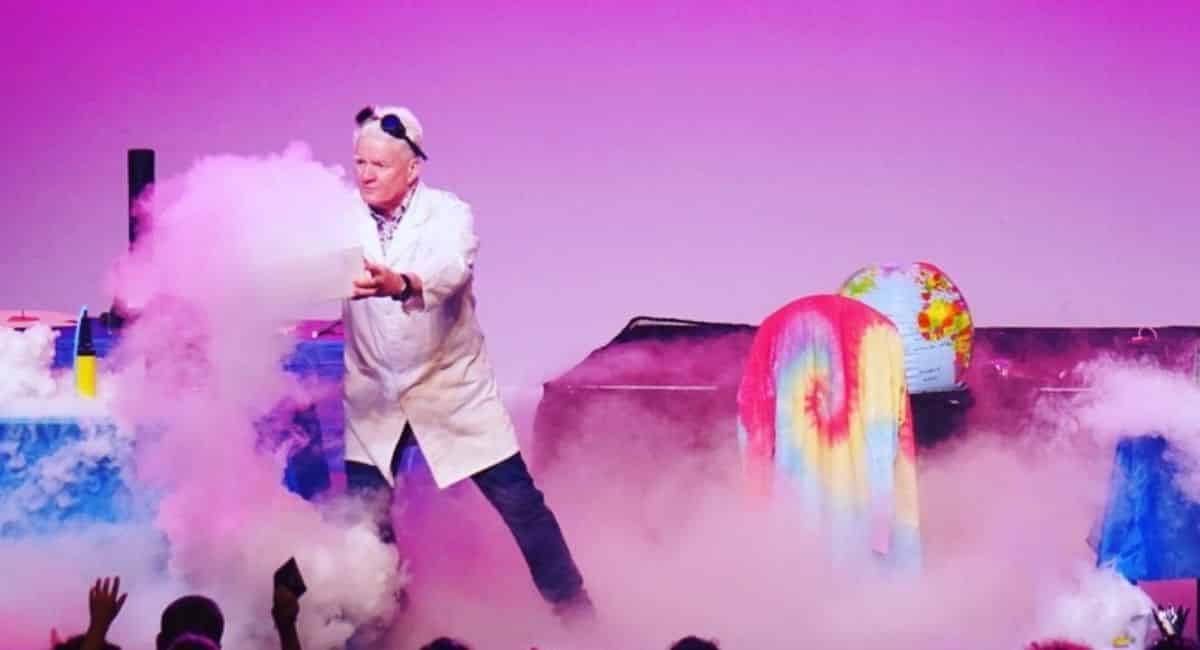 The Magical World of Crazy Science show is a fun, educational act packed with theatrical science experiments guaranteed to entertain and make you laugh. Crazy Science incorporates science, magic, comedy, mime and music. See giant columns of elephant toothpaste, high-flying toilet paper, zooming smoke rings and the incredible magic of polymers and gigantic bubbles, which must be seen to be believed! … READ MORE

---
Heading south over the holidays? Check out The BEST 2020 summer school holiday activities in Brisbane and the Top 2020 summer school holiday activities on the Gold Coast.