Egg-stra, egg-stra… it's time to fill up that calendar with some fun activities for the kids!
There's a basket-full of Easter fun in store for the 2021 Easter school holiday. Here are our favourite activities happening in and around Brisbane.

Kingfisher Bay Resorts popular Junior Eco Rangers program runs every school holidays in addition to the resort's regular weekly What's On Guide activities. This year's Easter School Holiday Program is filled with outdoor activities. Kids of all ages love these interactive wildlife experiences that create a greater connection to the environment of Fraser Island. … READ MORE
Unleash Your Free Spirit @ BOUNCE
To 18 April
Bounce Inc, Tingalpa
BOUNCE is the perfect place to get active, have fun and unleash your free spirit these school holidays.
The trampolines, padding and airbags create the perfect freestyle playground to develop and practice your skills. Whether you're trying to master your first flip into the Big Bag or learning how to run The Wall, it's the ultimate environment to get a taste of Freestyle. … READ MORE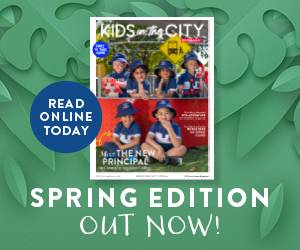 On the Move
Daily
Ipswich Art Gallery
Designed specially for children and families, On the Move is a highly engaging exhibition that offers hands-on discovery of incredible journeys, unique inventions, amazing vehicles and intrepid explorers across the county.
Discover how transportation works in busy cities and how fuel choices you make can have a positive impact on the environment. See how transport modes have evolved over time – the trials, the failures and the successes. Develop your fantasy trip, fuel up at the servo, craft your dream machine and build a vehicle for the future from Lego® and test it on a futuristic city track. … READ MORE
Iceworld School Holiday Public Sessions
5 to 16 April
Iceworld Acacia Ridge & Boondall
Weekdays during the Easter school holidays, Iceworld will have two public session times during the week. Online booking are essential due to demand and restricted numbers. FIND OUT MORE
Sea Monsters – Prehistoric Ocean Predators
Throughout school holidays
Queensland Museum, South Bank

The Sea Monsters exhibition brings together real fossils from millions of years ago and gigantic replicas including a 13-metre long Elasmosaur and 9-metre long Prognathodon, alongside hands-on interactives, including a 180-degree immersive video that puts you right inside the action and much more! … READ MORE
School Holidays at MoB
11 December 2020 to 31 January 2021
Museum of Brisbane, Brisbane City
It's an action-packed season of art, activities and creative adventures this summer at Museum of Brisbane and the whole family is invited! Drop into MoB during the school holidays as they transform Level 3, City Hall into a buzzing hive of culture and creativity full of big ideas for every little art lover.
From exciting interactive exhibitions including What is Different?, The Storytellers and Bauhaus Now as well as our famous Clock Tower and City Hall tours, there's so much more to see and do in the city this summer! … READ MORE
Golf Central Brisbane
12 December 2020 to 31 January 2021
Golf Central Brisbane, Brisbane Airport

Looking for awesome outdoor fun these school holidays? Hit the greens instead of the screens at Golf Central BNE, the ultimate golf complex with hours of fun for all ages including an 18-hole mini golf course, Toptracer by Topgolf and Junior Golf Holiday Clinics.
Super fun Junior Clinics are available for beginner to advanced level golfers with coaching by one of Golf Central's PGA Pros, plus each clinic includes mini golf, a light snack and all equipment. Spaces are limited … READ MORE
Iceworld School Holiday Sessions
14 December 2020 to 26 January 2021
Boondall & Acacia Ridge

Iceworld at Boondall and Acacia Ridge is the COOLEST place to head when the weather heats up! As well as two fabulous locations with Olympic sized rinks they have fully stocked cafes, free skate hire… and a fabulously fun atmosphere when you skate with friends! … READ MORE
STEM Punks Online School Holiday Classes
12 December 2020 to 31 January 2021
Online
STEM Punks Online School Holiday Classes are here, bigger and better than ever before! Design an airport, be a Crime Scene Investigator, explore space habitats, learn about drones and much more. Designed and delivered by Australia's best STEM Educators with live learning support, your child can experience STEM in a fun and supportive environment. … READ MORE
Carnival of the Animals
16 to 20 December 2020
Playhouse, QPAC, South Brisbane

QPAC and Circa's global hit Carnival of the Animals comes to town with whimsical tales of creatures of land and sea, who tumble, fly, leap and spin their way through the many wondrous worlds of the animal kingdom.
Created by Circa and QPAC's Out of the Box Festival, Carnival of the Animals will whisk you away on a thrilling circus escapade inspired by Camille Saint-Saëns' delightful salute to feathers, fur and fins, as this classical music suite comes to life for a whole new generation of circus, music and animal lovers. … READ MORE
CLICK HERE FOR THE FULL 2020 SUMMER SCHOOL HOLIDAY GUIDE
---
Heading to the coast this summer school holiday? Check out our Our FAV 2020 summer school holiday activities on the Sunshine Coast and Top 2020 summer school holiday activities on the Gold Coast.