Ipswich Nature Centre is a local treasure that every family should explore. It's completely free unless you're feeling generous and pop a gold coin donation in a box at the entrance. Located in the glorious Queens Park and surrounded by picnic tables, BBQs and growing playgrounds, this spot is perfect for family fun. There's plenty of free parking along the street or behind the nature centre in a council-run car park, and all walkways are pram accessible, so logistics are nice and simple.
We recently visited with our one-year-old, who isn't quite walking yet, so we strapped him in the stroller and set out along the extensive boardwalks. Upon entry, we were greeted by various furry friends in cosy enclosures mimicking their natural environments. Most of the complex is open-air and features local animals in native settings.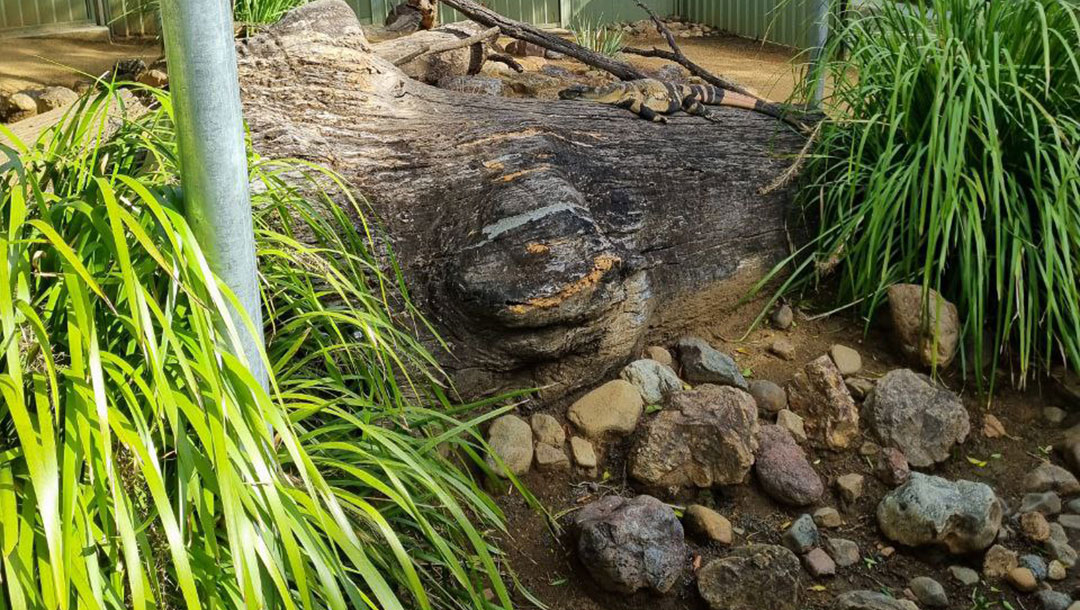 Our toddler was beyond excited as we explored the different areas, including wallabies, turtles, birds, reptiles, and marsupials.
We followed intertwined pathways to a bilbies tunnel with several dark enclosures and eye-level bilbies. The path continued to more extensive rocky areas with various animals, including giant emus and kangaroos.
Next along the track was a walk-through aviary. This section was exceptional for our toddler, who has a strange fascination with anything winged. We pushed him around the netted dome and spotted many exotic-looking birds, large and small, colourful and patterned. Birds were swimming in little ponds, crawling along boardwalk railings, perched in low-hanging branches, and foraging around the aviary floor. The best part was we could get up close and personal, walking amongst the feathers and witnessing their majestic movements.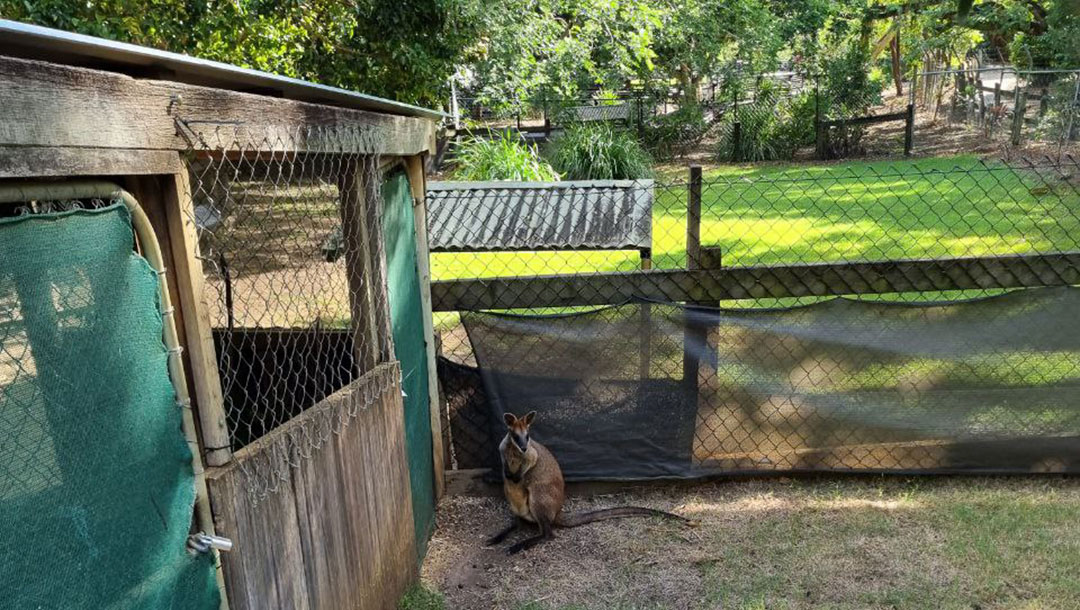 Once we had our fill of bird watching, we migrated back out to the path and followed the tree-lined walkways past some grassy picnic areas and a busy pond. Finally, we came to the petting barn and met Dexter, the friendly bull. His enclosure had brushes tied to the fence, which we used to groom his brown coat. Dexter was very docile; patting him was an incredible animal encounter for the little one. The barn also had goats in arms reach, who happily enjoyed some pats.
This animal experience was good, and for only a gold coin donation, the Ipswich Nature Centre is beyond expectations. All funds go towards supporting this volunteer-run organisation and helping care for the beautiful animals in their unique home. Exploring the centre is an exciting and affordable way to get the kids engaged with the world around them and learn about Australia's flora and fauna. The facilities also have everything you need for an easy day out or to host special outdoor events. All in all, this nature centre is a must for all Brisbane families.
---
Related Stories
Ipswich Children's Library | Australia's only dedicated kids' library
Looking for a child-friendly cafe in Ipswich? Meet Rafter & Rose
---