Yay, it's school holiday time! For some families, this means a break from the busy-busy days of term time. But for many parents it's a time when the parenting juggle gets REAL, with managing childcare whilst continuing with your day-to-day.
To achieve this, screen time is often a necessary evil to keep kids occupied whilst you catch up on emails and work commitments.
But don't fret, screen time doesn't have to be a bad thing! There are stacks of educational  apps out there that are fun!
Funexpected Math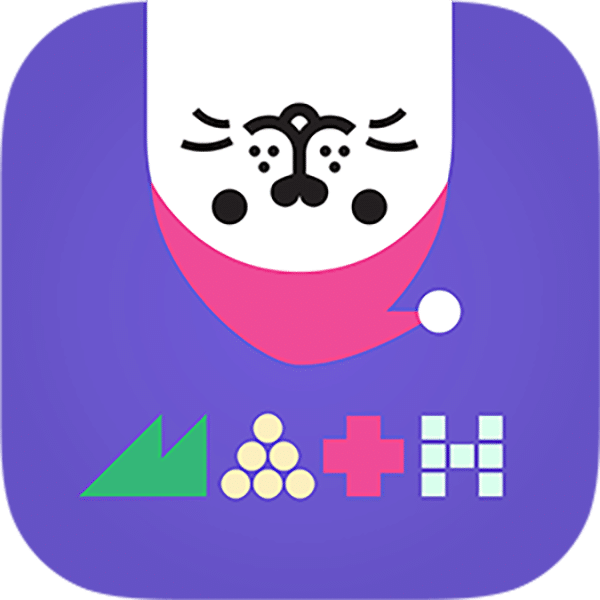 Subscription
Funexpected Math is a beautiful application for kids aged 3-7 that helps develop mathematical thinking and be comfortable with math from an early age. The app won several international awards, the Evidence Aware Edward from the University College of London, Institute of Education.
Bandimal
$5.99
The follow-up to YATATOY's 2015 award-winning music app Loopimal, Bandimal is a fun and intuitive music composer full of beautifully crafted animations and sounds. Bringing the fun of making music closer to little hands, you can write melodies and choose from a variety of instruments and mix organic beats. There is no right or wrong, so children will not experience the feeling of failure but instead jump right into the great world of composing music.
Thinkrolls: Kings & Queens
$5.99
The latest edition in the Thinkrolls series. Thinkrolls Kings & Queens is an epic adventure of logic, physics and fun!
With castles, dragons, simple machines and enchanting spells, kids think their way through 288 brilliant puzzles that sharpen their memory and problem-solving skills. Collect gems to unlock costumes and customise your Thinkroll character along the way. For ages 5-98; levels get progressively harder.
Face iMake
$4.49
A fantastic app for iPad that encourages creativity, expression, and most importantly is stacks of fun! A little like a modern-day Mr Potato Head, Faces iMake is a tool for creating collages using pictures of everyday objects. But so much more than that, it expands visual awareness and visual associations – activities mostly controlled by our right brain. Kids can relax, unwind, and create.. and you might just love it too!
Toco Blocks
$4.99
We adore all the Toca apps, but Toca Blocks is one of our favs!
Construct worlds and fill them with your own adventurous paths. Craft detailed obstacle courses, intricate race tracks or floating islands. Meet the characters and discover their unique abilities as you take them though your world. Where will your imagination take you?
Everything from the Toca series is based on play. So each app requires some creativity and imagination to work. Also, you won't find any high-scores, levels, competition or pre-determined stories. This way, every kid has the freedom to play the way they want to.
Dragonbox Elements
$7.99
DragonBox Elements is a game that secretly teaches geometry! Through entertaining exploration and discovery, players use shapes and their properties to actually recreate the mathematical proofs that define geometry. Whimsical characters and captivating puzzles motivate players to keep learning. Since the geometry in the game remains hidden, kids learn and gain confidence even if mathematics is a subject they don't usually feel comfortable with.
Swift Playgrounds
Free
Swift Playgrounds is a revolutionary app for iPad that makes learning Swift interactive and fun. It requires no coding knowledge, so it's perfect for students just starting out. The app comes with a complete set of Apple-designed lessons. Play your way through the basics in "Fundamentals of Swift", using real code to guide a character through a 3D world. Then move on to more advanced concepts.
Duolingo
Free, or Duolingo Plus is $9.99 USD/month
Duolingo is the most popular way to learn languages! Fun, free and effective, Duolingo feels like a game and makes sure you stay motivated.
Using advanced technology to personalize every lesson for you, practice reading, writing, speaking, listening and conversation with intelligent Chatbots.
Track your progress, earn rewards, and join the world's largest community of language learners. With over 30 languages to choose from – including Spanish, French, German, Italian, Chinese, Japanese, Korean, and English – it is completely free! Or you can purchase Duolingo Plus which removes ads and provides other helpful features.
Space by Thix
$4.49
A fab app that lets you create your own solar system!
Play with the law of nature, visit the outer worlds, build asteroids, nebula, comets, planets, moons, stars, pulsars and even black holes at your fingertips.
Experiment with gravity, supernova, planetary collision and so forth. Zoom in to ride comets. Zoom out to gaze at the galaxy of stars created by all users. All celestial bodies you create can move and interact in real-time and in accordance with the Newtonian astrophysics laws.
Todo Math
Free, with in-app purchases
A fun math learning game for children ages 3 – 8. Explore a colourful world of daily math challenges with cool collectible prizes! Includes skill-based math missions and comprehension quizzes for mastering important concepts. Comes with OpenDyslexic font option, help button, simplified keypad input style. And for those lefties, it even has a left-handed mode! accessibility.
Basic concepts include:
Counting: number tracing, counting and tallies.
Number operations: addition, subtraction, multiplication and word problems
Mathematical reasoning: including pattern recognition, math memory matrices and numerical ordering
Time and money: days and weeks, telling time, and understanding coins. 
Geometry: shape recognition, identification and tracing
DNA Play
$4.49
This fun monster maker game introduces kids to the basic science of DNA in an easy pure-play style. Create your own funny monsters and transform them in real-time by building and tweaking their DNA! Get creative and experiment with quirky mutations of different body parts by altering genes. Over 200 billion unique life forms at your fingertips! Feed your monsters, dance with them, watch them skate, get to know their quirks.
Have fun playing with your monsters and change their form in real-time while they dance, skate, eat or sleep!
Go for a skateboard ride with them! Get to know their quirks. Do they enjoy being chased by an elephant, being hypnotized or listen to music? Are they afraid of the dark?
Discover what makes them sneeze, laugh or cry, how their voice changes after mutating their faces!
No 3rd party ads, no in-app purchases.