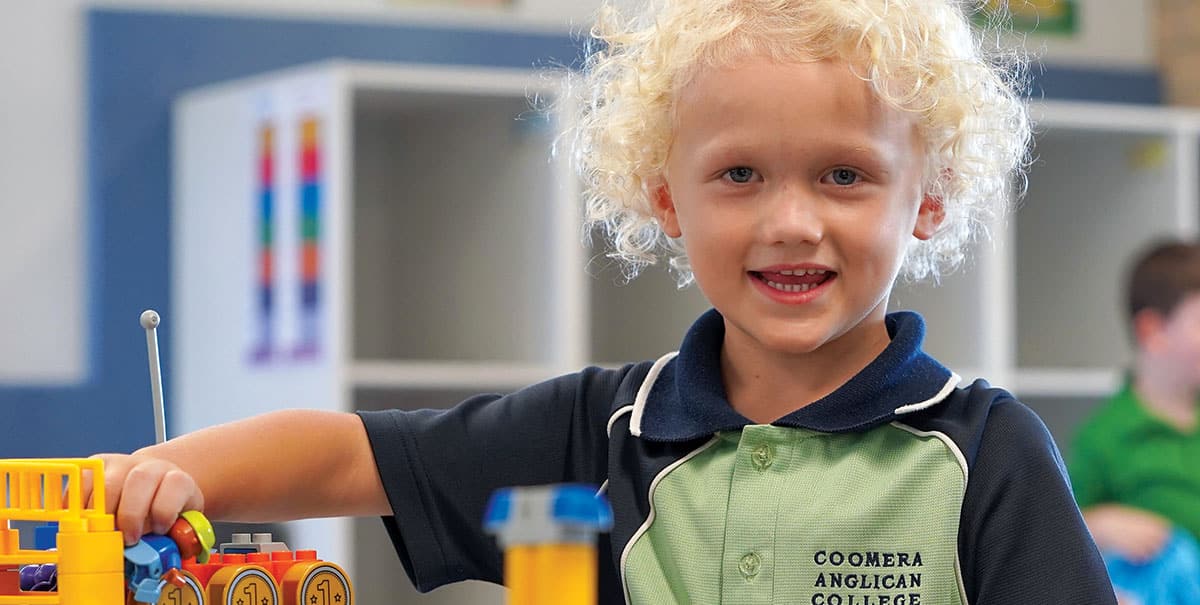 Education
A day in the life of a Prep student
Hello everyone! I am a Prep student at Coomera Anglican College and I want to tell you all about my day in Prep.
I start College at 8.30am and go to my classroom. My friends and I get organised, which means unpacking my bag and taking out my lunch box, fruit, hat and water bottle. This is so I can find all of my belongings later in the day. I line up outside my classroom until it's time to go inside to join all my friends and enjoy some inside activities.
Discover a love for learning
Once the bell goes, it's time to say goodbye to my mum or dad, so my learning time can begin. Today, I am learning all about new sounds. We do this every day and I really like all the fun games we get to play. We listen for the sounds we hear in words. Then we play a game called 'Sound Hunt'. We have to try and find where all the sounds are hiding. I am up to five sounds so far and I get better every day.
Once we have had a busy morning of activities and practising saying our words, it is time for a brain break. We make sure we bring in a 'good choice' food such as fruit. We get to play with our friends too and do some outside activities. Next, we go inside the classroom for some writing. We work on things that help us to become better writers such as our posture, pencil grip and control. We also practise using scissors.
Reading, Writing and Chinese
Now it's time to read. We use books called decodable readers. Decoding is a big word that means 'work it out'. The more sounds I can recognise, the more words I will be able to read. Phew, all that reading is hard work… it must be time for morning tea! I love to play on the playground and go down the slides.
Is that the bell already? It's now time to work on my counting. I am learning to read, write and make up numbers that equal ten. I also learn about shapes and how to work out number patterns.
After our Maths work, we have a Chinese lesson. We are learning about colour and what colours mean in Chinese culture.
All that learning is making me hungry. Lunch time! This is my favourite playtime because it's the longest. I enjoy having lots of time with my friends in the playground, I love the sandpit andplaying soccer.
After lunch, we head over to The Pod. This is a really cool place where we can borrow books and sit and listen to a story. We talk about the book and find out what sorts of things we like to read about. This helps me to choose books that I want to borrow. We head back to the classroom to learn about the weather and its effects on all the living things on our planet.
My afternoon is filled with discovering wonderful things about Science and Technology. We have iPads in our classroom that we share.
It's time to pack my bag and get ready to go home soon. Before we go, we have a Show and Tell and we all vote for our favourite book to read together.
I finish College at 3.10pm. I can't wait to tell my mum and dad about all the things I have learned today.
"My day was so much fun. I wonder what I will learn tomorrow?"
For more information on the Preparatory Programme at Coomera Anglican College,
contact the Enrolment team on 5585 9916 or visit www.cac.qld.edu.au
---
RELATED:
Tips for starting Prep
How to know if your child is ready for Prep