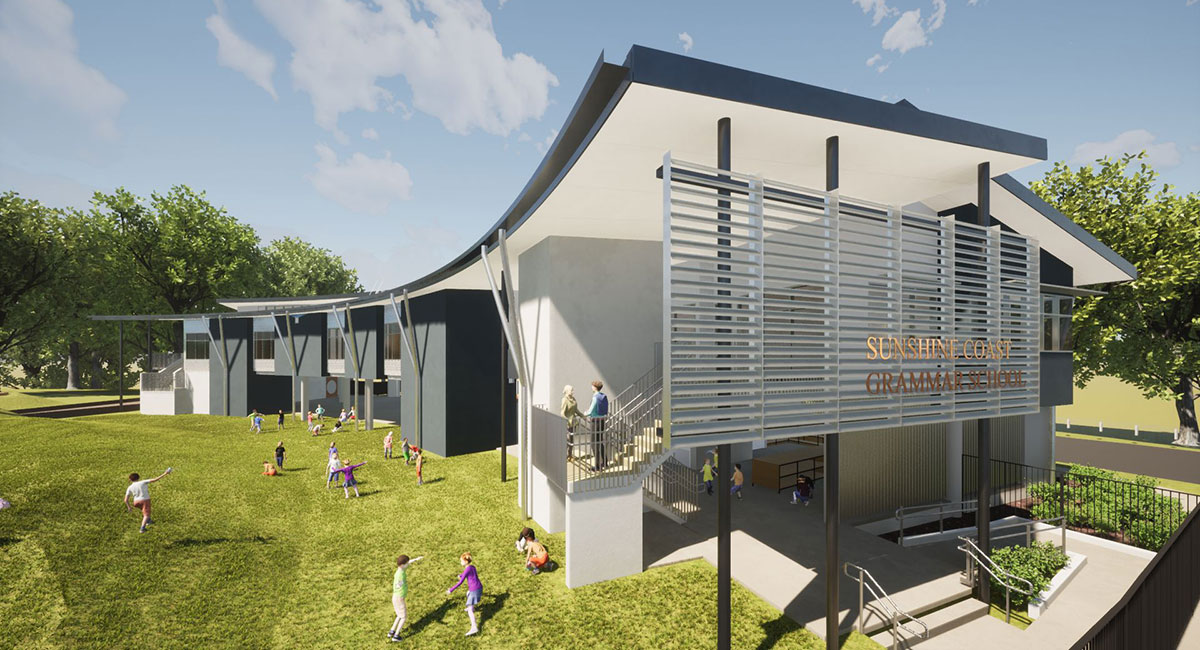 Education
Sunshine Coast Grammar's inspirational new Early Years precinct
Sunshine Coast Grammar School's new Primary precinct is underway, with Stage 1: the Early Years, to open later this year. Touring the precinct recently, it's easy to see how teachers' re-imagining of their teaching and learning environment as part of the design and build will inspire this and future generations of students.
Sunshine Coast Grammar School's Head of Primary, Paul Clegg says the school is creating a place where curiosity and collaboration come together.
"We believe that behind teachers and families, physical spaces hold the potential to influence what and how children learn," Mr Clegg says.
He says collective discussions between the architects and Grammar staff has given teachers a voice with intent and purpose. Liaising with a sensory landscape team, the Grammar staff could share their deep understanding of how children think, question and explore. The idea of creating an outdoor inquiry journey with fluid, interconnected spaces, providing a place conducive to learning, was unanimous.
"We are incredibly excited and fortunate to have been a part of designing and having input into the building of our new purpose-built early years precinct," Prep teacher Geraldine Frohloff says.
New Early Years precinct embraces wonder and curiosity
The new Early Years precinct explores relationships of space, light and shape within its modern architecture. The curved structure can be likened to an eye wide open, taking in the world around it. It's a very fitting metaphor, as Sunshine Coast Grammar sees its wide-eyed learners enter their journey in an environment that has been carefully considered through the lens of a child.
The classrooms reflect new ideas and trends boasting teaching walls, high ceilings, reading nooks and purpose-built storage. On the second floor they extend and merge into an enclosed gallery that offers a hybrid of outside/inside learning. Naturally styled carpet alcoves allow for small group learning and a purpose-built low island in front of a teaching kitchen caters to activities involving cooking, experimenting and science.
The ground floor space supports a broad range of activities including learning, perceptual motor program and play. The large undercroft allows students to escape the elements and adds to the sensory landscaped playground.
"We live and learn in an amazing tropical part of the world that has seen an increase in wet weather patterns with predictions of more to come," says Rachelle Brutnell, Dean of Primary Prep to Year 3. "We want to ensure we can continue to provide our youngest learners with the highly-desired opportunities for physical movement, gross motor skill development and play, regardless of the weather conditions."
The extensive playground is rich with built-in learning opportunities allowing teachers to interact with students as they explore.
Prep teacher Rebecca Wells believes the children will be very excited to see the new classrooms. She says exploring the new outdoor spaces and playground will be thrilling for the students.
"We look forward to maximising children's opportunities to learn in our natural and serene rainforest environment," Ms Wells says.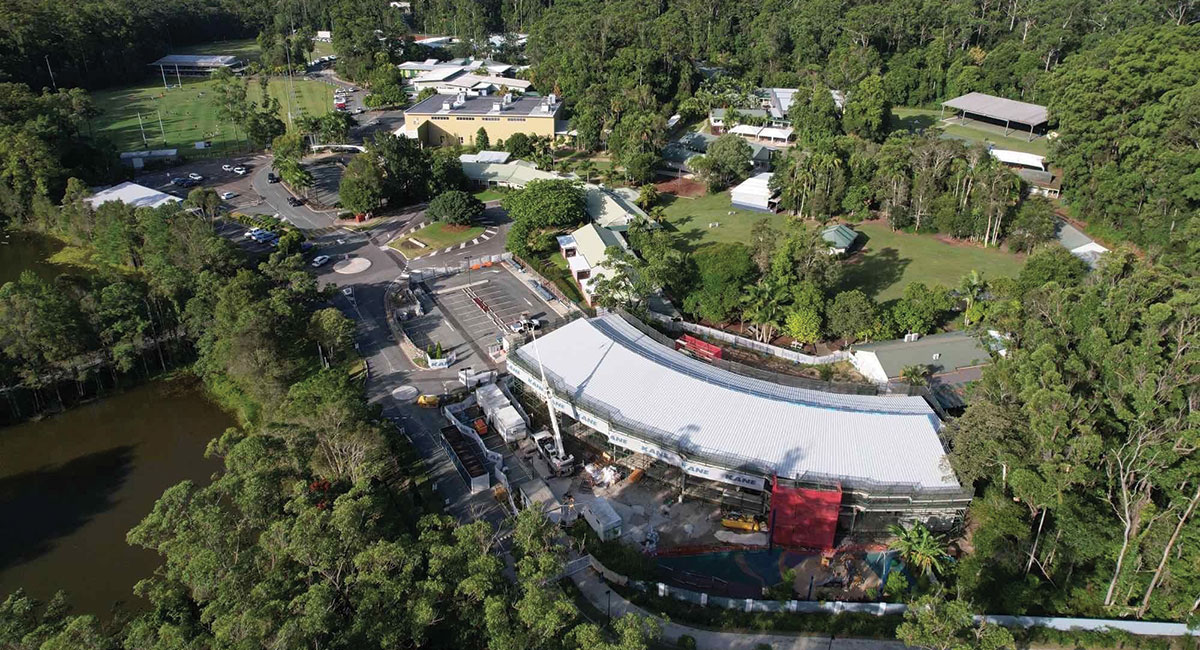 State-of-the-art sound
If that's not enough, the Prep building will also boast four of the new soundfield systems for the classrooms. These handcrafted wooden speakers, also used on super yachts, will provide exceptional clarity in the teacher's voice from any location in the room.
"This sound system is second to none," Mr Clegg says. "It ensures students can access clear auditory instructions from the teacher."
"Prep students are in an age group prone to ear infections. This sound system can assist to reduce the impact on hearing if students exhibit reduced hearing."
Keeping it green
Unique to Grammar is its natural tranquil, green environment. It is this serene sense of calm you feel the moment you step onto the school's 100-acre (40-hectare) grounds.
However, when a Prep student expressed their disappointment trees were being removed because of the motorway upgrade, the teachers listened. Taking action, the Prep cohort, working with the grounds keeping team, planted more than 2,000 trees alongside the school grounds. The trees are now positioned so the children can see them as they enter their Secondary School years.
"Students couldn't imagine a world without green and neither could we," Mr Clegg says. "Students have voice and we listen. We value nurturing the future generations who value the world around them."
The Prep Precinct is part of a bigger masterplan for the Primary School. Collaboration with the Primary school staff will occur when stages 2 and 3 of the Primary precinct roll out.
---
You may also like…
Meet new Sunshine Coast Grammar School principal Anna Owen
Check out Sunshine Coast Grammar's stunning new art precinct!
Written by
Kids on the Coast/Kids in the City