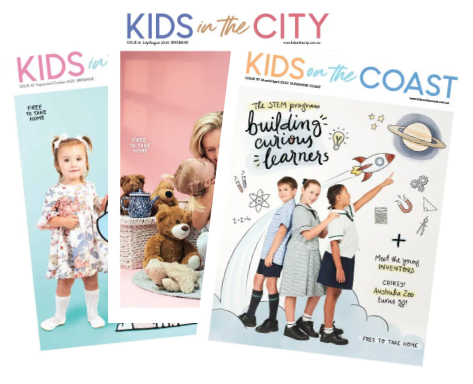 Education
A unique approach to teaching gratitude to children
Teaching the importance of gratitude to children, Buderim Community Kindergarten sent a Gratitude Plate into the local community, and its travels are spreading words of gratitude across the Sunshine Coast.
In today's world of instant gratification, teaching gratitude to children is not an easy task. However, gratitude is essential to personal happiness and paying it forward is a response that we all want our children to adopt, if the world is ever going to become a better place.
In response to this, Buderim Community Kindergarten decided to turn gratitude into a hands-on activity, creating a Gratitude Plate and circulating it within the local community.
"As staff, we recently had a chance to reflect on gratitude and consider what does this look like for us, for children and for our community?" said Wendy from Buderim Kindy.
"We wanted to send gratitude out into the community, and have it as an activity that the children could share."
How did the Gratitude Plate begin?
The plate began when the kindy wanted to say thanks to local volunteer fireman, Chris, after he worked with the kindy to teach children carpark and road safety, and he helped build the kindy's yarning circle.
"I bought a serving plate, onto which a mum at kindy wrote everyone's thoughts," said Wendy. "We also designed a card to accompany the plate on its travels."
"The children helped to make ANZAC biscuits to go onto Chris' plate, and we talked about how important it is to always say 'thank you'."
The plate was gifted to Chris in May 2019, and since then it has been refilled and passed on many times.
"Today, the Gratitude Plate is happily travelling through the community, sharing words of gratitude," said Wendy.
It has travelled from Chris to the Sunshine Coast Wishlist Foundation, then on to Ausmar homes, Format Kitchens and Hush Energy for all their work on the Wishlist House in Birtinya.
Most recently, it was gifted to Beautiful You in Buderim, a not-for-profit providing practical emotional and spiritual support for women on their cancer journey.
"We hope this kindness of thought and deed 'fills many buckets' and keeps alive the process of being grateful to others."
You can follow the journey of the Gratitude Plate at their Facebook page.
---
RELATED:
Free Bush Kindy on the Sunshine Coast
Sensory play and its importance in early learning
Written by
kidsonthecoast