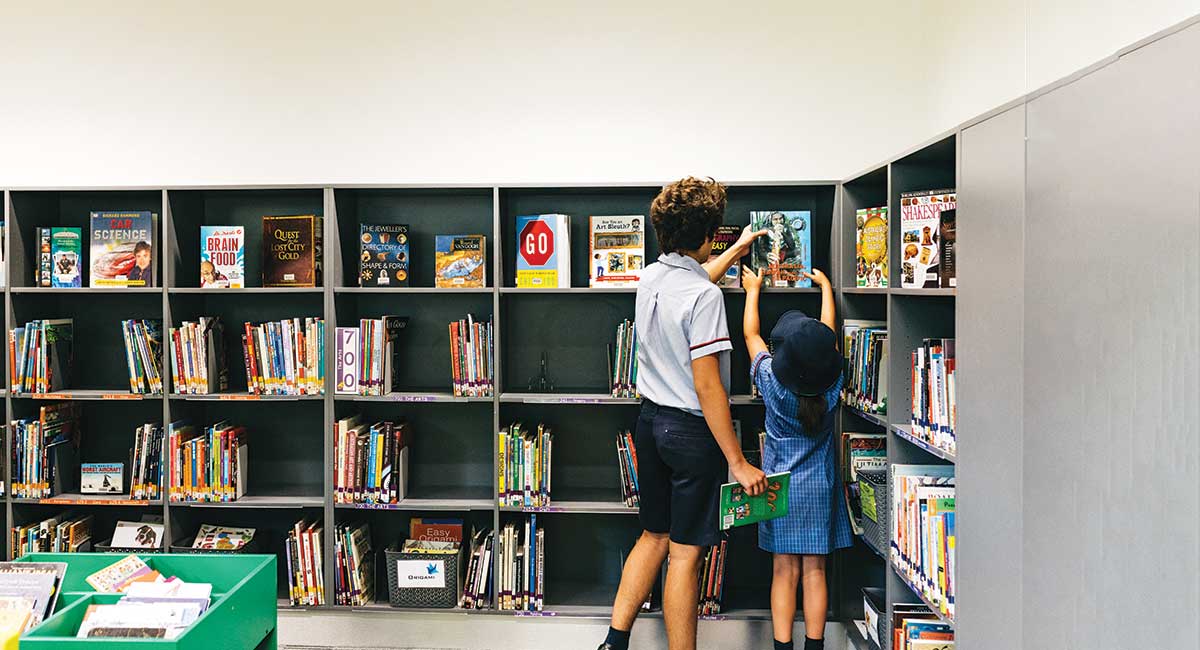 Education
Benefits of a Pre-kindy to Year 12 school
With so many education models available today, what are the benefits of staying at the same school for your entire learning journey? We head to Caloundra Christian College to learn about the benefits of a Pre-kindy to Year 12 school.
Amanda Valentine, mum of two at Caloundra Christian College
Having all kids in one location makes drop-offs and pick-ups much easier when kids are in different stages of schooling. Also, my children have plenty of positive interactions with teachers and students in the upper levels. Just today, my Year 2 daughter was telling me they went to the Year 9 robotics class and the students got to show off their drone skills. It made the transition from kindy to prep so much easier, so I'm confident the Year 6 to Year 7 transition will be easy too. To think that they can complete their entire primary and secondary education in one place gives me joy, especially when I think of the friendships they will build.
Being a small school is important too. The close-knit community that I have experienced at CalCC is such a beautiful thing. I feel I've had more of an opportunity to meet and interact with the different staff and families. And my children know all of the children in their year level, while also benefiting from a closer relationship with their teachers—you can clearly tell it's not just a job to them and they genuinely do care about our kids. Also, I love the facilities and that the kids can access them throughout their entire schooling journey.
Vince Wakefield, Principal at Caloundra Christian College
There are so many benefits! There's the practicality of having all children at one location. CalCC caters for three-year-olds onwards, and we also offer Outside School Hours Care at the same location. But more than the practical aspects, being part of a pre-kindy to Year 12 school means the children and families become an integral member of a village; a community where parents and teachers have strong connections that support their children. Some of our families have been part of the CalCC community for decades, from the time their first children started in Pre-kindy to the time their last child graduates.
As a small PK-12 school, we integrate a personalised, supportive program seamlessly through all year levels. A small school also allows me to build strong relationships with parents, students and my colleagues. Our vision talks about both students and staff flourishing. As a small school, I love that you can see that flourishing close up.
And for me, personally? My day can include reading a story and making playdough with the kindy kids and watching a powerful drama about personal identity and resilience by the senior drama class. It's fantastic! I would love families to come and tour the college with me, so you can see what I am talking about.
---
RELATED:
9 ways to reconnect your family with nature on the Sunshine Coast
Beneath the Wings at Queensland Air Museum